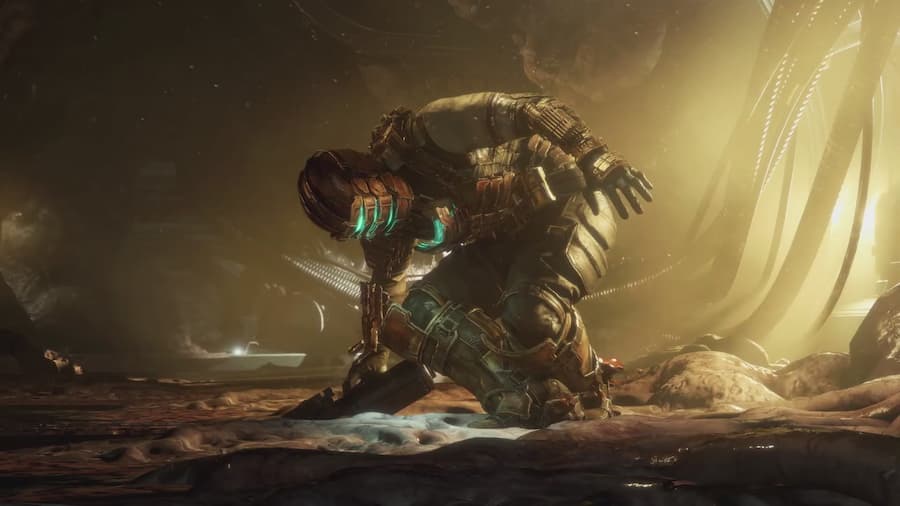 Dead Space has a new gameplay trailer, revealing just how eye-pleasing this remake is.
It'll also look very familiar if you tackled the original Dead Space. Some of the sequences featured in the trailer, such as the tentacles that grab Isaac look near-identical to the original.
That's not a bad thing, though – Dead Space was a fantastic space-based survival horror and we're happy to have a second chance at re-experiencing it. Well, with a graphical face-lift, anyway, and a lack of loading/transition screens; EA Motive have stated that, if you don't die, the remake will offer an unbroken experience.
That said, there is one other major difference between the original and the remake, which was announced last year. Dead Space's Isaac Clarke, your protagonist, is surprisingly chatty. In the original he was all but mute, here he's very vocal. We'll have to wait till Dead Space's January 27th release date to see whether that works in the game's favour.
Speaking of Dead Space's release, the game will, as you'd expect, receive a regular, vanilla release. It'll be available on PlayStation 5, Xbox Series X|S and PC digitally and on disc. However, there's also a very cool and very expensive limited edition coming from Limited Run Games.
What does this edition hold? A model of one of the Necromorphs, the foes that Isaac has to dismember? No, it's better than that. It comes with a wearable, light-up version of Isaac's helmet. Sure, there's other things such as art prints and a statue of the Marker. But the helmet is what's tempting us to spend $274.99 on this collector's edition.
Pre-orders are open right now, and yes, the helmet's almost certainly plastic, but that's not dissuading us. The collector's edition content will ship after the game's release but, according to Limited Run, the game disc will be sent in time for launch day.
The survival horror classic Dead Space returns, and Limited Run is proud to present the Collector's Edition for the upcoming remake.

Features art prints, a metal Marker statue, and more, including a light-up, wearable Isaac helmet.

Pre-orders now open at https://t.co/uFFLbeCnQB pic.twitter.com/rj4A05a8ET

— Limited Run Games (@LimitedRunGames) October 4, 2022
Whichever edition you go for, you can get your hands on Dead Space this January 27th, on PC, PlayStation 5 and Xbox Series X|S.