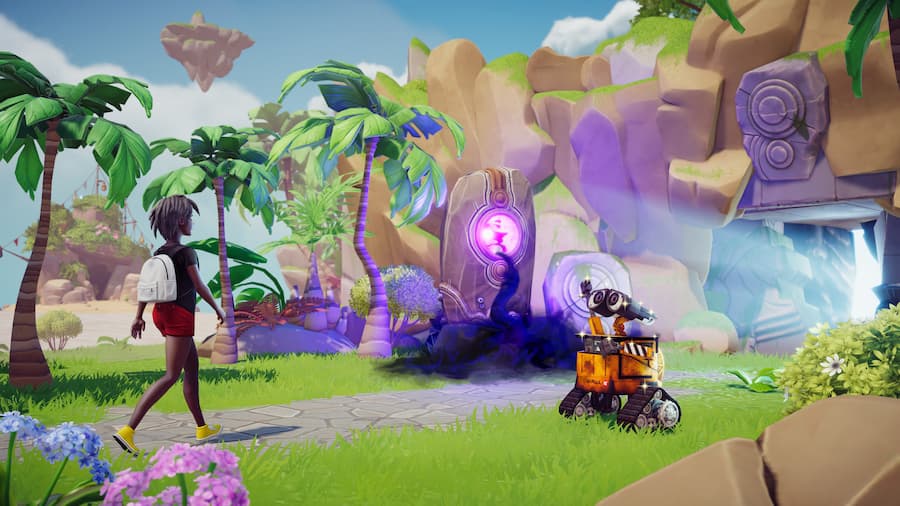 You'll need to do a lot of crafting in Disney Dreamlight Valley, and so knowing where to find all materials will come in very handy.
Some crafting materials are very easy to get your hands on in Disney Dreamlight Valley, Others *cough seaweed* can be a little trickier. But knowing where everything is will make your life (hopefully) easier. And that's where we come in.
Below you'll find a list of every item and material in Disney Dreamlight Valley that you'll need to use in various crafting recipes. Next to it, we've included in which area you'll find each item. Or, in some cases, the recipe to craft it.
More Disney Dreamlight Valley item guides
How to get crafting materials in Disney Dreamlight Valley
Brick: crafting 5x clay, 1x coal ore
Clay: digging the ground in Glade of Trust, Sunlit Plateau, Forgotten Lands
Coal Ore: mining rocks anywhere
Cotton: buy it (or seeds) in Sunlit Plateau (you may need to upgrade Goofy's shop)
Crystal: mining rocks in Forgotten Lands
Dark Wood: on the ground in Forgotten Lands
Dream Shard: removing night thorns anywhere
Dry Wood: on the ground in Forgotten Lands, Frosted Heights, Sunlit Plateau
Empty Vial: crafting 3x glass
Fabric: crafting 5x cotton
Fiber: crafting 1x seaweed (makes five)
Glass: crafting 5x sand, 1x coal ore
Gold Ingot: crafting 5x gold nugget, 1x coal ore
Gold Nugget: mining rocks in Sunlit Plateau, Forgotten Lands, Frosted Heights
Hardwood: on the floor in Forgotten Lands, Frosted Heights, Sunlit Plateau, Glade of Trust, Forest of Valor
Iron Ingot: crafting 5x iron ore, 1x coal ore
Iron Ore: mining rocks in Forest of Valor, Glade of Trust, Sunlit Plateau, Frosted Heights, Forgotten Lands
Night Shard: digging anywhere
Pebbles: digging in Dazzle Beach, Forest of Valor, Sunlit Plateau, Forgotten Lands
Rich Soil: by harvesting crops – a random drop anywhere in the game
Purified Night Shard: crafting night shard (x5) and dream shard (x1)
Rope: crafting 8x fiber
Sand: digging on Dazzle Beach
Seaweed: fishing anywhere outside of ripples (or nearby any body of water)
Snowball: Frosted Heights
Softwood: on the ground in Forgotten Lands, Frosted Heights, Sunlit Plateau, Glade of Trust, Forest of Valor, Peaceful Meadow, Plaza
Soil: digging in Plaza, Peaceful Meadow, Forest of Valor, Glade of Trust, Sunlit Plateau, Frosted Heights, Forgotten Lands
Stone: mining anywhere
Tinkering Parts: crafting 2x iron ingot (makes 3)