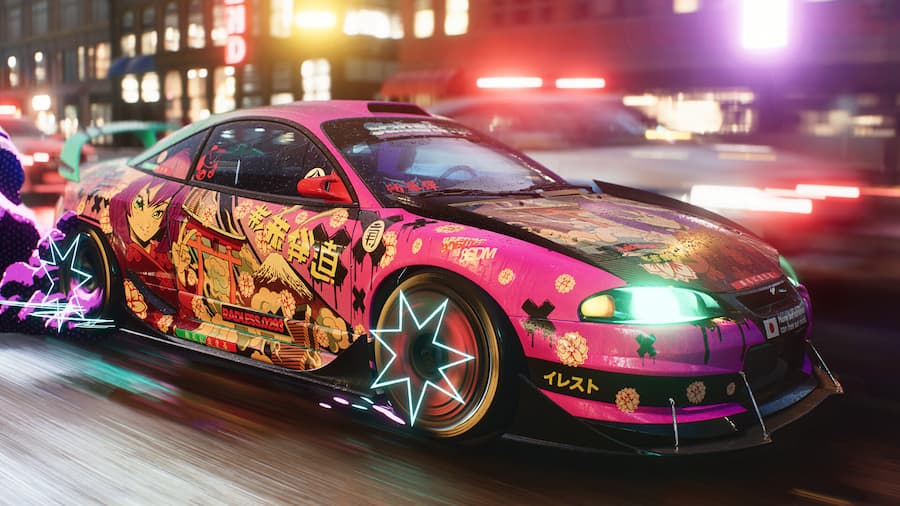 Launching 2nd December, we're pretty excited about the upcoming Need for Speed Unbound.
The truth is, we've always had a soft spot for the Need for Speed franchise, even when it hasn't exactly been at its best. The good news is, Need for Speed Unbound looks like it's more of a Need for Speed Underground quality game rather than a Need for Speed Undercover. And with it being three years since we thoroughly enjoyed Need for Speed Heat, we're keen to get on the streets and burn rubber again.
Not been keeping up with all the Need for Speed Unbound announcements? No problem: we've put together a short list of all the important things you need to know. These are the five reasons we can't wait for Need for Speed Unbound, and why you should be excited for it too.
Related: The 10 Best Need for Speed Games of All Time
1. Criterion is at the helm
Criterion make good racing games; it's as simple as that. They haven't made a bad one yet, and so why shouldn't we have confidence that Need for Speed Unbound will be top notch? Aside from developing all of the Burnout games, Criterion has even developed a few other Need for Speed games in the past. 2010's Need for Speed: Hot Pursuit was made by Criterion, for example, and having been remastered, it's a game we still have fun with today. 2012's Need for Speed: Most Wanted and 2013's Need for Speed Rivals were also Criterion games. Needless to say, the series is in good hands.
2. Increased focus on Customisation
Ever since the phenomenal Need for Speed Underground, fans have appreciated being able customise their cars and express themselves in Need for Speed games. The trouble is, the level of customisation available has been fairly limited in recent years. Need for Speed Unbound looks like it might be righting that wrong, offering more than 10,000 customisation options. Aside from being able to buy and install new parts, you'll be able to create and apply decals and make your car even more desirable thanks to cutaways, outrageous rims, and Legendary Customs: one-of-a-kind bodykits that totally change the look of your car.
3. Risk versus reward gameplay
We loved Need for Speed Heat, but it has to be said that it was much more fun racing at night than it was during the day. Part of that was because of the risk versus reward element, challenging us to evade the cops while completing events to earn more respect and unlock high performance car parts. That system essentially returns in Need for Speed Unbound, though now offering its own set of rewards. And on top of that you'll also be able to make bets with other racers, with higher stakes making races tense. Will you risk it all for money and fame? That's for you to decide.
4. Eye-catching visual style
We were a bit dubious of Need for Speed Unbound's new visual style at first, but it's grown on us. Won us over. Made for current-gen consoles and PC, the world and cars of Need for Speed Unbound look impressively realistic. But throughout the game's story you'll meet characters that, thanks to their cel-shaded presentation, are larger-than-life. Meanwhile, in order to add more flair and flavour to the visuals while playing, there are snazzy driving effects like clouds of smoke and wings on either side of your car when airborne. They make Need for Speed Unbound look fresh and cool. This is an arcade racer, after all – things don't have to be realistic and boring.
5. An impressive car roster
Whether you're into Japanese classics favoured by the drifting community, or astonishingly sleek hypercars that you could only ever dream of owning, Need for Speed Unbound has a car for you. 143 cars are included at launch, ranging from the 2017 Acura NSX, to the 1970 Volvo Amazon P130. Our favourites? Well, how about the 1969 Ford Mustang BOSS 302, the 1971 Nissan Fairlady 240ZG, or the 2019 Porsche 911 GT3 RS. You can view the full car list on the EA website. Why not take a peek and make a plan as to what you want to add to your garage?
---
Need for Speed Unbound launches 2nd December on PS5, Xbox Series X/S and PC. Pre-order the Palace Edition to get four days early access as well as range of additional content and benefits.