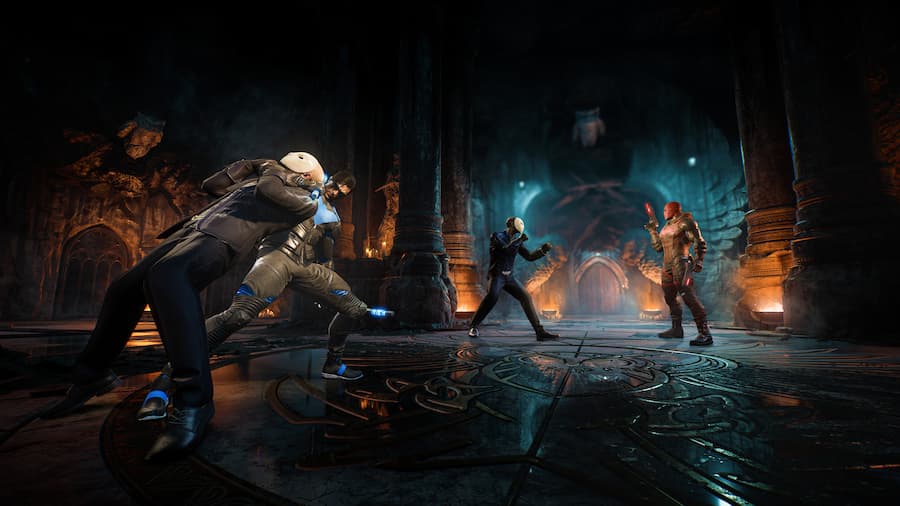 As you play through Gotham Knights, sometimes you might want, or need, to mark enemies.
Aside from often being required of you to complete bonus objectives during combat encounters, marking enemies in Gotham Knights is rather useful. Why? Because it makes them viewable even when they're out of sight. And that allows you to come up with a strategy on how to more effectively defeat them. So, how do you mark enemies in Gotham Knights?
It's pretty easy, really. All you need to do to mark enemies in Gotham Knights is hold down on the d-pad to initiate AR mode. Then, using the left analogue stick, hover your targeting reticule over an enemy for a short while. Do that and the enemy will be marked, allowing you to keep track of them. You can even mark multiple enemies at once.
Some skills even require you to mark enemies, so it's something you should get used to doing. Just be aware that some skills also ask you press a button while marking to make full use of their benefits. In any case, mark enemies and you'll find yourself having an easier time as you make your way through the game. It's as simple as that.