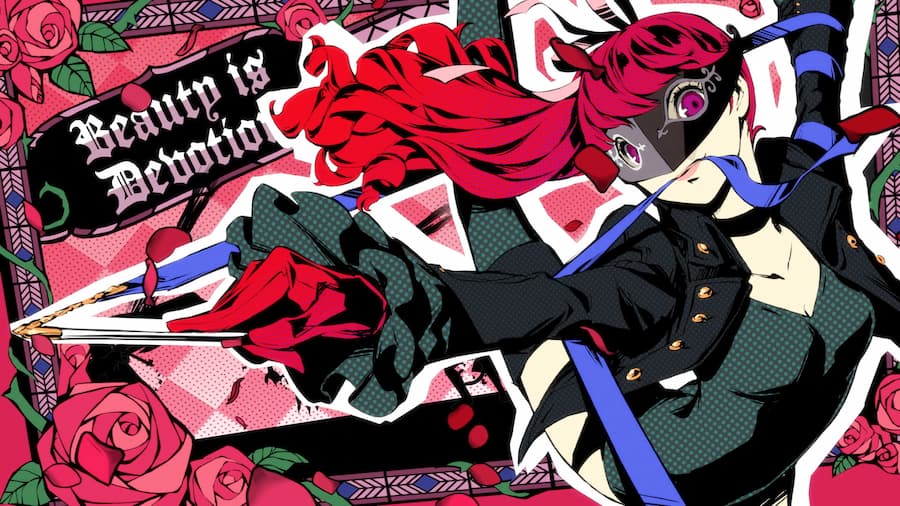 Since its release in 2016, Persona 5 has won itself a legion of fans.
And there's no wonder: it is undoubtedly one of the best role-playing games of the last decade, and possibly the best entry in the Persona series to date. Persona 5 Royal, an enhanced and expanded version of the hit game which landed three years later, only cemented this position, offering localisation improvements, additional gameplay elements and more.
You can check out our review of the original Persona 5 here if you want to learn more about the game's nitty-gritty, but the gist of it is this: playing as a student sent to a new school after an unfortunate event lands them with a criminal record, they soon find that they have access to a mysterious otherworld when an app appears on their phone. And so between attending school, maintaining jobs and developing relationships, they now also find themselves fighting for justice. Thankfully there are other like-minded folk that are happy to join their cause along the way.
There's been a sizable barrier to many players enjoying Persona 5 in any form so far though: the fact that it's only been available on PS3 and PS4. But that's no longer an issue. With its arrival on Xbox One, Xbox Series X/S, Switch and PC, more people can finally dive into Persona 5 Royal and see what the fuss is all about. There's a native PS5 version too, and so no matter whichever formats you own, there's a version for you.
We've been playing the PS5 version of Persona 5 Royal for review, and it's clear that there are some genuine improvements that make the lengthy experience better than ever. The crisp 4K visuals are perhaps the easiest to notice, bringing the world of Persona 5 alive like never before. Colours pop off the screen, and you appreciate little details that weren't quite so clear before. There are hints at the game's PS3 roots, but on the whole it looks at home on PS5.
Related: The Best JRPGs on PS4
Along with the 4K visuals, Persona 5 Royal is now also more fluid in motion. Given that it's  an RPG with a traditional turn-based combat system, it doesn't benefit from the change massively, but it does make exploring dungeons that bit more responsive and enjoyable.
There are other improvements, too. Loading times are massively reduced, to the point where they're pretty much non-existent. It keeps you more engaged with the brilliant story that Persona 5 Royal offers, and further immersed in the game's world as you explore its locations. There's DualSense support as well, though it's pretty disappointing. You won't find anything beyond some haptic feedback as you dish out and receive damage in combat, unfortunately.
The worst thing about the PS5 version of Persona 5 Royal, however, is that there's no free upgrade available for those who already own the game on PS4. So, if you want to play through Persona 5 Royal again and capitalise on its enhanced presentation and features, you need to pay for the privilege.
SEGA and Atlus cite the inclusion of previously released DLC as the reason, but what if you've already bought all that on PS4, too? And in any case, it amounts to little more than additional costumes to make its cast of characters more snazzy, as well as a range of Persona for you to make use of during combat.
If you already own Persona 5 Royal on PS4, then, there might not be enough here to convince you to buy it again. It's a more pleasant, nicer-looking experience, sure, but beyond that it's exactly the same game. For newcomers though, it should be a no-brainer. One of the best RPGs of the last decade, perhaps of all-time, now looks and plays better than ever before. And while it hardly transforms the experience, the inclusion of a substantial amount of DLC sweetens the deal.
---
Persona 5 Royal Review – GameSpew's Score
This review of Persona 5 Royal is based on the PS5 version, via a code provided by the publisher. It's available on PS4, PS5, Xbox One, Xbox Series X/S, Switch and PC.