We can't be the only one who wishes they could earn Xbox achievements in more elements of their life.
Sure, they're pretty meaningless, but there's something so wholesome about little "pop" at the bottom of your screen to let you know you've reached some arbitrary goal. We want more of that. We want achievements for doing the dishes. Achievements for buying groceries. Achievements for wearing certain outfits. While all that stuff is likely never going to happen – though who knows what the future can hold; the Internet of Things has to be good for something, right? – there is one element of your everyday life that can net you some Xbox achievements: your mobile phone.
That's right: whether you're rocking an iOS or Android device, there are a number of games you can download from the app store that'll grant you those coveted Xbox achievements. Sadly there are only a few available right now, but if you're a bit of an achievement hunter, make sure you've got these games installed on your phone. There's nothing quite as satisfying as earning some Xbox achievements on your commute.
Related: 13 Xbox Game Pass Games With Easy Achievements
1. Wordament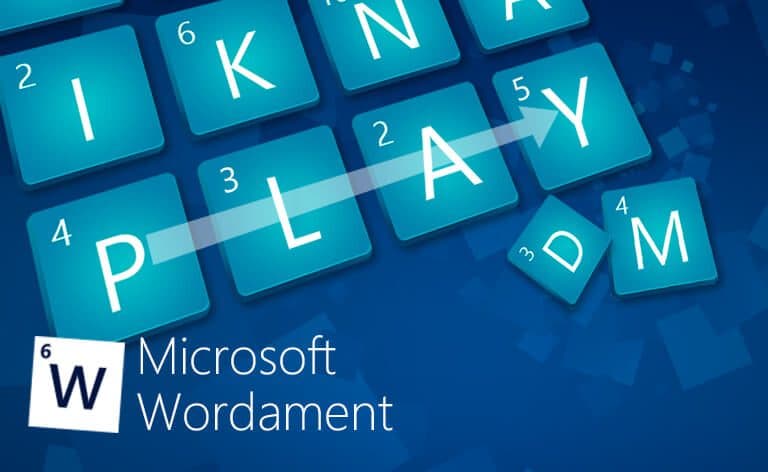 Available on Android and iOS
Total achievement points: 1,000G
Price: free
Wordament has been around for several years, starting out life as a game exclusive to Windows Phone. Well, that didn't go so well, did it, so the game's been available on Android and iOS for a while now. Wordament used to be a simple multiplayer affair – you'd battle it out against hundreds of other players to get the highest score. Word battle royale, if you will. But it now boasts various modes, including single player quick play, and a pretty sprawling single-player adventure mode. Basically, there's a lot to keep yourself occupied with, making this probably the best of all mobile games with Xbox achievements.
The gameplay of Wordament is very similar to Boggle. You're presented with a grid of letter tiles, and it's your job to make words out of connecting tiles. It's simple, but to battle for those high scores, you need to be quite the walking dictionary.
Microsoft Solitaire Collection
Available on Android and iOS
Total achievement points: 1,850G
Price: free
If you're a sucker for single-player card games, you need no other app than Microsoft Solitaire Collection. It's made up of five solitaire variants: Klondike, Spider, Pyramid, Tripeaks and Freecell. Whatever your jam, there are achievements to be earned in each play mode, along with varying difficulty levels and a variety of challenges to take part in.
Microsoft Solitaire Collection is kept regularly updated, with daily challenges covering all five different game modes, regular events lasting several days at a time, and a "star club", providing a massive collection of challenges all with the aim of collecting stars.
Minecraft
Available on Android and iOS
Total achievement points: 2,820G
Price: £6.49
Is there a format that Minecraft isn't on? Since Mojang, the developer of Minecraft is now owned by Microsoft, it's no surprise that the mobile version of the game supports Xbox Achievements. Simply make sure you're logged into your Microsoft account before you start playing.
Of course, Minecraft isn't as casual a game to drop in and out of as a card or word game, but if you're committed to building your own blocky empire and keen to do that from your mobile phone screen, then here you go. Best of all? There's over two thousand achievement points to earn. Of course, getting them all will take some serious work, but knowing you can chip away at them from your phone wherever you are is quite the appeal.
Microsoft Sudoku
Available on Android and iOS
Total achievement points: 1,000G
Price: free
Ah, Sudoku. You either love it or hate it (or, more likely, understand it or don't). If you're a fan of the ever-popular number puzzles, Microsoft has its own app available to download. It's free to play, although you can pay to remove ads if you'd like. It's packed with hundreds of Sudoku puzzles, arranged by difficulty. Whether you're a beginner or an expert, you'll find a puzzle to tickle your brain matter.
There's 1,000 gamerscore points up for grabs, but if you want to unlock all the Xbox Achievements, be prepared to spend a long time with the game. We love being able to earn achievements on our phones, but most require a long slog, and Sudoku is no exception. Still, it's a fun way to pass the time here and there, and knowing you're working towards some achievements is good motivation to try your hardest to finish that tricky puzzle.
---
Discontinued Mobile Games With Xbox Achivemements
The following games do have Xbox achievements, but have unfortunately been discontinued and delisted from the Google Play Store and Apple App Store.
Forza Street
Gears Pop
Age of Empires: Castle Siege
Snap Attack