Looking for a casual game to play that you can jump into and switch your brain off with? We've rounded up six of the best on Xbox Game Pass.
'Casual games' is a pretty broad term. But for the sake of this list, we're counting a casual game to be something easy-going that requires little skill and minimal effort. The sort of thing you can put on while you're listening to music or, if you're playing on your phone via the cloud, something while you've got the TV on in the background. Sometimes casual games are all we want, and these are the best of them on Xbox Game Pass.
Need an Xbox Game Pass subscription? Use our affiliate link to pick one up at a discounted price.
1. Bejeweled 3
Match three puzzlers are the kings of the casual gaming world. And before Candy Crush Saga came along, there was one that ruled them all: Bejeweled 3. It may be rather old now – this is an Xbox 360 game after all – but Bejeweled 3's gameplay is timeless. Match coloured gems to clear them from the grid, racking up the best score you can. With multiple game modes to jump into and achievements to be earned, there are very few timewasters as enjoyable as this.
2. Disney Dreamlight Valley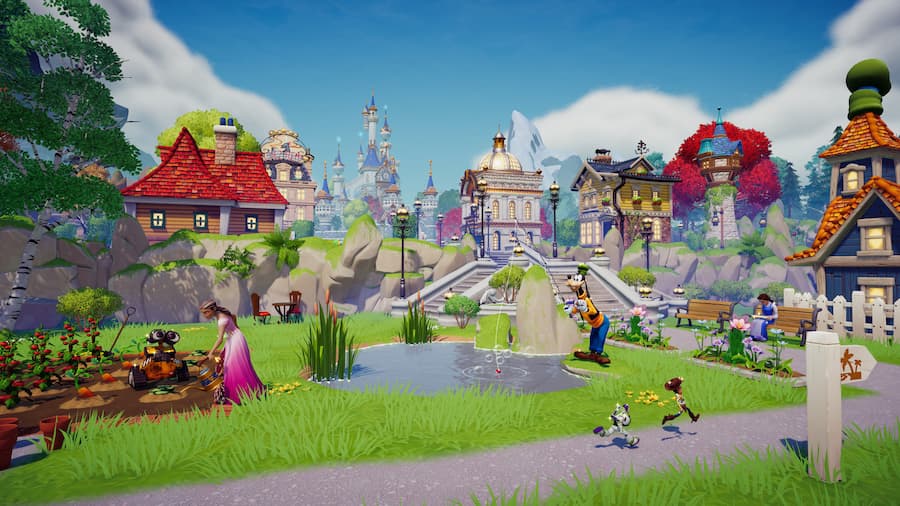 If the idea of a quiet, tranquil life of farming, fetch-questing and generally taking it easy appeals to you, then Disney Dreamlight Valley might be one of the best casual games on Xbox Game Pass for you. Here you'll create your own character to live amongst various Disney characters, helping to rebuild the town, grow crops, do a spot of fishing, and helping out other townsfolk with their wants and desires. All at your own pace, of course.
Read our review of Disney Dreamlight Valley
3. Goat Simulator
Is Goat Simulator really a casual game? We're not sure, but in our eyes, you can't get much more casual than running around, causing caprine carnage. Sure, there are some objectives to follow in Goat Simulator, but only if you want them. The real joy of the game is running around on four legs, breaking stuff up, destroying people's belongings and doing ridiculous goatly stunts.
Read our Goat Simulator review
4. Pac-Man Museum+
If you're a fan of classic arcade games, then Pac-Man Museum+ is the casual game for you. It's a collection of over a dozen different Pac-Man games, and while they're not all made equally, some are very enjoyable indeed. There's of course classic Pac-Man here, and some lesser-known titles, like a Pac-Man themed puzzle game and a couple of platformers. Our favourite, though, is undoubtedly Pac-Man 256, an endless runner of sorts where you're outrunning a glitch and aiming for the high score. We can jump in again and again for hours.
Read our review of Pac-Man Museum+
5. Peggle 2
Ah, Peggle. We can't possibly tell you how many hours we've lost to Peggle. But we know it's a lot. This simple game about firing balls from a cannon to clear the screen is derived from classic arcade games such as Breakout and Asteroids. Despite its inspirations, though, it's very much a modern game: clean, colourful and a lot of fun. Play with a friend to see who can get the highest score, or just keep on challenging yourself. Casual games on Xbox Game Pass really don't get much better than this.
6. Zuma
Zuma has been around pretty much as long as we can remember, but that doesn't stop it being any less entertaining. Chances are, you've already encountered it or one of its many clones: fire a ball from a stone frog's mouth to clear groups of coloured balls. Be careful, though: balls move around in a spiral, edging ever closer to their doom. If they fall into the pit, it's game over. You need to be quick and precise to score high – but even if you fail, you'll keep coming back for more.