If you've managed to get your hands on a PS5 and love a good scare, chances are you'll want the best horror games available on the format.
The PS5 is now two years old, and so there's been a decent number of horror games released that make use of its power. Thanks to more detailed visuals and less immersion-breaking loading screens, they can be scarier than ever. But just what are the best, and scariest, horror games on PS5?
Hopefully we can help you with that. We love horror games here at GameSpew, and so we've played pretty much all of them. With that knowledge, we've put together a list of the best horror games you can play on PS5 right now.
As more horror games are released, we'll keep the list updated too. After all, there are plenty of PS5 horror games on the horizon that will surely scare us silly. And remember, thanks to backwards compatibility, the PS5 can play the best horror games on PS4, too.
Want to support GameSpew? If you decide to buy any of the games on this list, please consider doing so via our affiliate links, included below each entry. It won't cost you anything extra, but we'll get a small slice of the purchase.
1. MADiSON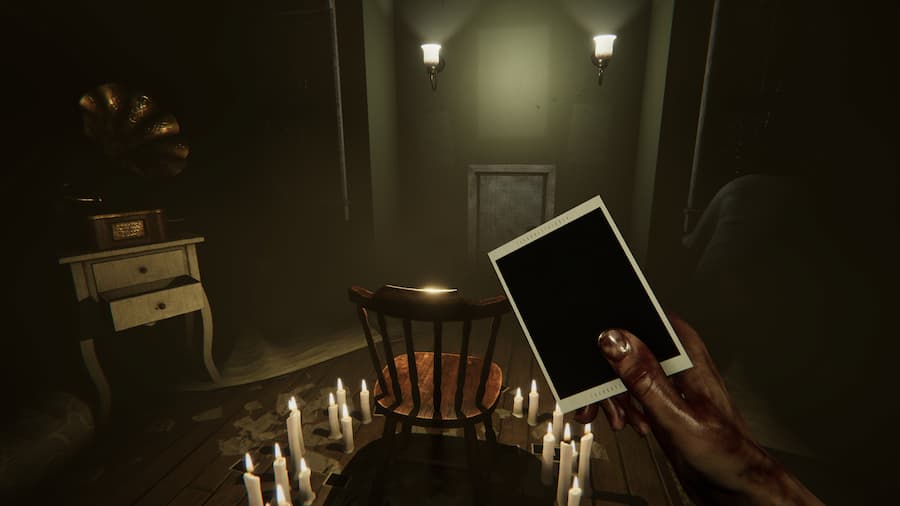 MADiSON blew us away when we played it for the first time earlier this year. It's the perfect blend of horror, jump scares and puzzle solving, taking cues from many of the best classic horror games. We couldn't get enough of it, and its scariest moments have definitely stuck with us. In it, you'll wander through your grandfather's house – except it's not quite how you remember it. Something is very wrong. Expect reality to warp around you as you uncover dark family secrets that you'd probably rather had stayed buried.
Check latest prices of MADiSON
2. House of Ashes
House of Ashes is the the third game in Supermassive Games' Dark Pictures Anthology, and it might just be the best yet. At least, until The Devil In Me releases later this month. Following a group of soldiers who find themselves trapped in an underground network of temples and caverns, House of Ashes is creepy from the get-go. It doesn't take long for horrifying flesh-hungry creatures that lurk in the darkness to make themselves known though, and then the horror really ramps up. Needless to say, from then on, House of Ashes provides the scares by the bucket load.
Like previous Dark Pictures Anthology games, House of Ashes has a branching narrative. That means the outcome of its story is ultimately down to you and the actions you make. As cinematic games go this is up there with the best of them, making it one of the best horror games on PS5 by far.
Read our review of House of Ashes
Check latest prices of House of Ashes
3. The Chant
The Chant might not exactly be the scariest horror game on PS5, but it is one of the best. Particularly if you're a fan of old-school survival horror games. This new release from Prime Matter absolutely nails the feeling of a 90s survival game, wrapped up in more modern packaging.
Here, you play as Jess, a young woman who has been coerced into attending a spiritual retreat on the remote Glory Island. Before you even begin, the words "spiritual retreat" are enough to send shivers down your spine. Lo and behold, a whole cosmic nightmare unleashes on Glory Island and it's up to you, as Jess, to fight your way through it. There's combat, cinematics, a gripping narrative some excellent atmosphere and just about everything you'd expect from a survival horror. Don't miss this one.
Check latest prices of The Chant
4. Tormented Souls
Taking inspiration from classic survival horror games such as Resident Evil and Silent Hill, Tormented Souls looks modern but plays like a blast from the past. It doesn't have to control like one though, as tank controls are optional. But you'll still have to contend with fixed camera angles, limited attack options and a bucket load of fiendish puzzles. Chances are though, old-school horror fans will fall in love with the game for those reasons.
Tormented Souls may be a bit of an acquired taste, then, but those who do get on with it will hold it dear to their hearts. The puzzles are enjoyable to solve, and the monsters that pursue you through the halls and rooms of the creepy mansion you've found yourself in are both menacing and grotesque. Throw in an interesting story, and you've got one of the best survival horror games on PS5.
Read our review of Tormented Souls
Check latest prices of Tormented Souls
5. Little Nightmares II
Is Little Nightmares II a prequel or a sequel? After completing it we're still not sure, but one thing is for certain: it's destined to become a horror classic. Combining puzzling and platforming, with a bit of combat mixed in for good measure, Little Nightmares II will likely be a refreshing and unique experience for most. There's a constant feeling of dread throughout; while there are plenty of scares, the game's most heart-pounding moments are undoubtedly when you're being pursued and must escape.
Read our review of Little Nightmares II
Check latest prices of Little Nightmares II 
6. Resident Evil Village
Okay, so Resident Evil Village is perhaps more of an action game with horror elements than an outright horror game, but it truly does have its moments. When you're not being pursued by werewolves or humanoid creatures with weapons grafted to them, you're sneaking through the dungeons of a vampire-infested castle, or exploring a swamp where you never feel safe. Needless to say, while Resident Evil Village won't have you terrified for the duration of its running time, it will at least have you on the edge of your seat.
What might have you terrified though, is Resident Evil Village's new Winters' Expansion DLC, adding in a new chapter called Shadows of Rose. Here, you'll play as Ethan's daughter as she embarks in a horrifying yet captivating journey to try to rid herself of her magical powers. There are some truly scary moments – rivalling those found in the house filled with dolls in the main game.
Read our review of Resident Evil Village
Check latest prices of Resident Evil Village
7. Resident Evil 2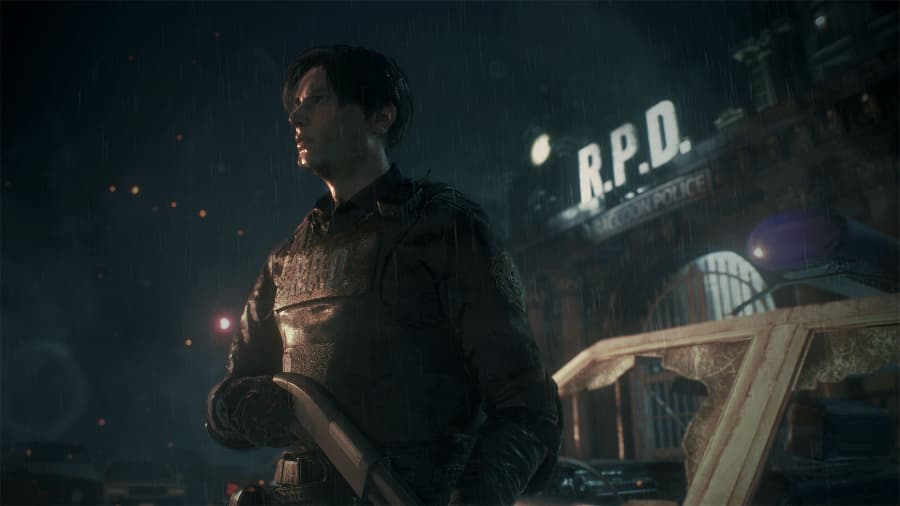 The Resident Evil series is an absolute treat for horror game fans, and this remake of the PS One classic is perhaps the best of the best. Set a short while after the events of the original Resident Evil, players find themselves in Raccoon City taking control rookie police officer Leon Kennedy or college student Claire Redfield. Caught up in a zombie outbreak, they find themselves holed up in a police station. And from there they must find a way to escape Raccoon city.
What makes Resident Evil 2 so special is how it brings a classic so wonderfully up to date. The tank controls and fixed camera angles are out, replaced with a third-person over-the-shoulder perspective that lets you get closer and more immersed into the action. It also manages to make zombies scary again. You can't beat the classics, and this is undoubtedly one of the best and scariest horror games on PS5.
Read our review of Resident Evil 2
Check latest prices of Resident Evil 2 
8. Dead by Daylight
Multiplayer and horror traditionally aren't genres that go together very well. That was before Dead by Daylight hit the scene, however. Since then, there have been many asymmetric horror games that have gone down rather well. Dead by Daylight is still the king of them all though, and thankfully it's available on PS5. In each match you'll either be in control of a relentless killer or one of four survivors. Of course, the aim of the survivors is to not get caught. But that's easier said than done, especially when the environment changes every time you play.
While survivors play from a third-person viewpoint, giving them more awareness of their surroundings, the killer plays in first-person, getting them closer to the action. Those that really get into Dead by Daylight and don't mind spending some money will find that there are a wide range of well-known killers available, too, from franchises such as Halloween, Texas Chainsaw Massacre and even Scream. So, if you like horror and multiplayer games, chances are you'll absolutely love Dead by Daylight.
Check latest prices of Dead by Daylight
9. The Quarry
We've already had one game from Supermassive Games with the excellent House of Ashes. But here's another one. The Quarry isn't part of the Dark Pictures Anthology, but it shares the series' sentiments: you'll take control of a group of characters and fight to keep them alive. This time, the action takes place in a summer camp, where a group of camp counsellors have been forced to stay an extra night. Turns out a lot of stuff can go wrong in a night spent somewhere you're not supposed to be.
With a star-studded case including David Arquette and Lin Shaye, The Quarry is a tense, heart-pounding journey that'll keep you invested just like any of the best Hollywood horror films. The best part of all is that you get to influence the outcome.
Check latest prices of The Quarry
10. Oxide Room 104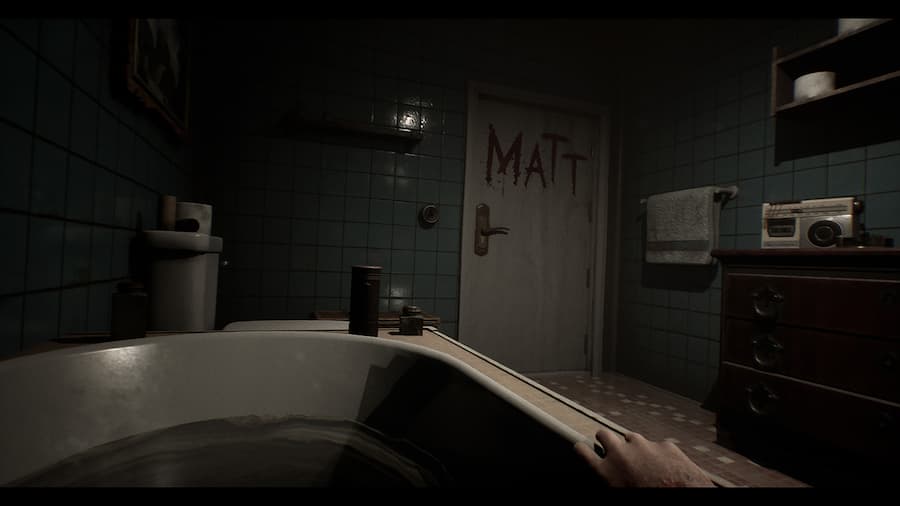 2022 has been a great game for horror games on PS5, and this summer saw some truly scary games come out of nowhere. There was of course MADiSON, which you'll find at the top of the list, and another that took us by surprise is Oxide Room 104. This is another heart-pounding horror filled with puzzles and tense moments. Her, you'll wake up in a dirty bathtub, with your own name scrawled on the door in blood. Why are you there? And what on earth is going on? Two questions you'll be dying – literally – to find the answer to. And what awaits you beyond the bathroom door only gets scarier as you go.
Read our review of Oxide Room 104