Looking for a good puzzle game to sink your teeth into on Xbox Game Pass? Look no further.
Depending on your mood, sometimes there's nothing finer than getting lost in a puzzle game. They come in various shapes and sizes, but the best ones are those that truly make your brain itch as you try to think of solutions. We've chosen five of the best puzzle games on Xbox Game Pass, all designed to test you in different ways.
Some of the games on this list are adventure games, others are pure puzzles. But they all have one thing in common: they'll get those cogs in your head turning as you try to figure your way through them.
Need an Xbox Game Pass subscription? Use our affiliate link to pick one up at a discounted price.
1. Return to Monkey Island
As far as point and click puzzle games go, they don't get much better than the Monkey Island series. This year, we've been treated to a brand new game in the series: Return to Monkey Island. With series creator Ron Gilbert back at the helm, it's just as good as it's ever been. Players take control of mighty pirate Guybrush Threepwood as he puzzles his way through an adventure like no other.  You'll need to explore, gather items, talk to the folk around town and use your noggin to get through it. Or, you know, just look up a walkthrough online.
Read our review of Return to Monkey Island 
2. Bridge Constructor Portal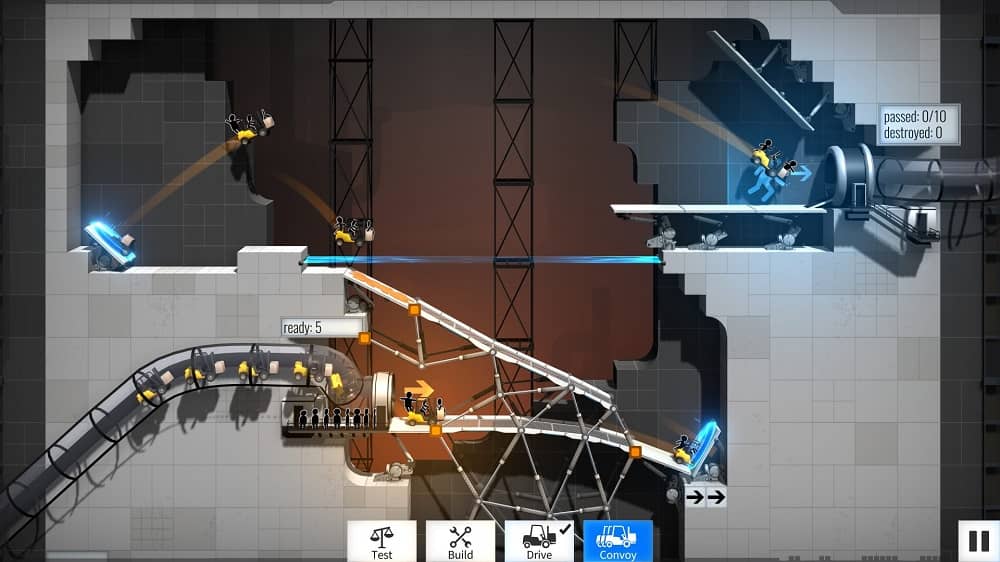 How about two completely different puzzle games merged into one? The Bridge Constructor series has joined forced with Portal, both bringing their unique brand of puzzles to the mix. You'll need to use your physics knowledge to build a good, sturdy bridge. And you'll also need to make use of portals to make your way around each level. Easier said than done. But if you like your puzzle games to truly challenge you, this is undoubtedly one of the best you can find on Xbox Game Pass.
Read more about Bridge Constructor Portal
3. Escape Academy
A game all about escaping from rooms, Escape Academy is undoubtedly one of the best puzzle games you'll find on Xbox Game Pass. You take on the role of a new recruit at the prestigious Escape Academy – a school for escape artists. Each level of Escape Academy is a themed room, packed with expertly designed puzzles for you to solve. You'll need to hunt down combinations to doors, figure out how to get past secure locks, and search the environment for clues. It's brilliant – and you can even play in co-op if you want to bring a friend along for the ride.
Read our review of Escape Academy
4. Gorogoa
Puzzles games on Xbox Game Pass really don't get more beautiful than Gorogoa. We promise you won't have played anything else quite like this. It's filled with hand-drawn art and your time with the game will be spent interacting with images and environments. You'll find scenes hidden within scenes; a trail of hidden worlds hiding within plain sight. Figuring out how images can connect together can be tricky, but that's all part of the fun. Challenging, beautiful and thought-provoking, Gorogoa is well worth your time.
5. Pikuniku
Adorable and sometimes silly, Pikuniku is an adventure game filled with puzzles. Playing as a strange blob-shaped creature, you'll explore the mysterious world of Pikuniku to help and interact with its residents. You'll need to figure out how to get across bridges, how to help an artist create a masterpiece and more. It's totally bizarre, but every puzzle in this game will have you using your brain matter and chuckling away to yourself. It's wonderful.
---
More Game Pass delights