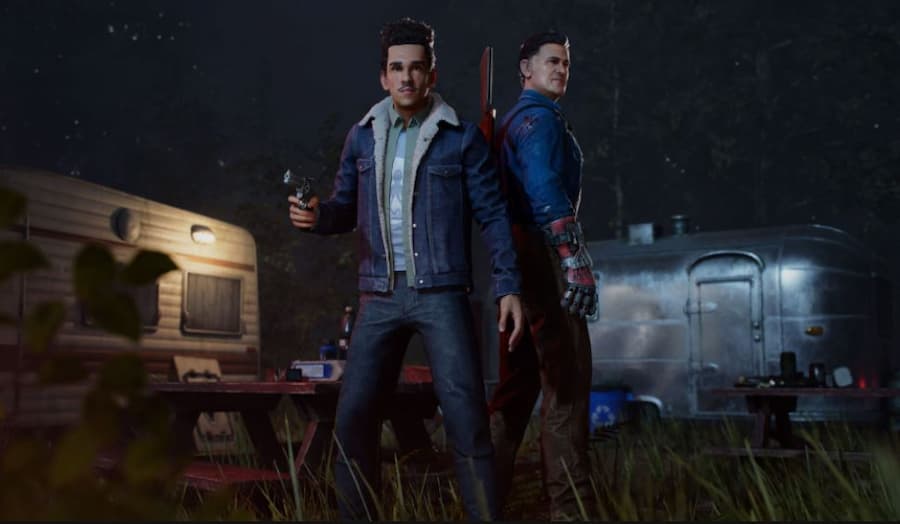 Fancy taking on the Deadites, without it costing you a penny? Evil Dead: The Game is one of next week's Epic Games Store PC freebies.
It's not the only freebie – Epic is also giving away tactical JRPG Dark Deity and, going by the reception it's received, it could well be worth checking out. But the prospect of re-enacting Sam Raimi's horror trilogy should have you excited about Evil Dead: The Game.
We reviewed Evil Dead: The Game back in May, awarding it an outstanding 9 out of 10. It's since received an extra, free, map, as well as some paid skin packs. We have our fingers crossed for more maps but it's still worth buying as is. And, as a freebie, it's an absolute steal.
It's a 4 vs 1 multiplayer title,  so you can play as one of the survivors or the evil, human-possessing Candarian demon. The AI can also take on either role, so there's no problem playing offline. And, while being the good guys is entertaining, we definitely lean towards being the baddie.
So how do you get your hands on it? First, you'll need a free Epic Games Store account. Then, when the game becomes available on November 17th, head to the Epic Games Store and claim it. Or nab Dark Deity if that's more your style. You'll have until November 24th to claim it, but grab it between those dates and it's your to keep.
And there you have it. As Evil Dead's Ash Williams would put it, "Groovy."