There were a lot of games released in October. And chances are, something might have slipped under your radar.
Truth be told, we're still trying to catch up with everything that came out in October. It was a very busy month – the busiest in a long time, what with big releases like Call of Duty Modern Warfare II and open world AAA releases like Gotham Knights. But what about the smaller games that perhaps didn't get as much mainstream coverage? That's what we're here for.
Our 'Games You Might Have Missed' series looks at lesser-known titles, indie gems and games that otherwise didn't get the attention they deserved. They've all been played and loved by us, and so if you're looking for something to play that might not quite sit within the mainstream, we're here to help.
Want more hidden gems? You can see our previous Games You Might Have Missed features by clicking here.
Arkanoid: Eternal Battle
Available on: PS4, PS5, Xbox One, Xbox Series X/S, Switch, PC
Release date: 27th October
For fans of: Retro arcade classics with a modern twist, Tetris Effect
Okay, going back to the 80s, Arkanoid was about as mainstream as they come. This arcade classic from Taiko has had a modern facelift, however, and Arkanoid: Eternal Battle turns the block-breaking game into a battle royale. Think Tetris Effect, but with Arkanoid. Surprisingly, it works. And we can't get enough of it. The best thing here is that even if not enough players are online, any gaps will be filled in by AI, so you're never unable to play.
Read our review of Arkanoid: Eternal Battle
Check latest prices for Arkanoid: Eternal Battle
Taiko no Tatsujin: Rhythm Festival
Available on: Switch
Release date: 6th October
For fans of: Rhythm games, drums
Okay, Taiko no Tatsujin isn't exactly indie: this drum-based music rhythm game is published by Bandai Namco, and you don't get much bigger than that. But the latest entry to the series seems to have slipped under many people's radars. And that's a shame, because it's an absolute blast. There's over 70 songs to beat your drum to, with minigames to play, collectibles to pick up, and even a story to follow.
If rhythm games are your thing and you've somehow never tried the Taiko no Tatsujin series, now's the time.
Read our review of Taiko no Tatsujin: Rhythm Festival
Check latest prices of Rhythm Festival
Them's Fightin' Herds
Available on: PS4, PS5, Xbox One, Xbox Series X/S, Switch, PC
Release date: 18th October
For fans of: Fighting games, My Little Pony
Imagine a serious fighting game, except your combatants are adorable animated ponies. That's basically what Them's Fightin' Herds is, a game which started life as an actual My Little Pony game. It's probably for the best it was detached from the license, because nobody wants to see their favourite ponies get seven shades kicked out of them. But here you can.
What took us by surprise is how accomplished as a fighting game it is. Fighting game stalwarts might look down on a game about animated four-legged creatures, but they really shouldn't. There are some seriously strong mechanics under the hood, leading to an engaging experience that's easy to pick up but challenging to master.
Read our review of Them's Fightin' Herds
Saturnalia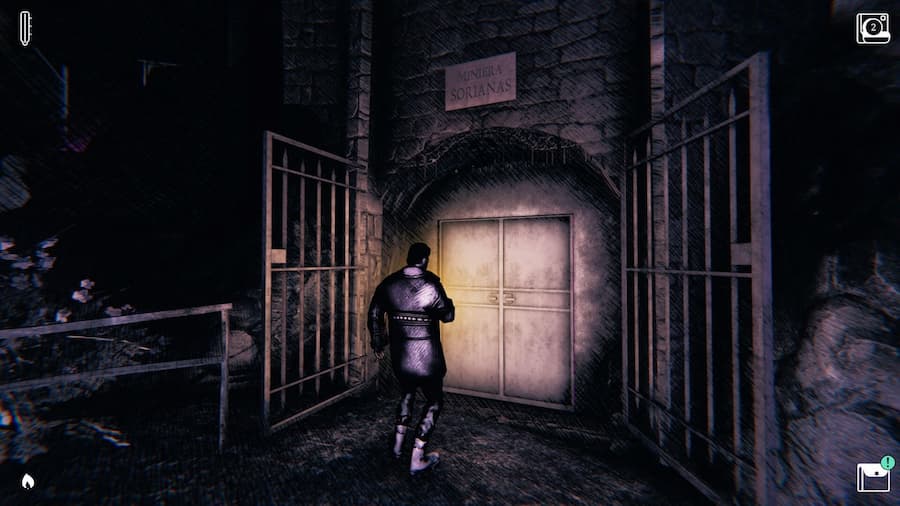 Available on: PS4, PS5, Xbox One, Xbox Series X/S, Switch, PC
Release date: 27th October
For fans of: Orienteering, being chased by scary monsters, unique art styles
We have mixed feelings about Saturnalia, but we still think it's a game that's well worth checking out if you're a fan of horror. This indie offering sets itself apart from the typical survival horror crowd with a map that changes itself around every time you die, and a really cool pencil-drawn art effect. Think a dark, uncut version of A-Ha's music video for Take On Me.
Okay, maybe not. But despite our frustrations while playing, there's a lot to enjoy here: a cool narrative that revolves around multiple characters, and a story that's based on real Sardinian lore. Not to mention that it's genuinely unsettling thanks to its dark atmosphere and the weird creature that chases you around.
The Last Oricru
Available on: PS5, Xbox Series X/S, PC
Release date: 13th October
For fans of: Role-playing games, combat
The Last Oricru is a little rough around the edges, but if you're a fan of deep action RPGs, then this is one worth sinking your teeth into. Thrown into a mysterious world that seemingly blends sci-fi and medieval themes, you're tasked with wading into an ongoing conflict between two races. With decisions to be made along the way, every choice you make will shape the outcome of the game. Oh, there's plenty of loot to be collected, too, and a challenging and enjoyable combat system.
Signalis
Available on: PS4, Xbox One, Switch, PC
Release date: 27th October
For fans of: Sci-fi, classic survival horror, Alien
Here we've got another horror, but something rather different from Saturnalia. Signalis takes the classic survival horror experience and takes it into space, giving us something that feels like a pixelated Alien spin-off. You'll take on the role of Elster who wakes up from a long slumber. Something is seriously wrong, and as Elster you'll set off on a mission to uncover the secrets of the company that created you – with plenty of space-faring cosmic horror to keep you on the edge of your seat.
It helps that it's seriously stylish, too. That's just a random screenshot, but just look at those shadows. If you scare easily, you might want to stay away, but if you revel in atmospheric dread, Signalis is absolutely worth your attention.