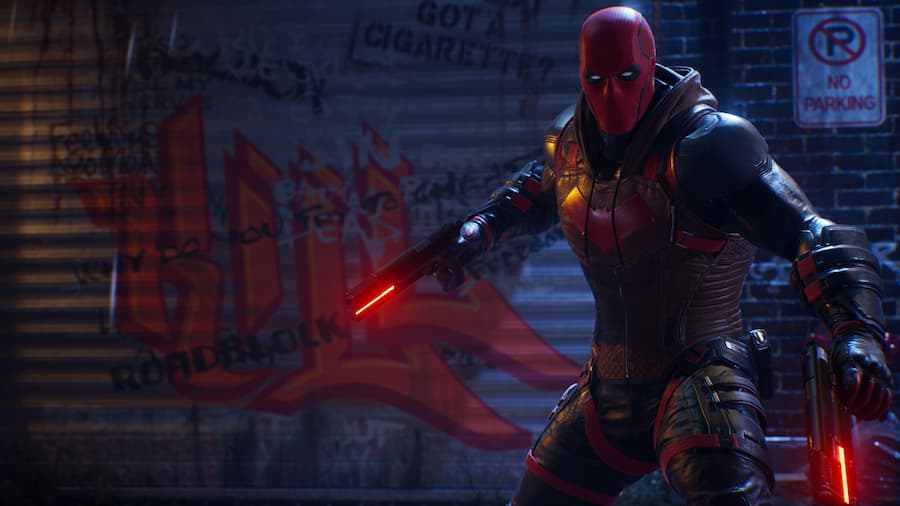 Gotham Knights has a new patch that will let up to four players join forces and deliver crippling damage to a wealth of foes.
No, we've no idea why they've not been sued, apart from being scared of a deranged billionaire in a cape. Oh, wait. But, with that billionaire apparently dead, it falls to Robin, Red Hood, Nightwing and Batgirl to preserve justice and now four Gotham Knights players can take on each role simultaneously.
It sounds like an awful lot of fun, especially given how much of a kick we got out of playing Gotham Knights solo (you can check out our review here). However, there is a catch. Not a fun-ruining one, but it's a teensy bit of a letdown.
The four player mode, dubbed "Heroic Assault" doesn't let you play the whole game in four player co-op. Nor does it let three players drop in and out on another player's game. Instead, it's a narrower experience which sends you below Gotham. You'll tackle challenges and take on foes, but it's not a full-on open-world four-player experience.
Still, it's free, so it should be worth diving into. There's also a new two player co-op mode, Showdown, which lets two players revisit familiar foes. You can unlock new rewards including gear blueprints and new batsuit/batcycle colours.
The free update is live now. You'll be able to access Heroic Assault once you've Case File 05 in the main campaign and Showdown requires that you have defeated the boss in each main villain Case File. Both modes are online only – sorry, split-screen fans.
If you've not played Gotham Knights yet, it's available on PS5, Xbox Series X/S and PC. It's also discounted to £38.99/$41.99 on the Xbox store.