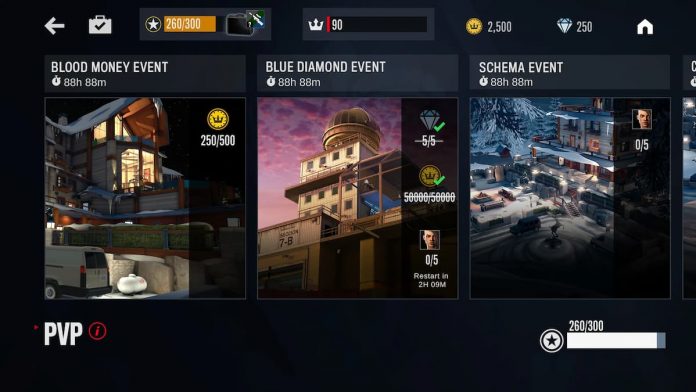 Hitman Sniper: The Shadows, a spin-off from the original Hitman stealth assassination series, is getting shut down at the beginning of January.
A sequel to the original Hitman Sniper, it sees you, as the name suggests, sniping away at various targets. Your position is static so, unlike the main Hitman series, you can't bundle someone into a cupboard and steal their clothes. Boo.
But it does many of the trappings of 47s adventures, such as the ability to arrange "accidents". You can dispose of bodies, depending on how you time your shots. And other characters will get suspicious when things start to go a little wrong.
If you've played Hitman 2's Sniper Assassin mode you'll know what we're talking about. Though one key difference is that Hitman Sniper: The Shadows, which is free to download, includes microtransactions and makes you wait to replay levels. But, as of January next year, all that's disappearing.
As announced by developer Studio Onoma, this January 4th, it'll be shut down. Other titles disappearing include Arena Battle Champions, Deus Ex GO and Space Invaders: Hidden Heroes. Still, even if you can't buy it any more, you can still play it, right?
Unfortunately, no, you can't. When console and PC titles are delisted you can – assume they're not multiplayer only – usually still play them. We regret not buying After Burner: Climax when it was on the PlayStation 3 and Xbox as it's no longer available for sale. But those who purchased it can revisit all that glorious arcade action.
Hitman Sniper: The Shadows' online element, however, means it won't work for anyone, either on Android or iPhone. Onoma has advised that players should use in-game purchases and there won't be any refunds. The game launched in March 2021, so it's been running for just over a year and a half. It probably wasn't as profitable as publisher Square Enix hoped.
However, the original Hitman Sniper is still available so if you want an on-the-go sniping fix you're not completely out of luck.