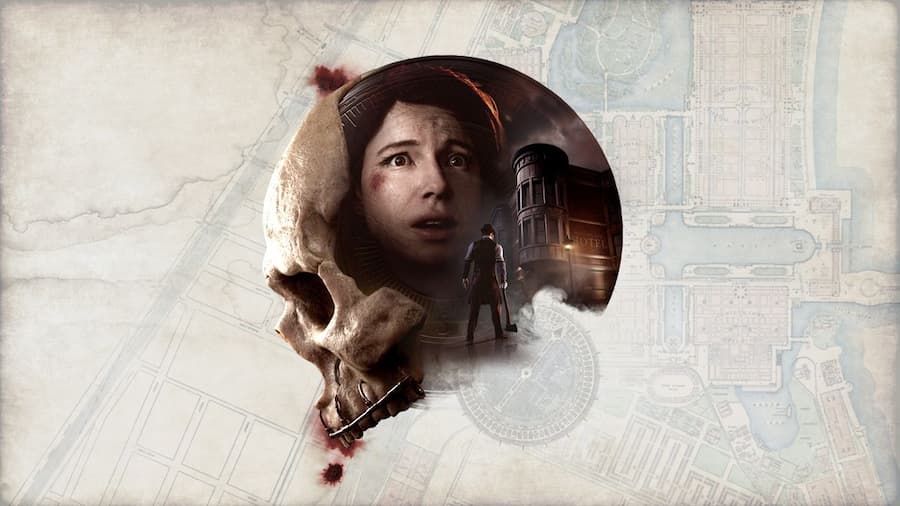 One of the first puzzles you come across in The Devil in Me is how to move the tram in the hotel grounds. If you're stuck, here's what to do.
When your group of documentary makers first arrive at The World's Fair Hotel in The Devil in Me, Kate feigns a twisted ankle to allow her and Jamie to sneak off and do a bit of exploring. It's during this section that you'll encounter an old tram on a cliff railway. You'll need to power it up and move it to allow both characters to progress. So, if you're struggling to figure it out, here's how to move the tram in The Devil in Me.
First, survey the area around you. There's the tram, which needs moving upwards to allow you to cross over its roof. And, behind a locked gate across from the tram track, you'll see a power generator. That's where you need to get to.
As Kate, walk behind the overgrown outbuilding – there's a ladder around the back of it which leads up to the roof. Climb up it, and when you're on the the roof, jump over to the ledge on your right. (Approach the gap and you'll be prompted to press X/A to make the jump.)
Once you've jumped up, you can head over to your right where you'll find an Obol coin. But to progress and move the tram, you need to drop down to the left, behind the locked gate. Now you're in there, you can interact with the generator to power it on. Interact with the gate, and you can open it up.
At this point, control switches over to Jamie. Her work as a lighting technician means she's equipped with a multimeter. There's a few instances in The Devil in Me where you'll need to interact with control panels and fuse boxes – and Jamie's the one for the job. Here, you'll need to solve a basic switch puzzle to finish powering up the generator. Start with the switch at the top left then follow the arrows down. That's it: you've moved the tram in The Devil in Me and you can now progress with the story.