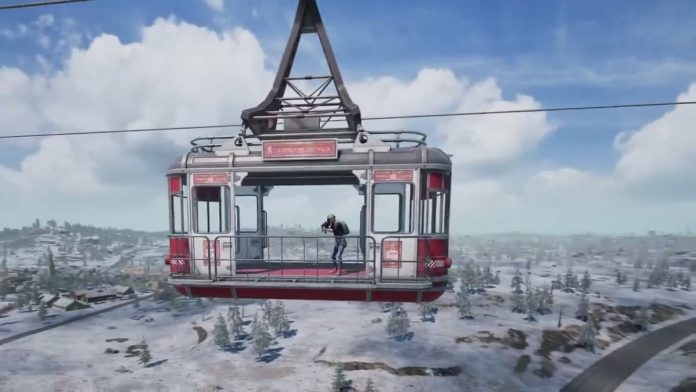 PUBG: Battlegrounds is getting a new update that adds cable cars, fuel pumps and we can't wait to try it.
We're not the world's biggest PUBG players, we'll admit, though we do regularly have the urge to shake our fist at this now free-to-play battle royale's title. Player Unknown's Battle Grounds: Battlegrounds? But update 21.1, which arrives on PC next week and console a little later, sounds like a lot of fun and could tempt us back.
It tweaks the game's Vikendi map, amongst other fixes, and lets you clamber into a cable car to get the drop on your opponents. We've got fond memories of playing 007: Nightfire and blasting our multiplayer enemies from above so the prospect of doing the same once again makes us grin.
As for the fuel pumps? Yes, you can use them to refuel vehicles but they also explode. In our heads we're already lurking just out of sight, ready to snipe a pump and incinerate the hapless vehicle owner. Sorry, was that your car? I hope you were insured.
The patch will introduce other changes. You can find the full change list here but, fuel pumps and cable cars aside, here are some of the more notable ones. Some apply to the Vikendi map, others apply to the whole game.
You can open object with crowbars
The snowmobile vehicle is back
The train is now 30% quieter
Various vehicle health and speeds have been tweaked
Sprinting with a weapon now looks more natural
PUBG's servers will go down on the following times and when they come back up the update will have been applied.
PC

PST: December 5, 4:30 PM – December 6, 12:30 AM
CET: December 6, 1:30 AM – 9:30 AM
KST: December 6, 9:30 AM – 5:30 PM

Console

PST: December 14, 8 PM – December 15, 4 AM
CET: December 15, 5 AM – 1 PM
KST: December 15, 1 PM – 9 PM