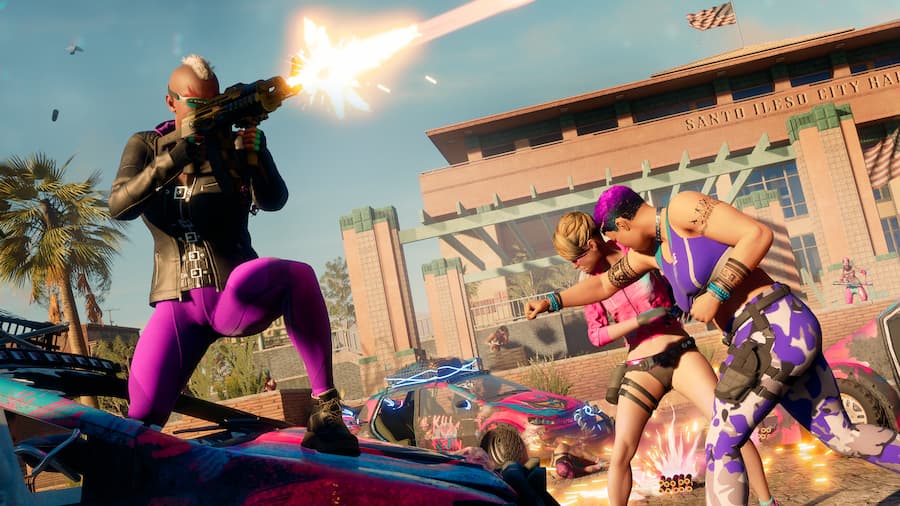 Saints Row is getting a massive update which Volition and Deep Silver now doubt hope will revitalise interest in the game.
That's not to say the Saints Row reboot is absymal, it's still a lot of fun. In our review we awarded it a 7 out of 10, calling it "ridiculously enjoyable", though we were surprised how optional crime seemed to be. But this open-world action game hasn't been the smash its parent publisher, Embracer Group, was hoping for and this update could breathe new life into it.
The update will feature over 200 fixes and while Volition hasn't release the patch notes, they've tweeted out some of the changes. One includes adding more pedestrians, which we're certainly looking forward to. Saints Row's streets aren't as empty as Agents of Mayhem's but it still feels a little sparse.
Other changes, according to Volition's tweet, include:
Better co-op performance
Better combat
Support for PS5 DualSense haptic triggers
Seven new garages
A new voice pitch slider
UI improvements
There's no date for the Saints Row update, though Volition has suggested it'll be arriving this November. We say "suggested" because the developer has submitted it but it's still possible it could be rejected by Sony or Microsoft. And if this doesn't work? Our money's on Johnny Gat coming back.