You know what one of the worst things about owning an Xbox is? You can't play Zelda games on it.
While you'll never be able to play an actual Legend of Zelda game on your Xbox, however, there are plenty of games similar to the series available on it.
We've put together a list of the best Zelda games currently available on Xbox One and Xbox Series X/S. These games will all let you explore worlds, combat dangerous creatures, bravely explore dungeons, and of course, solve puzzles along the way. They may not all look like a Zelda game, and some may have elements that you wouldn't normally associate with the series, but chances are you'll love them if you're a fan of Link's adventures.
Want to support GameSpew? If you decide to buy any of the games on this list, please consider using our Amazon affiliate links, included below each entry. It won't cost you anything extra, but we'll get a small slice of the purchase.
1. Evoland: Legendary Edition
We'd be remiss not to put Evoland on a list of best games like Zelda: its whole point of existing is to ape the Zelda franchise, after all. It's not so much a spoof, but it does take the tried-and-tested tropes of old-school Zelda games and runs with them. It's a little derivative at times, sure, but what you're left with is a wonderfully fun, tongue-in-cheek adventure game that's a must for any Zelda fan.
Read our full review of Evoland
2. Darksiders: Warmastered Edition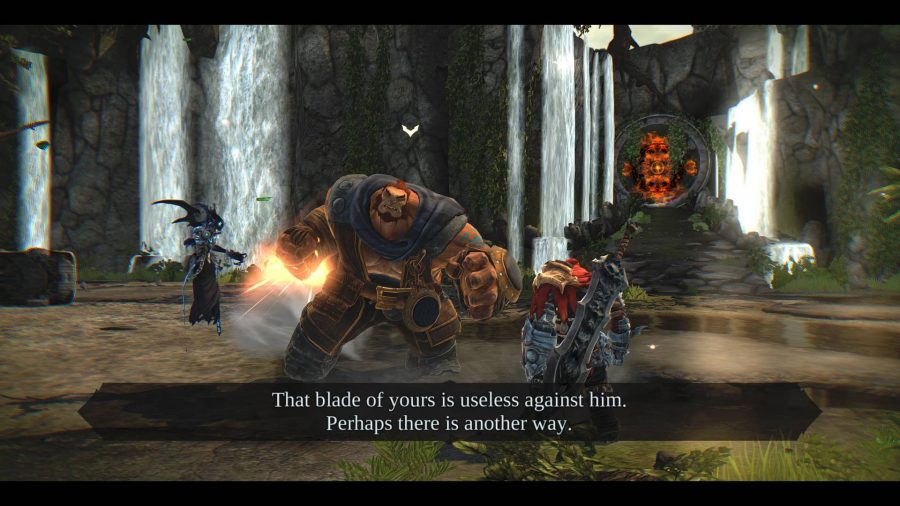 This might seem like an odd choice, being rather more heavy and serious than your typical Zelda game. But in terms of gameplay mechanics, Darksiders: Warmastered Edition is one of the best games like Zelda on Xbox there is. It fuses Zelda-style dungeons with God of War-like combat, making a combination that's challenging yet irresistible. Whether you're navigating the environment or taking down foes in intuitive ways, there's plenty of fun to be had here.
Read our full review of Darksiders: Warmastered Edition
3. Ittle Dew 2
Don't let Ittle Dew 2's art style put you off. It may look rather childlike, but underneath that cartoonish veneer is a challenging Zelda-like adventure filled with puzzles and tricky bosses. It's essentially as if someone redesigned A Link to the Past, but in Microsoft Paint. And somehow, it works beautifully.
Read our full review of Ittle Dew 2
4. Okami HD
If Link was a wild animal instead of a boy, we imagine Okami is exactly what the Legend of Zelda series would have turned out like. This epic adventure is considered one of the best of the genre on its own merits, but those looking for something akin to Zelda on Xbox are not going to be disappointed. It's beautiful, it's epic, and it's filled with plenty of adventure and puzzles. With deep and challenging combat and a rewarding upgrade system, it has plenty of its own merits, too.
Read our full review of Okami HD
5. Oceanhorn – Monster of Uncharted Seas
There are plenty of similarities to be drawn between Oceanhorn and The Legend of Zelda series. Even its protagonist could be mistaken for Link, except one who's clad in blue instead of green. So much so that it could be accused of being a copycat: heck, even its head-up display looks awfully remiss of Ocarina of Time. Regardless, there's no denying that this charming 3D adventure will be loved by many looking for a game like Zelda on Xbox. It might not quite live up to Nintendo's epic franchise, but we'll take it.
Read our full review of Oceanhorn
6. Moonlighter
If Link ran a shop in his spare time, that's what Moonlighter would be. It's quite a far cry from other games like Zelda, but we still think it will resonate with fans of Nintendo's franchise for a number of reasons. In Moonlighter, you spend your nights out battling your way through dungeons, collecting items and relics. By day, you sell what you've collected in your shop. Its dungeon design is very familiar to what we've experienced before in Zelda games, with a range of tools that anyone familiar with Link will feel right at home with.
Read our full review of Moonlighter
7. Kamiko
Kamiko is only a very short adventure, but games like Zelda on Xbox don't get more obvious than this. Its colourful pixel visuals will instantly transport you back to the days of the NES, and its blend of combat and puzzle solving will fill a nostalgic hole in your heart. It'll all be over in a few hours, which is the downside of Kamiko, but it's cheap, it's fun, and it'll keep you engaged from start to finish. What more could you want, really?