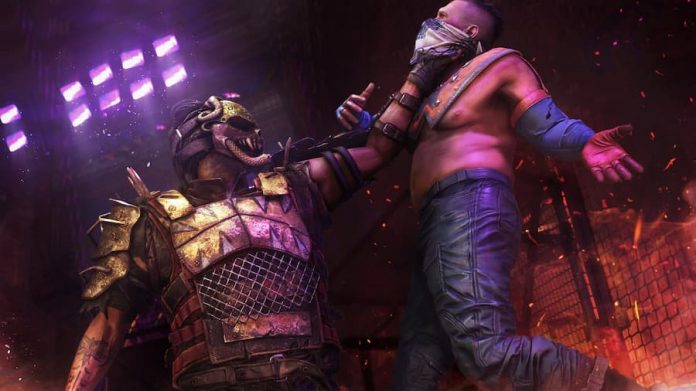 Are you ready to rumble? Bloody Ties, Dying Light 2's first story DLC, invites you to Carnage Hall.
Yes, that's a play on Carnegie Hall and our brains keep turning it into the latter, which has caused us no end of confusion. This chunk of Dying Light 2 DLC takes place in the aforementioned murderdome and will see you participating in an gladiator-style competition.
Sound familiar? It should – several games have received tower or arena expansions and now this zombie parkour game is following suit. Yes, there's going to be a story of sorts but it seems as if most of the game will have you pummelling foes into a pulp.
That's no bad thing, especially if you want a challenge and we are definitely digging the over-the-top Wrestlemania aesthetic. And, as the trailer reveals, not all the action will take place in the arena. There's also room for a little parkour, though you might want to bring fire-proof pants.
Bloody Ties will launch this November 10th, arriving across all platforms. It was originally scheduled for a September release, then an October one. Unless something goes horribly, horribly wrong, Thursday will be the day you can finally get your hands on it.
The one catch, assuming the content's not absolutely awful, is that it's paid DLC. Developer Techland has handed out plenty of free DLC but this is the first of two confirmed story expansions. Those who purchased Dying Light 2's Ultimate Edition will get two story expansion as part of that purchase.
As for the rest of us, it'll cost £7.99/$9.99 and, while its out November 10th, you can pre-purchase it now. You will need the full version of Dying Light 2 which, if you've yet to pick it up, is on PC, PlayStation 4, PlayStation 5, Xbox One and Xbox Series X|S.