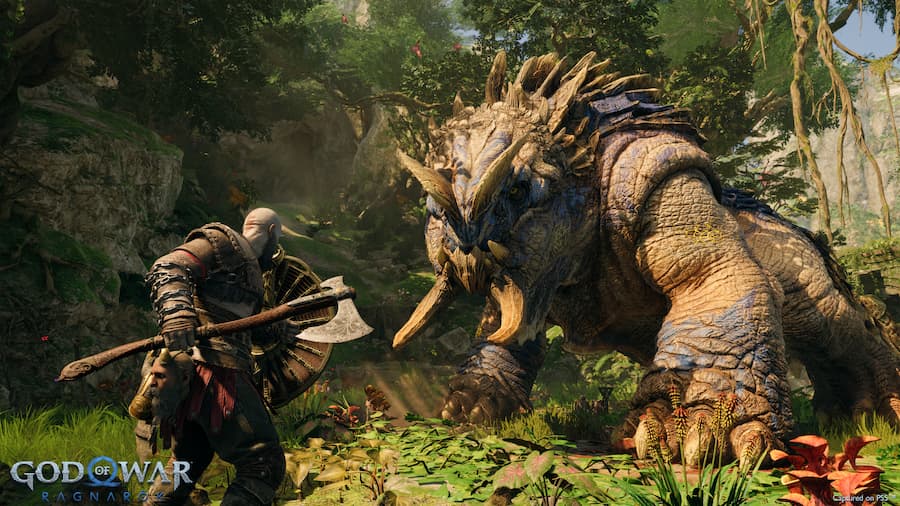 So, you're just starting God of War Ragnarok. You're in for a good time, that's for sure. But how much so might depend on the difficulty you choose.
When you start God of War Ragnarok you'll be asked to choose a difficulty that's right for you. There are five difficulty options on offer, and while they mainly determine how challenging the combat is, they do also tweak other aspects of the game too, such as how long it takes for companions to offer you solutions to puzzles. So, which difficulty is the right one for you?
If you're new to action games, or are simply playing God of War Ragnarok for its Story, you might want to select Give Me Story or Give Me Grace. On these difficulties the combat is toned down quite a bit, giving you a fighting chance. Enemies will be less aggressive and won't inflict as much damage on you. When you encounter puzzles, your companions will be quick to offer solutions, too.
Most players, however, should probably jump into God of War Ragnarok on Give Me Balance difficulty. As its name suggests, this offers a balanced experience where combat is tense and challenging but not frustratingly so. To survive on this difficulty you'll need to have a good grasp of the combat mechanics, and also improve your gear where possible. It might even require you to engage in side-content to make your character stronger than what's possible just by doing the main story.
That leaves Give Me No Mercy and Give Me God of War: both of these difficulties should only really be considered by those seeking a serious challenge. Enemies are genuinely tough on these difficulties, and bosses in particular will give you trouble. You'll want the best gear to survive, as well as finely honed combat skills and effective strategies.
It's important to note, though, that the difficulty can be changed at any time while playing. There also aren't any difficulty related trophies. So, whichever difficulty you choose, if you find the game too easy or too hard you can adjust accordingly. The only exception is Give Me God of War difficulty: this can only be selected when starting a new game, and if you turn the difficulty down mid-game you can't select it again.
Need more help with God of War Ragnarok? Click here for more guides