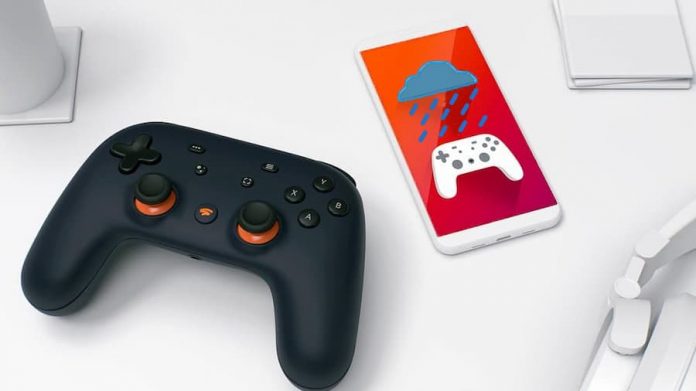 Google Stadia shuts down this week but you'll be able to use your Stadia joypad as a general Bluetooth controller.
As was announced last September, Stadia, Google's game streaming service, which launched in November 2019, is closing. And, at the time of writing, it's two days away from shut down. The service ends this Wednesday, the 18th of January though by now, Google should have refunded your purchases.
Rather than just pulling the plug, Google has done the right thing by consumers. Pro subscribers haven't had their subscriptions refunded, but Google did stop taking payments and are letting them keep their subscription benefits right up until the end.
So if you did buy a Stadia console (you could also stream via other devices) or game and you've not had a refund, you might want to get in touch with Google/Stadia pretty sharpish. And then, just chuck your Stadia console in the bin, right?
Not quite. It's possible that some enterprising soul will hack Stadia and turn into some kind of general streaming device so for that reason alone it could be worth hanging onto. That said, the "console" itself is really a glorified dongle so don't expect it to become some emulation powerhouse.
But, more importantly, the Stadia team have announced a new controller tool is arriving this week. The tool will allow Stadia owners to unlock their controllers, turning them into regular Bluetooth controllers.
In other words, you should be able to use your Stadia controller with the PC, Nintendo Switch and Xbox. That's not absolutely confirmed but that's been the case with previous third party Bluetooth controllers. As for the PlayStation 4 and 5? Non-approved controllers tend not to work with those consoles.
So, pour one out and maybe have a go with the system's last official game. Streaming gaming may not be dead, but it's all over for Google Stadia. Hey, at least it lasted longer than Babylon's Fall.