Xbox Game Pass. We couldn't be without it now, right?
For a relatively small monthly fee, it grants us access to hundreds of games. New and old. Good and excellent. Indie and AAA. Essentially, no matter what type of game you want to play, there'll be something to scratch your itch on Game Pass. It really is one of the best things to come out of modern console gaming.
We've covered the best multiplayer and co-op games on Xbox Game Pass before, but what if you're looking for something to play by yourself? Never fear; Xbox Game Pass has lots of excellent single-player games, and we're here to round up the best of them.
Whether you enjoy playing adventure games, puzzle games, platform games,  roguelikes or RPGs, Game Pass will have something for you. Read on to see our picks of the best single-player games on Xbox Game Pass.
Buy Xbox Game Pass Ultimate cheap from CD Keys
1. Pentiment
You probably haven't played anything quite like Pentiment before. From Obsidian Games, this single-player adventure takes place in a living illustrated world inspired by 16th century art. Players take on the role of Andreas, an artist who quickly finds himself embroiled in a plot thick with murder, intrigue, betrayal and scandal.
As you play through Pentiment, you'll shape your character by the choices and decisions you make. You'll also impact the world around you by influencing political and religious changes – and with a story that spans decades, you'll see those changes come to fruition as you play. With a slow, thoughtful pace, Pentiment isn't going to be for everyone. But if you have the time to put into it and like the idea of getting fully immersed in a thought-provoking story, you'll find it to be one of the best single-player games on Xbox Game Pass.
2. Deathloop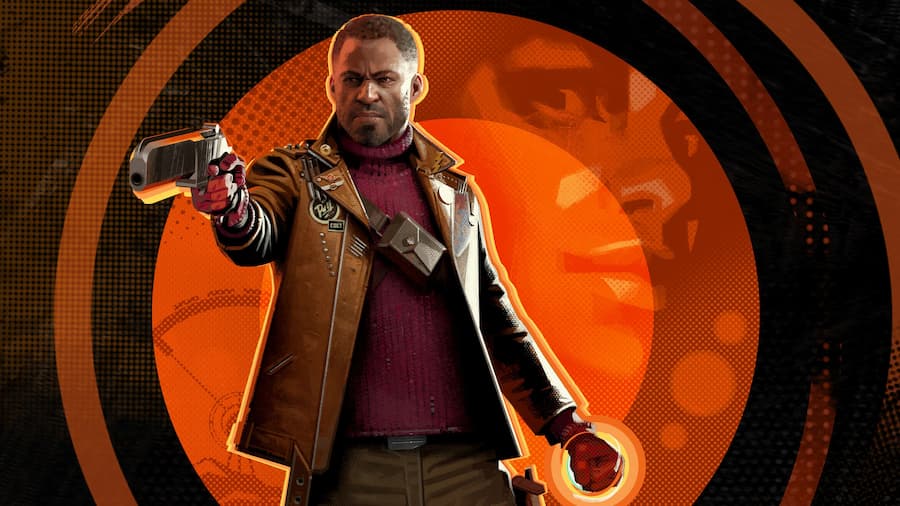 Slick and stylish, we couldn't get enough of Deathloop when it first released back in 2021. It was a PlayStation exclusive for its first year, but it's now made its way to Xbox – and since it's from Bethesda, that means it's firmly placed on Game Pass. If you're yet to experience Deathloop, now's the time.
You take on the role of Colt who wakes up, Groundhog Day-style, stuck in a timeloop. Every time he dies, he wakes up in the same spot, on a beach on the mysterious Blackreef Island. His goal? To break the time loop and return to normality. But to do that, he's going to have to take down eight targets. Succeeding at Deathloop means planning your time and actions carefully: everything you do has a purpose, and if you want to succeed, you'll need to be a master of stealth and action.
3. Bugsnax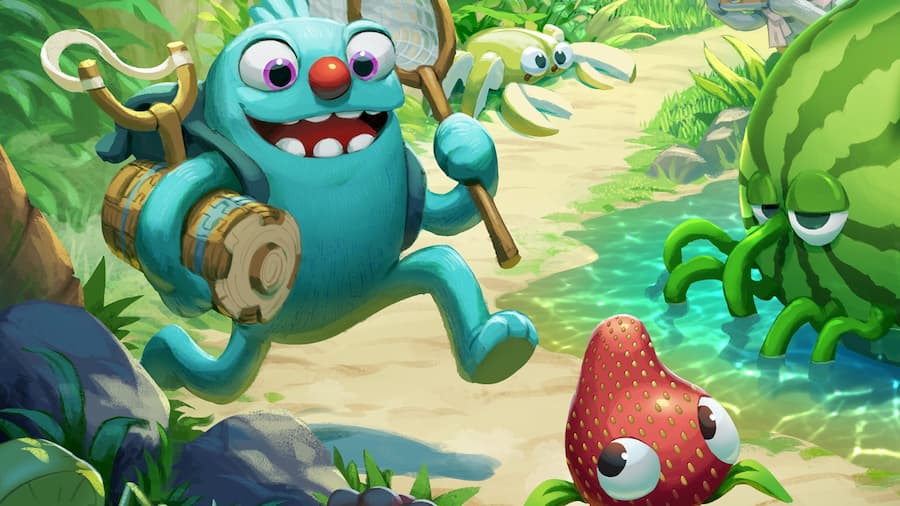 A truly adorable game, Bugsnax is about exploring a mysterious island filled with the titular creatures. Part bug, part snack, they're a delicious delicacy to the locales of the island, but rather than eat them, you've been sent to study them. That means capturing them – and that's easier said than done. Capturing a bugsnax means learning its quirks, and using a variety of tools. They're tricky little beasties.
Taking around 10 hours to complete the story, there's plenty to see and do in Bugsnax's cute and colourful world. Its story is surprisingly touching, too, with subplots about dealing with anxiety, depression and other real-world issues. For all its charm and its lovely, fuzzy characters, Bugsnax is one of the best single-player games you can jump into on Xbox Game Pass.
4. The Gunk
The Gunk took us by surprise when it released in December 2021. Not that we didn't expect it to be good; from the same developer that brought us Steamworld Dig, we expected great things. We just didn't expect it to be quite so good. The first 3D game from Image & Form, The Gunk nails adventuring, set in a world that simply begs to be explored.
You take on the role of Rani, and along with your friend Becks, you land on a mysterious planet, filled with a strange type of gunk. Being on a weird planet is nothing new – travelling the galaxy is what the pair of you do. But this planet is different. There's something odd about the gunk, and Rani is compelled to explore. Thus begins a journey across the planet's gorgeous landscapes, uncovering a long-lost history and some very dark secrets lurking in the planets' depths. It's a story that will keep you captivated, but The Gunk's satisfying gameplay is what makes it so worthwhile. This is undoubtedly one of the best single player games currently available on Xbox Game Pass. We just love it.
5. Disney Dreamlight Valley
Here's the perfect single-player game on Xbox Game Pass for those who like to take things easy. Disney Dreamlight Valley is technically in early access – with its full release expected later this year – but it's a fully-formed sandbox adventure that any Disney fan will be wise to jump into. Create your character and start taking control of Dreamlight Valley – a tranquil place where Disney characters live together that has recently fell into disarray.
You'll need to bring characters back, build them homes, help them recover memories and complete various quests for them. All the while customising your Valley however you see fit, customising your character, gathering materials, farming crops and more. It's the perfect way to spend a relaxing day.
Read our review of Disney Dreamlight Valley
6. DOOM Eternal
Perhaps slow and relaxing isn't your pace. May we suggest DOOM Eternal? One of the best first-person shooters of recent years, they dont' come much more fast-paced and action-packed than this. Make your way through the depths of hell, shooting the faces of an array of deadly demons as you go. It's exhilarating.
If single-player action games are your jam, don't waste another minute before jumping into DOOM Eternal on Xbox Game Pass. You won't be able to take your eyeballs away from the screen, and your blood will be pumping from start to finish. Don't believe us? Give our review a read at the link below to see why we scored this a phenomenal 10/10.
Read our review of DOOM Eternal
7. Psychonauts 2
We just couldn't have a list of the best single-player games on Xbox Game Pass without including Psychonauts 2, could we? This first-party game from Xbox Studios is one of the best single-player adventure games in recent years. A follow-up to the original Psychonauts which released way back in 2005, Psychonauts 2 puts you back in the shoes of Raz, who's now an intern at the Psychonauts agency. As a Psychonaut, you'll be tasked with jumping into people's heads, exploring their consciousness, and traversing some truly incredible environments in the process.
It's perhaps just how colourful and vibrant Psychonauts 2 is that sets it apart. Each of its worlds is completely different from the last, packed with unique challenges and adventures for Raz to take part in. Maybe you're making your way through a circus in the forest, set up by your weird and wonderful family. Or maybe you're jumping through a music festival, where you'll find a stellar performance from none other than Jack Black. With a wonderful story, gorgeous world design and characters you can't help but love, Psychonauts 2 is well worth a visit if you're looking for an excellent single-player game.
Read our review of Psychonauts 2
8. Star Wars Jedi: Fallen Order
You'll need Xbox Game Pass Ultimate to play Star Wars Jedi: Fallen Order, since this is a title included in EA Play. But if you do, it's without a doubt one of the best single player games on Game Pass, particularly if you're a Star Wars fan. And even if you're not, we still think it makes an excellent adventure game.
Star Wars Jedi: Fallen Order puts you in the shoes of Cal Kestis. He's a brand new character to the Star Wars universe, and his story takes place somewhere between the events of Episode III: Revenge of the Sith and Episode IV: A New Hope. It's a time where Jedi are hunted down and killed by armies led by Darth Vader. And so, as a young Jedi, Cal is in danger. But he's got to use his abilities to protect himself – and to preserve the Jedi order.
Your time with Star Wars Jedi: Fallen Order will be spent navigating stunning locations, solving puzzles in order to proceed, and meeting interesting characters. There's, of course, a fair share of tense battles (yes, you get to wield a lightsaber!) and numerous breath-taking setpieces. It's a stunning adventure game, and if you have a Game Pass Ultimate subscription, be sure you experience it.
Read our review of Star Wars Jedi: Fallen Order
9. New Super Lucky's Tale
If you're a fan of 3D platformers, they don't come much better than New Super Lucky's Tale. Developed by Playful Studios, this originally started out life as a VR-only game by the name of Lucky's Tale. It came to consoles as Super Lucky's Tale and, later, was revamped and re-released as New Super Lucky's Tale. Confusing? A little. But all you need to know is that this is a very good game, and for platforming fans, it's one of the best single-player games on Xbox Game Pass. (And if you like it, its predecessor Super Lucky's Tale is also on Game Pass.)
You take on the role of the titular Lucky, an oh-so-cute fox tasked with helping his sister protect the Book of Ages from the evil Jinx, a cat intent on using the book for evil. In order to protect it, Lucky needs to visit several worlds, each with its own missions and challenges to beat. Some levels are 2.5D side-scrolling; others are open 3D worlds to explore. And in between you'll find puzzles to complete, various outfits to collect, and coins to pick up. There's a lot to do, and the variety of activities means you'll not get bored in a hurry. It all looks wonderful too – we can't get enough of it.
Read our review of New Super Lucky's Tale
10. Yakuza: Like a Dragon
The latest in the Yakuza series is a bit of a departure. Kazuma Kiryu isn't the star for one, and the game doesn't feature the real-time combat. Instead, Yakuza: Like a Dragon plays out like a JRPG, with its star, Ichiban Kasuga, working with a party of companions to beat down his adversaries in turn-based combat.
Don't let that put you off Yakuza: Like a Dragon, however; it's still a Yakuza game through and through. Set in Yokohama, there's a brilliant story to be unravelled here, full of twists and turns. While it's turn-based, the combat is still fast-paced and very enjoyable, too. And as ever, there are a wealth of side activities to take part in, from racing go-karts to playing retro games in arcades.
Having a new protagonist gives Yakuza: Like a Dragon the added benefit of being more accessible to newcomers as well. If you've not played any of the seven games that come before it, you'll be able to jump right in without feeling like you're at a loss. In fact, the only complaint we can raise with the game is that it has one or two troublesome difficulty spikes.