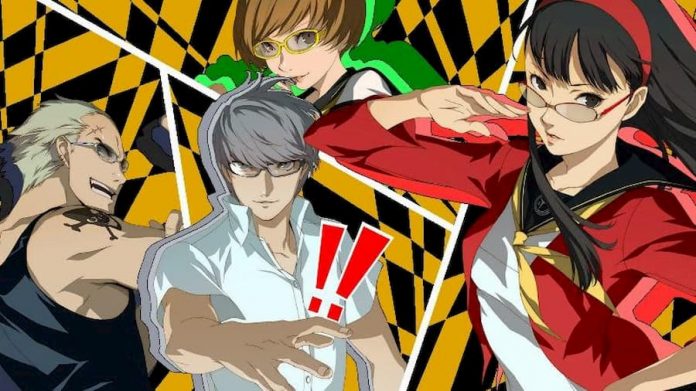 Thanks to Xbox Game Pass, you can play some of the best JRPGs without spending any additional money if you're a subscriber.
While Xbox hasn't been the best format for JRPGs in the past, Microsoft has been keen to strike deals with the likes of Square Enix and SEGA recently to bring more of them to Xbox consoles. Even better, most of them have launched straight into Xbox Game Pass, too. So, if you're a subscriber, you not only get to play them without spending any additional money, but you also without having to wait. But what are the best JRPGs on Xbox Game Pass?
Hopefully we can help you with that. We've put together a short list of the best JRPGs currently available via Xbox Game Pass. All of these are great JRPGs that will keep you entertained for tens of hours, and there's quite a bit of variety to them. So, whether you want to roam realistic-looking streets while beating down thugs, or traverse colourful, fantastical lands, saving the world from evil, Xbox Game Pass has you covered.
If you need to top up your Xbox Game Pass subscription to play these, please consider doing so via our affiliate link below. On top of scoring yourself a discount, you'll be supporting GameSpew with a slice of the purchase.
1. Yakuza: Like a Dragon
Forget everything you know about the Yakuza series – Yakuza: Like a Dragon is very much its own beast.
Kiryu is out, replaced with the equally charismatic Ichiban. And while he's more than a capable fighter, his love for the Dragon Quest series has clearly affected his brain. It means that battles in Yakuza: Like a Dragon play out in a turn-based fashion, and enemies sometimes take on more fantastical appearances. Also, like most JRPG heroes, Ichiban doesn't fight alone. He gains numerous companions on his adventure, and their jobs determine their costumes and abilities.
While the story is typical of a Yakuza game, filled with a myriad of twists and turns, the gameplay of Yakuza: Like a Dragon is JRPG through and through. Even better, they're both brilliant, making Yakuza: Like a Dragon easily one of the best JRPGs on Xbox Game Pass.
Read our review of Yakuza: Like a Dragon
2. Octopath Traveler
Originally released on Switch before making its way to PC and now Xbox, Octopath Traveler is Square Enix's first game to make use of its HD-2D art style. Needless to say, it looks very nice indeed, while also drawing out a sense of nostalgia.
As its name suggests, Octopath Traveler allows players to familiarise themselves with eight protagonists, leading them through the dangerous world of Orsterra. You're largely free to choose which characters you take control of, making your adventure somewhat unique. Each character has their own goal, however, though some will join up with others to make achieving them easier.
With a turn-based battle system that's reminiscent of the classics but with its own twists, Octopath Traveler is a game that JRPG fans will absolutely adore. And it's sizable, too; you won't be completing it in a weekend, that's for sure. So, if you're after the best JRPGs on Xbox Game Pass, make sure you give this a go.
3. Monster Hunter Rise
Monster Hunter Rise rules. Its gorgeous visuals are a nice touch since the series has been stranded on less powerful hardware until recently, but the real treat is the game's approach to different environments. Whether you're on a volcano or in a luscious jungle, each place feels lived in and real. Stumbling onto two giant monsters duking it out, throwing yourself into the fray is as exhilarating as games can get. One of the best JRPGs on Xbox Game Pass, it's rewarding even if you fail to vanquish your hunt.
Toss in Monster Hunter's trademark combat and hunting mechanics and you've got one of the best entries in the series. Make sure you bring your friends along for the ride, though; hunting those giant beasts won't be too easy on your own.
Read our review of Monster Hunter Rise
4. Persona 4 Golden
It's safe to say that the Persona series has cemented itself in the annuls of gaming history as featuring some of the most-loved JRPGs of all time. And, despite launching originally on PS2 way back in 2008, Persona 4 Golden has finally arrived on modern machines – including Xbox and Xbox Game Pass. If you've missed out on this classic so far, now's the time to dive in.
Don't let the fact it's 15 years old put you off, either: Persona 4 Golden still looks and plays wonderfully. Your time with the game will be split between a simulation of a teenage boy's life, and the mysterious 'TV World', where you'll adventure through dungeons filled with Shadows waiting to be fought. With an unforgettable story and characters you'll fall in love with, it really is one of the best JRPGs on Xbox Game Pass.
Read more about Persona 4 Golden
5. Dragon Quest Builders 2
The Dragon Quest series is one of the most well-known and loved JRPG series out there, but Dragon Quest Builders 2 does things a little different. You see, this blends RPG action with building: imagine Minecraft, but with much more story and adventure. Along with playing your way through a story, you'll be in charge of reviving a ruined world, rebuilding it brick by brick.
There's a lot to love here, and whether you're a fan of the original Dragon Quest series or unfamiliar with it, it's well worth jumping into. It also doesn't matter if you've not played the first Dragon Quest Builders: this is a completely standalone experience with a new story and characters.