Let's rank every game from Annapurna Interactive, we said. That'll be nice and easy, we said.
It turns out that ranking every game from Annapurna Interactive is absolutely impossible, because this studio has put out excellent game after excellent game. Pray tell, just how are we supposed to pit something like What Remains of Edith Finch against Neon White? And so we scrapped that idea. We've decided to list the 10 best games from Annapurna Interactive instead. And narrowing those down has been tricky enough.
While many of Annapurna's games fall into the interactive storytelling genre, many others experiment with other genres, too. Maquette and Gorogoa are all about puzzle-solving, while Solar Ash and The Pathless have exploration at their heart. And so, there's no fair and just way to pick out the best. We've simply gone with our heart. You might disagree with us. You probably will disagree with us. That's fine. As long as we agree on one thing: there really are no bad games published by Annapurna.
We'll update this list in due course, as Annapurna currently has no less than nine in-development games still to come out. You can see its entire catalogue here. But onto business: here are the 10 best games published by Annapurna Interactive.
1. What Remains of Edith Finch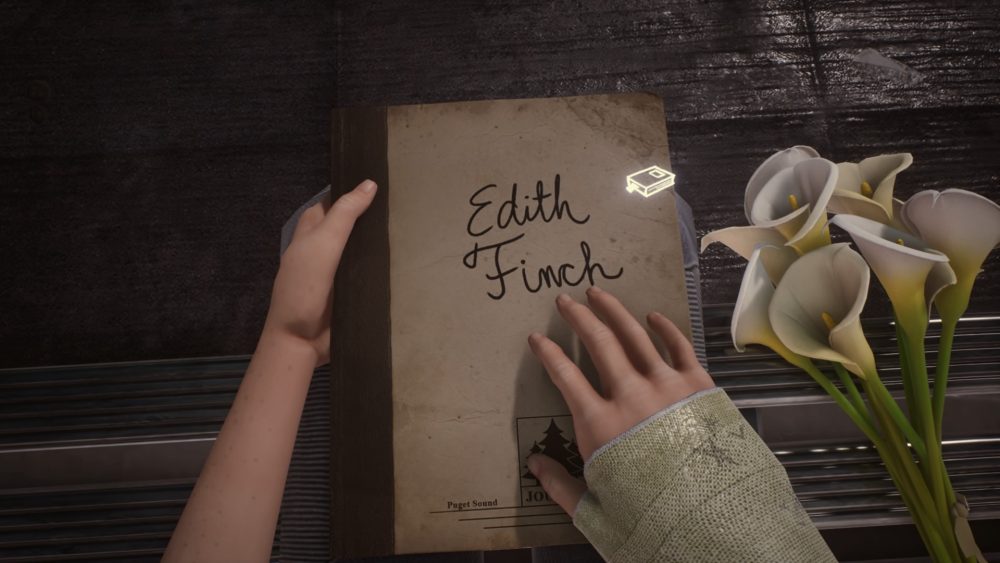 Available on PlayStation, Xbox, Switch, PC and mobile
Perhaps we're a little biased. After all, we've featured What Remains of Edith Finch in so many 'best of' games now that it's just natural for us to stick it in the top spot of this list of the best  games published by Annapurna Interactive. But can you blame us? Six years on, this remains a masterpiece that we simply can't stop thinking about. Exploring the Finch family household never gets old, and we only wish we could do it in real life. Sort-of, anyway. Some of it seems really unsafe.
Read our review of What Remains of Edith Finch
2. Last Stop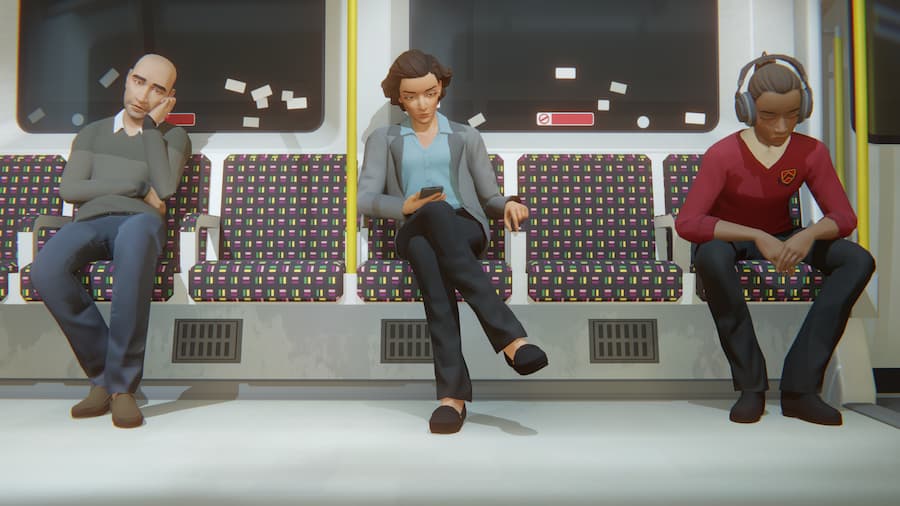 Available on PlayStation, Xbox, Switch and PC
Last Stop was a 10/10 game for us. Its story, seemingly a mundane tale of three Londoners going about their separate lives, instantly struck a chord with us thanks to how grounded and realistic it was. We instantly cared for its characters – but then it absolutely threw us for a loop by getting Star Wars-level sci-fi by the final chapter. Talk about a bait and switch. But we loved it. It's quite a passive experience, but Last Stop's story truly is excellent.
3. Stray
Our main complaint about Stray was that there just wasn't enough of it – which is a sign of a very good game indeed. Stray puts you in control of a cat in a futuristic cyberpunk world inhabited by robots. There are puzzles to solve and areas to explore, but it's the atmosphere of Stray that really sets it apart. And the fact that you get to play as a cat. More of that, please.
4. Neon White
PlayStation, Switch and PC
Neon White is rather unlike the other titles on this list of the best games published by Annapurna Interactive. Annapurna is typically known for story-driven games. And while Neon White does have story elements, its focus is on fast-paced first-person action platforming. This is a speedrunner's dream, challenging players to complete courses against the clock, clearing their path of enemies as they go. We can't get enough of it.
5. Sayonara Wild Hearts
PlayStation, Xbox, Switch, PC and mobile
The best way to describe Sayonara Wild Hearts is as an interactive music album. Sure, it's not the longest game in the world, but its striking art style and absolutely incredible soundtrack will stick with you and keep you coming back time and time again. You'll race your way through song-length levels, sometimes racing on motorcycles, other times dancing with lasers. It's an audiovisual delight, and there's nothing else quite like it.
Read our review of Sayonara Wild Hearts
Check latest prices of Sayonara Wild Hearts
6. The Artful Escape
PlayStation, Xbox, Switch and PC
Here's another musical game, but one with a very different feeling to Sayonara Wild Hearts. More story driven, The Artful Escape follows Francis Vendetti, a young musician living in the shadow of his famous folk uncle. As the game progresses, you'll find yourself going on a psychedelic journey through space and time – quite literally – as Francis develops his own music style and learns to stand on his own two feet. Not only does it have a beautiful soundtrack, but it looks fantastic too: definitely one of Annapurna Interactive's best games.
Read our review of The Artful Escape
7. Florence
Florence is a much smaller title than the others on this list of best games published by Annapurna Interactive. It begin life as a mobile game, you see, before coming to PC and Switch. It follows Florence through her early adult life, following her as she falls in love, learns to stand on her own two feet, and gets her heart broken. It's a story of young adulthood that many of us can relate to: the monotony of work life, and the heady highs and crushing lows of falling in love. It takes less than an hour to complete, but it'll stick with you forever.
8. Solar Ash
Solar Ash is another game that doesn't quite fit the usual description of a game from Annapurna Interactive. An action adventure game about traversing a surreal landscape, Solar Ash is all about swift, smooth movements. Grind along rails, glide through the air, and grapple to reach new heights. It's dizzying and electrifying to play, with plenty of scope for exploration. Its story may leave a little to be desired, but the joy of speeding around its world more than makes up for it.
9. Telling Lies
PlayStation, Xbox, Switch, PC and mobile
A FMV game from Annapurna Interactive? Why yes: Telling Lies is the second full-motion video game to come from Sam Barlow, following up from the excellent Her Story. While it might not have been as well-received as Her Story, we've still got a soft spot for Telling Lies. This thriller throws you into the role of an investigator, with a muddled web of secretly-recorded video clips to sort through. It's your job to piece together the story and figure out what's happened by searching a video database. You won't know what you're looking for to start out with, but once you get started, you'll become absorbed in the world of Telling Lies. Its absolutely stellar cast of actors help with that, too.
Read our review of Telling Lies
10. Hindsight
PlayStation, Xbox, Switch, PC and mobile
We were somewhat on the fence when we first played Hindsight. Its interactive, gameplay elements leave a little to be desired: after all, you're doing nothing other than rotating a camera around to find a clickable element within a scene. But we've played Hindsight again since our first visit, and it's the type of game that stays with us. It's not all about the gameplay: it's story here that's key. And this tale of losing a loved one, of learning to deal with grief and the many ugly, complicated ways it can manifest, is a very important one indeed. It's something we all deal with in our lives, and Hindsight doesn't hold back from letting its reality show.