Is there anything better than getting snuggled up on the sofa and losing yourself in a cosy game?
When you think of video games, chances are it might be something like an action game, first-person shooter or beat 'em up that pops into your head. But not all video games have to be lively and chaotic. Plenty of games out there exist to help us take a step back and breathe. We still want to tap buttons, but slowly. If you're looking for something a little less action-packed, we've rounded up some of the best cosy games you can play on PS4 and PS5.
By now, we all know of the never-ending relaxation on offer in cosy games such as Story of Seasons and Stardew Valley. While these titles are undeniably fantastic, they can vacuum hours out of your life before you even realise. Some days this may be ideal, yet others you may find yourself craving something short and sweet. For us, the ideal cosy game is one with a narrative lasting a few hours, neatly packaged with unique mechanics and tied together with a soothing soundtrack.
So, grab a blanket, a cuppa and your controller, and read on to see our picks of the best cosy games on PS4 and PS5.
---
More lists of gaming goodness:
---
1. Everybody's Gone to the Rapture
Everybody's Gone to the Rapture is gorgeous and eerie all at once, with its realistic world portrayed in immaculate detail. Day-to-day activities lay forgotten, with floral bedsheets left out to dry, cars discarded in the road and rose vines creeping up lattice fences as silently as you creep through the abandoned village, observing the lives left behind. Fully fleshed-out stories are communicated through disembodied voices, flowing throughout the deserted countryside.
Everybody's Gone to the Rapture allows you to unravel its mysteries at your own pace, discovering the final moments of the residents who once resided in the fictional village. Or visiting the local pub with prices that would make Wetherspoon wince.
Read our review of Everybody's Gone to the Rapture
2. Hindsight
We said the best cosy games on PS4 and PS5: we didn't necessarily mean happy ones. Hindsight is 20/20 in this 2022 release from Team Hindsight and Annapurna Interactive. As you open windows to memories found in everyday objects and rotate the camera to change the point of view, new perspectives arise.
Hindsight offers an emotional reflection on growing up, perfectly conveying the eye-opening revelation of your parents being people beyond your caregiver. Take your time as you are reminiscing through the past, selecting the objects which resonate with you the most. With pastel palette colours and cell shaded graphics, the overall art style is mesmerising and easy on the eyes as you discover each childhood anecdote.
3. We Are OFK
Following the journey of fictional indie musicians and created by non-fictional indie musicians, We Are OFK will have your foot tapping even through the dialogue. The game plays like an interactive movie, animated with gentle watercolours and matched with undemanding gameplay. Player interaction mostly comes from choosing text responses and for extra cosy vibes, you are offered the option of switching off the timed decisions, giving you longer to ponder your responses.
For us, the shining moments in We Are OFK are where the game experiments with a fusion of music videos and gameplay, diving into an arcade machine and experiencing a music video through sequences of mini games. And the ability to replay these music videos upon completion of each chapter adds to the joy.
4. Season: A Letter to the Future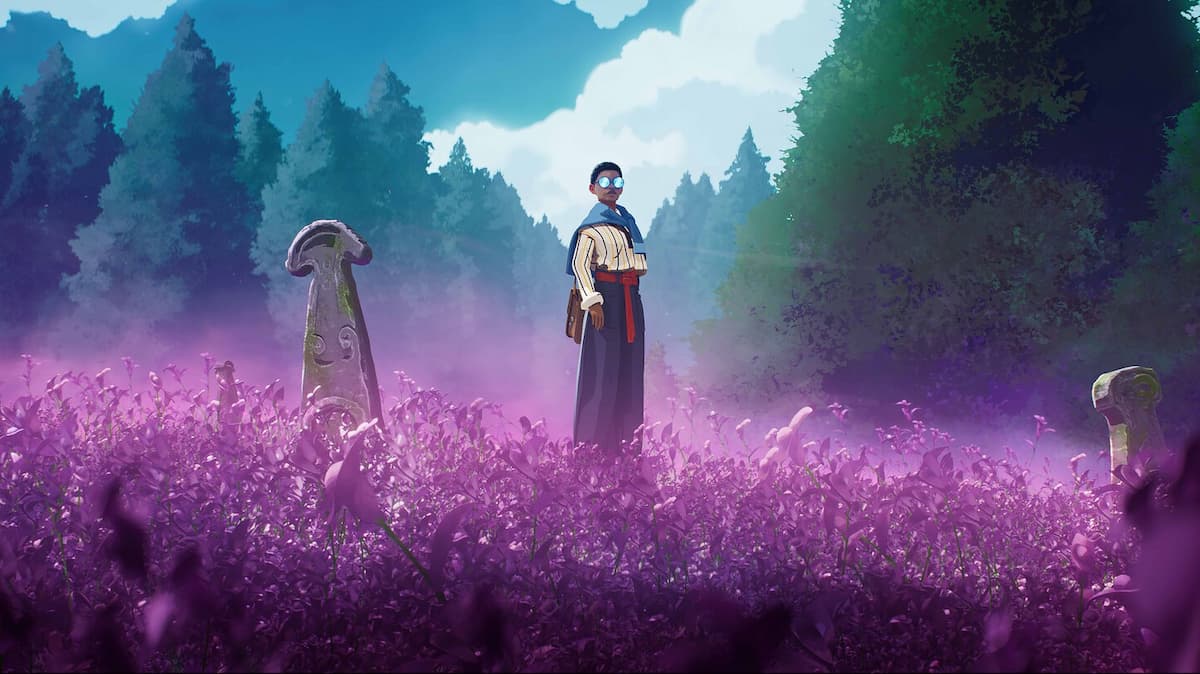 Season: A Letter to the Future is among the most peaceful of open world games. No combat, no puzzles, no side quests. Just a young woman, leaving her home village for the first time and experiencing the world. As you cycle through Season's gorgeous landscapes, you collect memories in the form of souvenirs and drawings, as well as being equipped with a camera and audio recorder for you to record whatever captures your attention.
Other characters are few and far between, with each interaction having its own developed story and impact on the player. Perhaps the most standout element of Season, though, is its journal, which allows you to customise its pages with the items you have collected along the way. We could've spent hours simply decorating our journal, but that's just one of many reasons why this is one of the best cosy games you can play on PS4 and PS5.
Read our review of Season: A Letter to the Future
5. The Artful Escape
The Artful Escape goes beyond the imagination with some of the most creative abstract art concepts we've seen in a game. In the subdued shoes of Francis, you walk in the shadow of your famous uncle, a Bob Dylan-like famous folk artist who you can surely never live up to. But in an unexpected turn of events, Francis embarks on an intergalactic journey of finding himself and uncovering his own musical prowess.
The Artful Escape is a narrative-heavy game and though you are given dialogue options to choose from, none of these will affect the final jam. Traversing through the universe is done through some simple platforming, with the only obstacles being the occasional (and very forgiving) rhythm minigame. If you're a musical fan, cosy games on PS4 and PS5 don't come much better than this.
Read our review of The Artful Escape
6. Last Stop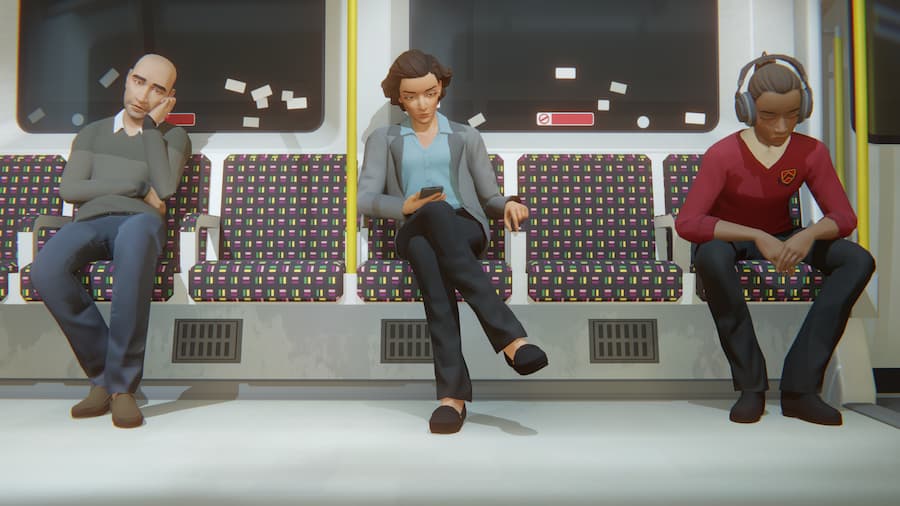 If you took the essence of edgy characters, indie music, and elements of the supernatural from Life Is Strange and placed them into a London setting, Last Stop would be the result. Divided into separate yet intertwining chapters, Last Stop follows the twisting tales of three individuals. In contrast to the streets of London, the game's visuals are bright and clean. Although player interaction can feel minimal throughout, there are some interesting choices in mechanics, such as feeding yourself cereal or playing piano.
That being said, it's the voice performances and plots which will keep you engaged as you push forward into the unknown and watch the TV-style drama unfold. An interesting storyline is delivered through well-written dialogue, with some genuinely funny moments along the way.
Read our review of The Last Stop
7. What Remains of Edith Finch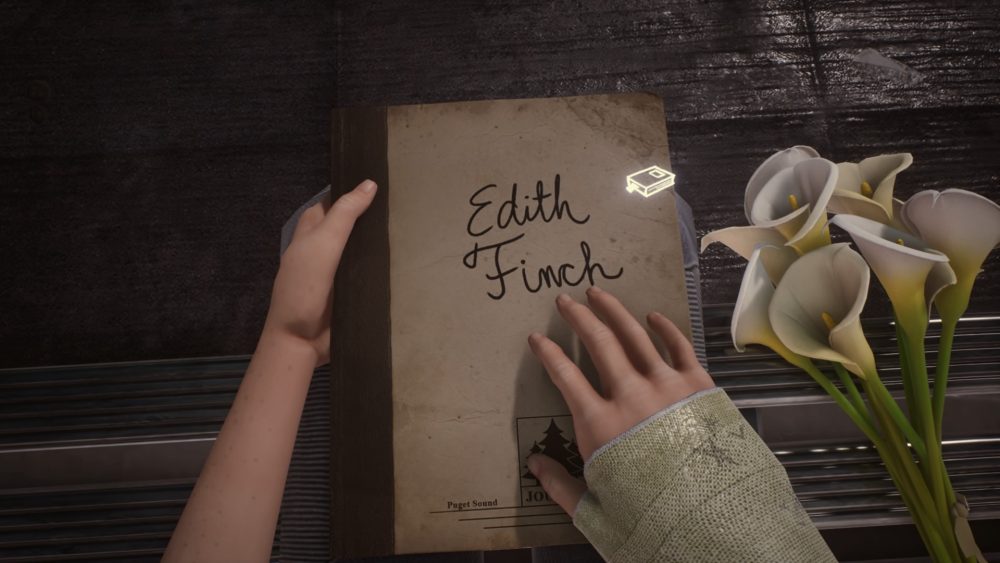 What Remains of Edith Finch is more than a game. It is an experience. Following the death of all her living relatives, the titular Edith returns to her childhood home. Planning to piece together her family's past for the sake of herself and unborn child, alongside Edith you will peer through peepholes, play through pop-up books and join a comedic pumpkin narrating a comic.
The house is as crammed with secrets as it is personality, each room having its own unique story to tell matched with equally unique pieces of gameplay. The ever-present feeling of melancholy intermingles with a sense of wonder as you fill in the blanks on the unfortunate family's family tree. There's nothing quite like it, and What Remains of Edith Finch remains to be one of the best cosy games you can pick up on PS4 and PS5.