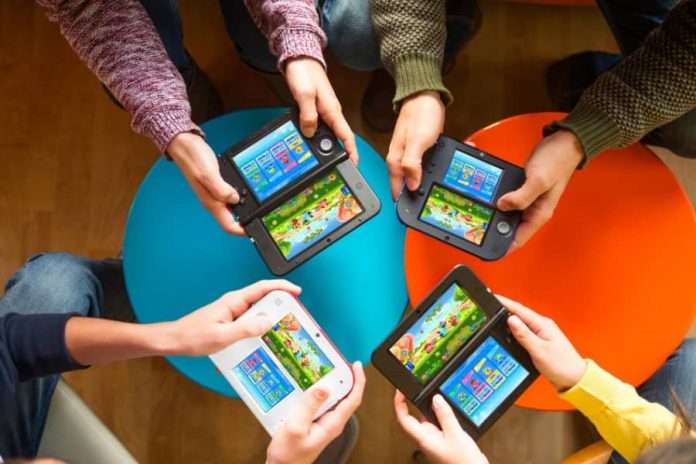 Playing games with friends is often the best way to play. And even on 3DS, there are plenty of games you can enjoy with others.
Sure, sometimes we might want to wring their necks, but most of the time, playing games with friends is a pleasant experience. Being a handheld device, the Nintendo 3DS is geared towards single-player gaming. But there are plenty of great multiplayer games on 3DS to enjoy. Mario Party and Mario Kart to name just two. But we'll get to more shortly.
Let us pass our knowledge down onto those of you who might be interested in picking up some great 3DS multiplayer games to play with your friends. Not every game on this list is exclusively multiplayer, but they all have excellent multiplayer modes to play with your friends. Here's our pick of the best.
This article was first published in 2019.
Want to support GameSpew? If you decide to buy anything from this list, please consider using our affiliate links. They're included below each entry. It won't cost you anything extra, but we'll get a small slice of the purchase. Thank you for your support!
1. Animal Crossing: New Leaf
Animal Crossing: New Leaf may be a fantastic game to play by yourself, but it's also a heck of a lot of fun to play with friends, too. There's an island you can visit that has a series of mini games you can play with your friends; there's contests to see who can catch the most fish or pop the most balloons with slingshots. You can earn money that has to be spent on the island, so you might find yourself leaving with something as cool as a new pirate's hat.
Not that the animal villagers aren't great, but playing Animal Crossing: New Leaf with another human is really fun, and it's definitely a strong contender for one of the best multiplayer games on 3DS.
Check latest prices of Animal Crossing: New Leaf
2. Super Smash Bros. 3DS
Now, Super Smash Bros. 3DS being one of the best 3DS multiplayer games is just a given. It was designed to be played with friends, and the 3DS version is no exception. Of course, it does kind of suck that both players need their own copy of the game, but should you find some fellow "smashers", it's well worth playing.
What also makes Super Smash Bros. a great 3DS multiplayer game is that there is online play for those times when your friends are unavailable or you just can't deal with your best friend's boyfriend Steve beating you as Kirby again. The dude had to have some kind of sick deal with the devil to be that good, we're tellin' ya. Either way if you're still angry at Steve, the internet is there for you.
Check latest prices of Super Smash Bros. 3DS
3. Kid Icarus Uprising
Kid Icarus Uprising is a third-person shooter that is loosely based in Greek mythology. You take control of Pit who takes on missions for Palutena, the Goddess of Light. The gameplay is fun and fast-paced and easy to pick up. There are plenty of multiplayer options here, including offline and online play.
The two different modes available are light versus dark and free-for-all, where you play with three people. There are special rewards for playing multiplayer and fun multiplayer stages like Windy Wasteland, Lava Basin and Ancient Fortress. Kid Icarus Uprising is one of few games for the 3DS that has more than two-player multiplayer so you get the opportunity to play with more friends!
Check latest prices of Kid Icarus Uprising
4. Mario Kart 7
Much like Super Smash Bros., Mario Kart 7 is one of the most obvious choices when it comes to the best multiplayer games on 3DS. There's nothing more satisfying than throwing red shells at people that you know in real life. If there's no chance of ruining a friendship, there's no real fun.
Mario Kart 7 features fantastic tracks like Coconut Mall from the Wii version of Mario Kart, and Koopa Beach from Mario Kart: Double Dash. There's plenty of customisation options and multiple different ways to play, making it one of the best 3DS multiplayer games out there.
Check latest prices of Mario Kart 7
5. Pokémon Sun and Moon
First, there was man. Man, brought forth an era of digital monsters – no wait, crap, that's Digimon. Ahem. First there was man. Man brought forth an era of creatures that would cause hundreds of thousands of children to become obsessed and hungry for adventure all striving to be the very best that no one ever was.
Every Pokémon game, as far back as we can remember, has had some of the best options for multiplayer, whether it be trading or battling. Pokémon Sun and Moon have all of those modes, as well as what's essentially a battle royale mode. There, each player pits three of their best Pokémon against each other. Pokemon Sun and Moon are definitely two of the best multiplayer games on 3DS – especially if you're a wannabe trainer.
Check latest prices of Pokémon Sun & Moon
6. Resident Evil: Revelations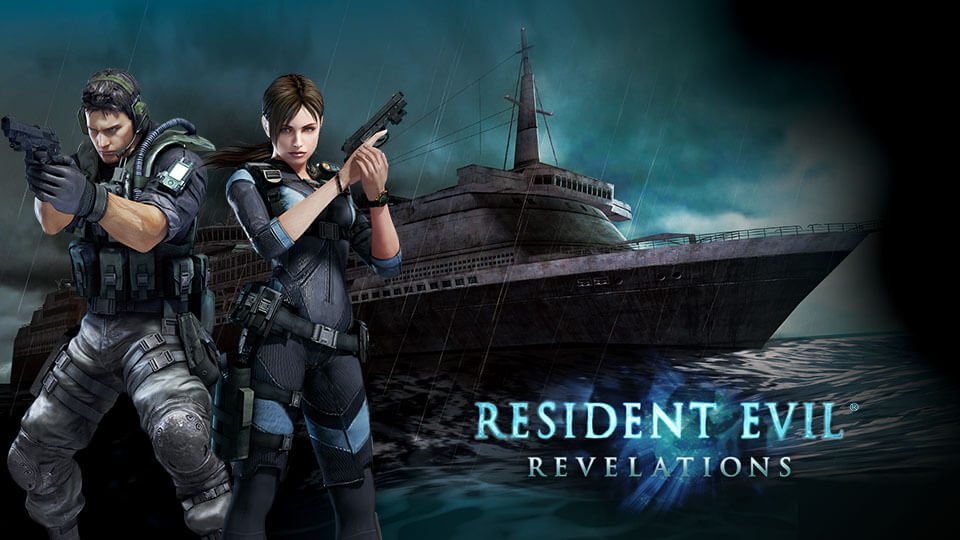 Resident Evil: Revelations is set between Resident Evil 4 and 5, after the BSAA (that's Bioterrorism Security Assessment Alliance) has been created. You play as Jill Valentine and Parker Sherawat on the search for BSAA members Chris Redfield and Jessica Sherawat at their last known location, the cruise ship Queen Zenobia.
Resident Evil: Revelations was a great addition to the 3DS. It felt a bit out of place since the 3DS has always been best known for Mario games and cutesy stuff like Animal Crossing, but this survival horror fit right in. It's still one of the best multiplayer games on 3DS – and a great way to scare the pants off you and your fellow 3DS-owning friend.
Check latest prices of Resident Evil: Revelations
7. Donkey Kong Country Returns
Donkey Kong Country Returns 3D brings the fun of the original into the 3D universe with over 70 awesome levels. It's a side-scrolling action game where the menacing Tikis have stolen Donkey and Diddy Kong's hoard of beautiful bananas. You and Diddy have to work together to get them back and save the day.
Donkey Kong Country Returns 3D features local wireless multiplayer, so you can play with friends. Annoyingly, both players need to have their own copy of the game. Each level will have players searching for the lost bananas while also finding hidden secrets along the way. Those that are completionists are sure to love looking for all of the collectibles. And it's even more fun with a friend in tow, making this one of the best multiplayer games on 3DS.
Check latest prices of Donkey Kong Country Returns
8. New Super Mario Bros. 2
New Super Mario Bros. 2 is another 2D side-scroller game where the goal is for Luigi and Mario to save Princess Peach from Bowser and his Koopalings. You know, just like pretty much every Mario game since the dawn of time. The game spans a total of nine worlds, consisting of six main worlds and three "special" worlds. There are 85 levels to explore and a lot of emphasis on coin collecting. That's a whole lot of Mario and Luigi.
The entire game can be played in multiplayer – one character as Mario and one as Luigi. Players work together to collect Star Coins hidden throughout the levels and use those coins to unlock more levels in the overworld map. There are a few different modes available to play, including Coin Rush mode where players go through three randomly chosen levels collecting as many coins as they can in each.
Check latest prices of New Super Mario Bros. 2
9. Luigi's Mansion: Dark Moon
Luigi's Mansion, one of the best games of all time on GameCube, was given a sequel for 3DS. In Dark Moon, players play as Luigi who is control of the Poltergust 5000, a vacuum cleaner used to capture ghosts. The goal is to retrieve shards of the shattered Dark Moon which can exorcise the ghosts.
Dark Moon's multiplayer option allows players to team up online via the Nintendo Network with a mode called "ScareScraper." In ScareScraper, up to four players can control multiple Luigis. Each floor of the mansion must be completed within a certain time limit before moving on to the next floor. There are four different objective types: Hunter (all ghosts on the floor must be captured), Rush (players race to find the exit to the next floor), Polterpup (players capture ghost dogs) and Surprise (all three of the previous mentioned modes are chosen randomly for the players).
Check latest prices of Luigi's Mansion: Dark Moon
10. Terraria
In Terraria, players delve deep into large caverns seeking out great adventure and even greater foes. Terraria plays a lot like Minecraft where you can build up your own base, upgrade your armour and weapons and tons more. You decide where you want to go and what you want to do. And just like the original, the 3DS version can be played with multiple friends.
The 3DS version of Terraria includes exclusive items such as the Heart Arrow, Hero's clothes, Plumber's clothes and the Zapinator gun. If you enjoy sandbox games with equal amounts of building, exploration and combat, then Terraria is a 3DS multiplayer game not to be missed.
Check latest prices of Terraria
11. Yo-Kai Watch 2: Bony Spirits & Fleshy Souls
Yo-Kai Watch 2: Bony Spirits and Yo-Kai Watch 2: Fleshy Souls are a couple of role-playing games that are sequels to the original Yo-Kai Watch. Players are given control of one of two characters who will search for Yo-Kai ("supernatural monsters"). Players are able to befriend Yo-Kai to battle alongside them.
When it comes to multiplayer, Yo-kai Watch 2 has "Blasters Mode". In this mode you team up with other players to take on the monstrous Oni Yo-kai. You can choose from four classes: fighter, ranged, tank or healer, and you must work together with friends to fight off hordes of enemies and collect as many Oni Orbs as possible. It's a fantastic 3DS multiplayer mode in an equally fantastic single-player game.
Check latest prices of Yo-kai Watch 2
12. Zelda Triforce Heroes
Zelda Triforce Heroes is a co-op adventure game where three players all control different coloured version of Link. Players work together using only the items they are given at the beginning of each level in order to continue to the next. There are different types of gameplay mechanics players can use to beat each level, including stacking on top of each other to reach high elevations, or crafting outfits that give players different abilities.
Zelda Triforce Heroes features local and online multiplayer where players can use icons to communicate with one another. There is also a competitive Coliseum mode. Players can also play the game in single player by controlling multiple characters… but where's the fun in that?
Check latest prices of Zelda Triforce Heroes
13. Rhythm Heaven Megamix
As you may have guessed, Rhythm Heaven Megamix is a rhythm game and the fourth in the Rhythm Heaven series. The game consists of multiple rhythm based mini-games that the players must all beat in sets in order to move on to the next set. It features over 100 games, including 70 taken directly from previous titles.
Multiplayer for Rhythm Heaven Megamix is limited to Challenge Trains, which are a set of specific game types with specific rules. You can play Score Goal where you must get a certain amount of points to pass; Monster Goal where the game slowly zooms out to reveal a huge monster, and if it zooms out entirely you lose; and Life Goal where every missed beat loses you a life. Despite only having one available multiplayer mode, Rhythm Heaven Megamix is still good for hours of fun with friends.
Check latest prices of Rhythm Heaven Megamix
14. Shovel Knight
Shovel Knight is a platforming adventure game with a retro aesthetic. You play as the Shovel Knight who has come to defeat the evil Enchantress and find his lost beloved. He wields a shovel blade to defeat his enemies. It's become one of the most popular indie platformer games of recent years, and along with pretty much every other format known to man, it's also available on Nintendo 3DS.
Shovel Knight has a full single-player campaign as well as a Battle Mode where you can duel up with up to three other players. This battle mode is the only multiplayer part of the game on 3DS, but it is loads of fun.
Check latest prices of Shovel Knight 3DS
15. Kirby: Planet Robobot
This Kirby title is an action platformer where you play as Kirby as he is tasked with defending planet Pop Star from an evil alien corporation. Kirby is able to use a mecha suit as armour to solve puzzles as well as fight enemies.
Planet Robobot features multiplayer mode Team Kirby Clash where you can play with up to three other players (or CPU) to take on more difficult bosses in an RPG-style mode. The best thing about Kirby: Planet Robobot? Up to four systems can play together sharing just one cartridge thanks to DS Download Play.