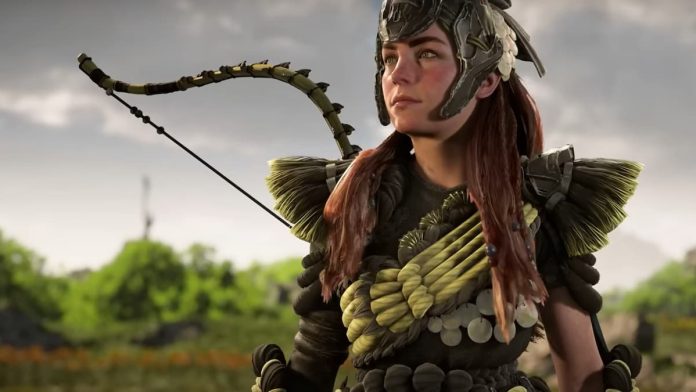 Horizon Forbidden West: Burning Shores arrives this Wednesday and, to whet your appetite, the DLC's final trailer is here.
Like Dead Island 2, which arrives two days later, Horizon Forbidden West: Burning Shores takes you to Los Angeles. In this case you'll be dealing with machines, not zombies, though there could still be a crossover – hey, it worked for Saints Row.
The trailer does feature some in-game action though it leans heavily into the story, introducing some of the characters you'll encounter. Aloy's primary companion is Seyka, a resident of post-apocalyptic L.A. Given that she seems every bit as badass as Aloy, we're hoping there's a little more than friendship there. As for the titular shores, that's a reference to the volcanic activity in and around L.A.
The trailer also features a gigantic, tentacle-waving robot, looking for all the world like a bigger nastier version of The Matrix's sentinels. This appears to be a Horus, a strain of machine which, until now, has remained inactive. If one of these has been brought back to life it would be bad news for Aloy.
As downloadable content, Horizon Forbidden West: Burning Shores requires the full version of Horizon Forbidden West, on PS5. The full game is available on PS4 and PS5 but this DLC is PS5 only. We'd also expect there to be a Horizon Forbidden West: Complete Edition released at some point.
Unlike some games, the physical version of Horizon Forbidden West hasn't dropped in price much since its February 2022 release. However, it is currently available as part of the PlayStation Plus Extra and Premium tiers.
So if you're a PS Plus subscriber, you need only fork out the $19.99/£15.99. But whether you buy the main game or not, you will need to have completed the main game's story quest to access the DLC. And if you've yet to pick the game up, check out our review.
Horizon Forbidden West: Burning Shores arrives on PlayStation 5 this Wednesday April 19th.