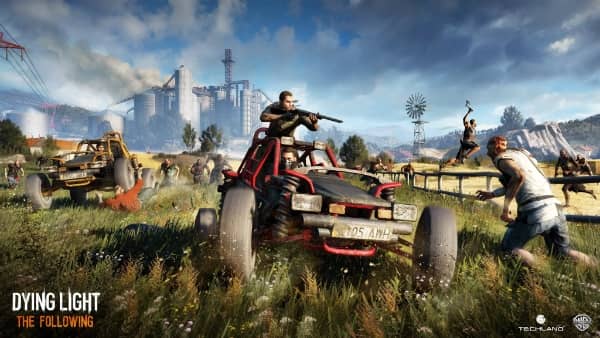 Dying Light, Techland's original parkour vs zombies game is absolutely free today on the Epic Games Store.
Yes, Dying Light 2 is pretty excellent but the original holds a special place in our heart. It gave us a zombie-filled open world to explore and a special move that let you break undead ankles. And now, thanks to the Epic Games Store, you can soon get the PC version absolutely free.
How soon? Dying Light will be free later today, running from April 6th to April 13th, alongside puzzle game Shapez. Even better, it's Dying Light: Enhanced Edition which features the main game and The Following expansion.
The latter is almost a game in its own right. At the very least it features a major shift in gameplay. It takes you outside the city into a wide, open area with very few buildings to parkour around. So you've been keeping yourself safe by staying on the rooftops and suddenly you're out of luck.
You do have a buggy but it's a great way of shaking things up. We wish more expansion took a similar tack, that's for sure. So how do you nab Dying Light for free? You'll need an Epic Games Store account, which you can create for free.
Then, you'll need to go to the game's store page later today – check that it says its free – and claim Dying Light. It's a simple as that and if you're a fan of zombies, building-hopping or both, you won't regret it.