Are you new to the world of gaming and looking for some easy games on PC to ease yourself in with? Let us help you out.
When it comes to video games, many of us have grown up with them, and so picking up a controller or plugging away with a keyboard and mouse comes naturally. But not everyone has been playing games since being a kid. And we all have to start somewhere. If you're a gaming beginner, we've rounded up some easy games on PC that provide great starting points.
The games we've chosen on this list are all easily accessible. We've focused on games that have simple control schemes that anyone will be able to quickly pick up. Many of the games here are story-driven, as these types of games are often great places to start as you don't have to worry about complex mechanics. But we have included multiple genres here, so no matter what type of game you fancy, you can start somewhere you'll like.
1. A Little to the Left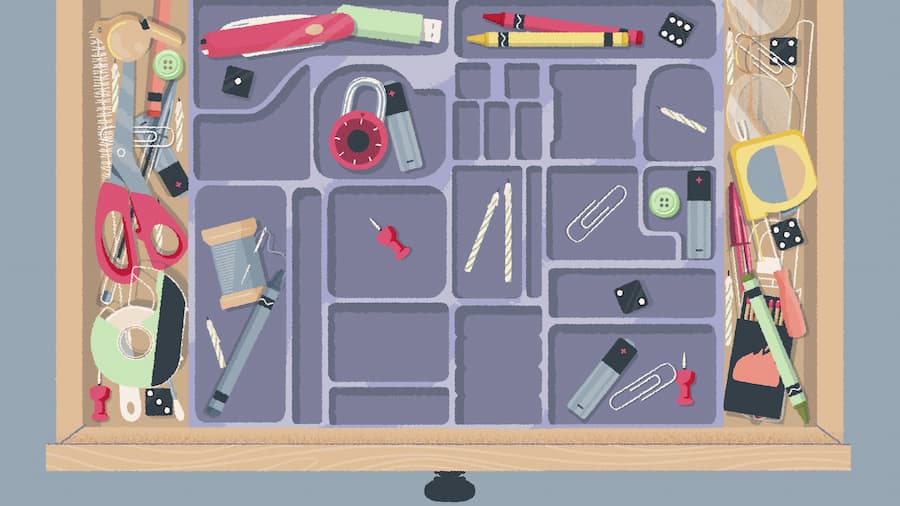 If you like sorting, A Little to the Left is a great easy game on PC for beginners. It's not always easy – some of its puzzles had us stumped, after all. But it's easy to play, in that there's no complex controls to get your head around. Simply click and drag to interact with whatever's on your screen. There's a multitude of puzzle here, all of which will have you sorting objects, putting things in order and making chaos more organised. The best part is that if you ever get stuck, you can simply skip that particular puzzle and come back to it later.
Read our review of A Little to the Left
2. Vampire Survivors
Vampire Survivors is the perfect easy PC game for beginners if you want to feel like you truly kick ass. Sure, this is an action game that sees you decimate thousands of enemies, but what makes Vampire Survivors ideal for gaming newcomers is that your character attacks automatically. That's right: all you need to do is move around an environment, picking up experience gems. Each time you level up, you can choose a new ability or power up an existing one – and simply watch and enjoy as your character gets more and more powerful.
3. Lake
If you like quiet, laid-back stories and the idea of exploring a quaint, sleepy American town, you'll love Lake. Here, you take on the role of a woman who returns to her childhood home to take over her father's job as postman for a while. And so, as you jump behind the wheel of his delivery van, taking parcels and letters around town, you'll reconnect with familiar faces – and uncover more about your own life as you do.
4. Firewatch
Firewatch tells the story of Henry who has just accepted a summer job in as a fire lookout in the Shoshone National Forest. You find out, through a series of written choices at the beginning of the game, how Henry ended up there. After Henry starts his job that summer, he begins speaking with a fellow fire lookout, Delilah, who is Henry's superior of sorts. When things start to go awry, the two have to work together to find out what sinister things might be going on in the National Forest. The majority of gameplay includes talking to Delilah on the radio while wandering around the forest. It's easy to pick up and play for anyone with a computer and mouse.
5. Tetris Effect: Connected
Tetris is a fantastic game to jump into, even if you're a complete beginner. After all, we bet many people remember Tetris as one of their first games, having been around since the 80s. This simple and easy puzzle game sees blocks fall from the top X of the screen, and it's your job to arrange them into lines, which then clears them from the grid. Tetris Effect: Connected keeps the same gameplay premise in tact, but jazzes things up with incredible audiovisual design and various game modes.
Read our review of Tetris Effect: Connected
6. Her Story
If you fancy yourself as a bit of an armchair detective, then Her Story is for you. The gameplay here presents you with a somewhat-retro PC computer, complete with a database of videos. By typing in various keywords, you can access recorded police interviews of a woman whose husband has gone missing. And by watching them and paying attention, you'll need to unravel what has happened. This is an excellent mystery, brought to life with fantastic acting – and one of the best PC games for beginners you can get your hands on.
7. What Remains of Edith Finch
A lot like Firewatch, What Remains of Edith Finch has players wandering around a quirky old house while an intriguing story unfolds around you. Set in Edith's childhood home, a fascinating yet monstrous house that her family never quite stopped building, you'll uncover that Edith's family were victims of a terrible curse. Edith goes back to the house for some closure and, as the player, you'll be guiding her along on this therapeutic trip. The game jumps between different genres where you'll spend a brief time inside of a comic book and even jump into the paws of a cat. It's a wonderfully heartbreaking story of family, loss and acceptance.
Read our review of What Remains of Edith Finch
8. The Stanley Parable
The Stanley Parable is one of those games that almost every seasoned gamer has played. You play as Stanley, who goes into work just like he does any other day. But this time, something is different. But what? With the voice of a British narrator playing in his head, and you controlling him, you'll have to decide whether or not to listen the instructions that he's giving you. You can play Stanley Parable in any way that you wish, following or not following the narrator's orders, but either way you're going to end with a bunch of different crazy endings.
Read our review of The Stanley Parable
9. Hidden Folks
Imagine Where's Wally, but more difficult – that's Hidden Folks. You're given a series of items to look for in a black and white world. It starts out very simple, with small areas and easy-to-spot items. But before long you're given huge areas in which to find just one tiny item. Sure, the difficulty level isn't all that easy, but the game itself is really simple to play. Just look around the screen with your mouse and click on things once you find them to check them off your list. It's a great little game brought to life with beautiful hand-drawn art, and a great place to start if you're new to gaming.
Read our review of Hidden Folks
10. Journey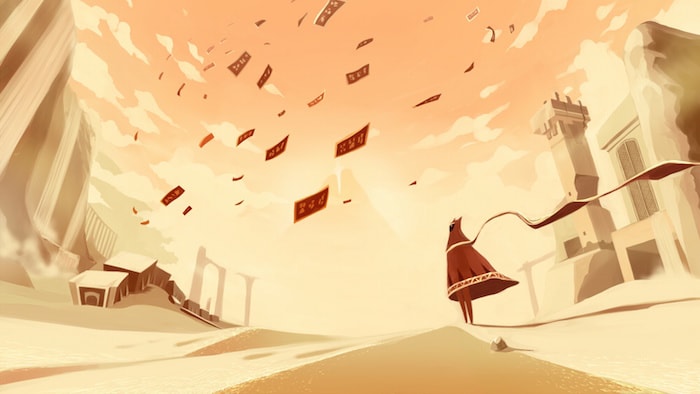 Journey is an indie adventure game that first came out on PlayStation 3 back in 2012. Don't let its age put you off, though: this is a classic that makes for one of the best easy PC games for beginners. You play as a mysterious robed figure who doesn't speak at all. In fact, no one does. Journey is a completely wordless adventure where the players must use their surroundings and context clues to figure out where to go. But that's truly the best part of the game. If you happen to get lost, you're simply able to explore and uncover more things on the way to your main goal. For anyone that likes the idea of looking around a gorgeously crafted world, Journey is for you.