If your life is a bit hectic, it can be hard to find time to truly enjoy a game.
Epics like God of War are amazing, sure, but many people just don't have 20-30 hours to spare to really appreciate them. Some games are even twice that length or more. Sometimes it's just nice to sit down with a short game and know that you can finish it without any trouble. With that in mind, we've rounded up some of the best short games on PS4.
Every game on this list can be easily completed in one sitting. Most take around two to three hours, meaning you can just sit and enjoy them when you have an evening free. They're all excellent games, too, in our opinion. So, if you're after a new game to play that's engaging but won't take you a month or so to complete, perhaps check one of these out.
More great games to enjoy on PS4
1. Night Book
If you're a fan of FMV games, then Night Book really ought to be on your radar. This thriller puts you in the shoes of Loralyn, a translator who works from home. Her next job is a little unusual: she's tasked with deciphering an ancient book. And, well, if horror cinema has taught us anything, it's that ancient books probably shouldn't be read. Cue a series of terrifying incidents over the course of one night. Night Book will only take you around an hour to complete, but with multiple endings and a branching narrative, it's worth playing a few times.
2. The Wreck
If you're a fan of story-driven, emotionally-charged dramas, then The Wreck is one of the best short PS4 games that you can complete in one sitting. In The Wreck, you'll play as Junon on what is one of the most difficult days of her life. Her mother is in critical condition in hospital, and it's your responsibility to decide her fate. As Junon struggles to come to terms with this, she'll revisit some other key moments in her life. It'll take around four hours to complete, so a little longer than some other games on this list – but it's very easy to get lost in.
3. Unpacking
Unpacking isn't going to be for everyone, but if you love organising stuff, then this is one of the best short games you can play on PS4. This title essentially tracks one woman's life, through childhood to adulthood, by each house move. From her childhood bedroom to college to her own family home, you'll be responsible for unpacking boxes and finding a home for all her belongings. It's relaxing, chill, and if you enjoy sorting, we guarantee you'll want more of it.
4. Mutazione
Mutazione is unlike anything else you've ever played before. A story-driven adventure, it sees you arrive in a strange and foreign land in order to look after your sick grandmother. The world of Mutazione is extraordinary, as are the characters occupying it. Everyone you meet has a story to tell, and you won't be able to help getting engrossed into each and every one of them.
5. Man of Medan
Man of Medan might not be the best game in The Dark Pictures Anthology, but it is one of the shortest, making this an ideal game to play in one sitting. This horror tale, which can be played alone or with friends, tells the story of a group of people out at sea on a diving expedition. Things go badly wrong when they come across an abandoned ghost ship – and only get worse when they decide to board it.
Read our review of Man of Medan
6. Virginia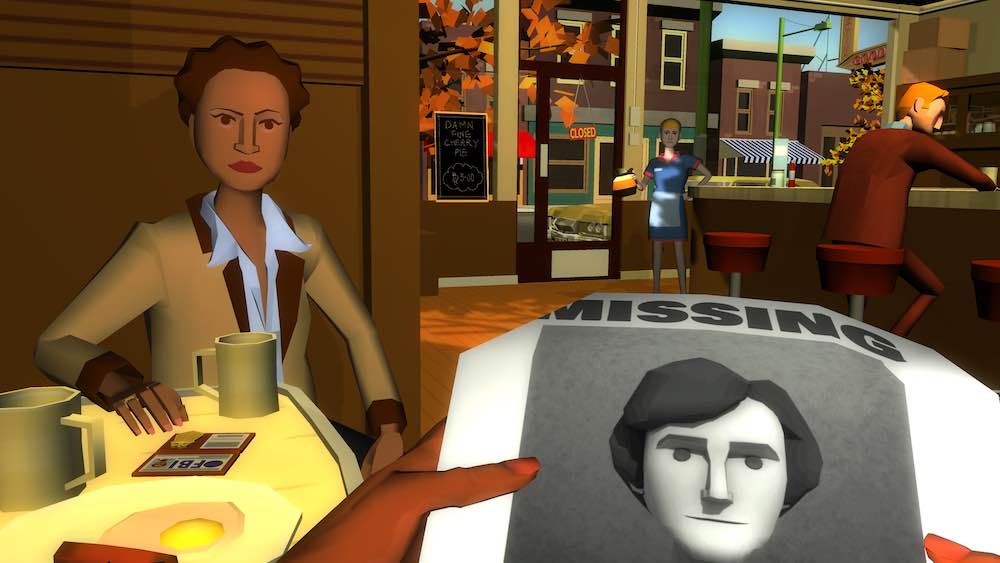 If you're a fan of the likes of Twin Peaks, and other offbeat dramas, you really ought to give Virginia a try. This thought-provoking piece of entertainment goes against the grain in many ways, but it'll keep you transfixed to your console for the two or three hours until the credits roll. You may not quite understand it – chances are you'll be slack jawed for some time after the credits have rolled – but we're pretty sure it'll leave you with a lasting impression. Hands down, this is one of the best short games on PS4, and it deserves your attention.
7. The Little Acre
Are you a fan of point and click adventure games? If so, The Little Acre is one of the best short games on PS4 you can play in one sitting. This gorgeously-animated adventure follows widow Aidan and his precocious young daughter Lily as they set out on a magical adventure. You'll quickly come to love the characters, and its puzzles manage to be engaging without ever falling into the too-obscure trap that other point and click games often succumb to. Our only problem? It's just not long enough.
Read our review of The Little Acre
8. Gorogoa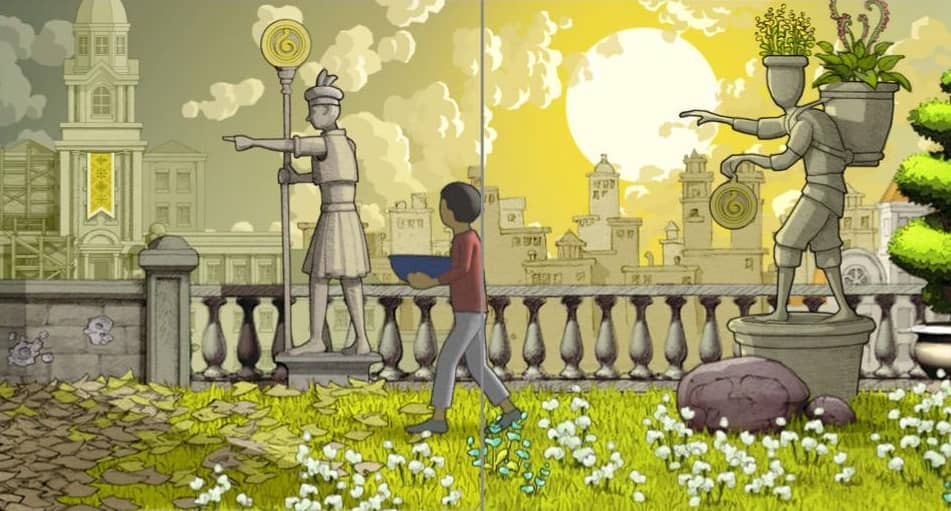 Here's another puzzle game – but one unlike anything else you've ever played. By interacting with Gorogoa's gorgeous animations, you'll find pictures hidden within pictures, secret worlds existing under your nose, and some of the cleverest artistic design you've ever come across. You'll be done with it in about two hours – maybe a little longer if you get stuck – but it will leave a long-lasting impression on you.
9. Abzu 
Abzu is probably best described as an "experience" than a game – but what an experience it is. One of the best short games on PS4, Abzu sees you explore a beautiful and mysterious underwater world. You'll find yourself swimming alongside whales, among giant schools of fish, and uncovering long-lost underwater structures. It's a game that's filled with awe and wonder – and we can't get enough of it.
10. Parappa The Rapper Remastered
Remember Parappa The Rapper? Back in 2017, this PS1 classic was remastered for PS4. That means we can once again groove along to one of the best rhythm games ever made. Filled with colourful characters, songs that will get stuck in your head, and addictive gameplay, Parappa The Rapper is a game that just doesn't get old. It may only take around an hour to complete, but we bet you'll want to jump in time and time again.