Some people don't care about them, but we rather like trophies. And there's nothing quite like getting a platinum. Trophies often make us get more out of our games, challenging us to play on a higher difficulty than we normally would, delve into multiplayer, or do our best to seek out collectibles. But not all platinum trophies require so much work. This article is all about the easiest platinum trophies on PS Plus Extra.
The new PS Plus service offers users access to hundreds of games as part of their monthly subscription. And within that subscription is a selection of games with easy platinum trophies. We've picked out a handful of the easiest: all of these games you can platinum in a matter of hours, occasionally with a little extra work involved on your part.
Happily, all of these titles are also enjoyable games. These aren't games designed simply for the sake of getting trophies (come on, we've all seen them littering the PSN store!). Rather, these are games that offer a great experience first, and easy trophies are simply a by-product of that. So everyone's a winner.
So, if you have a PS Plus Extra or Premium subscription and want to boost your PlayStation trophy level with some of the easiest platinums available, read on to see our picks of them.
This list was originally published in June 2022 and has been updated since.
1. Deliver Us The Moon
Time to platinum: ~6 hours
No missable trophies
For space exploration fans, Deliver Us The Moon is one of the best there is. This atmospheric story-driven game sees you visit an abandoned space station after a previous mission failed. It's your job to visit to try and find out what happened. It's not a horror game, but it's packed with just as much tense atmosphere. In terms of trophies, there are some collectibles to find, which are easily missed – but a chapter select once you're finished makes them very easy to clean up.
Read our review of Deliver Us The Moon
2. Lake
Time to platinum 8-10 hours
All trophies can be missed, but it's difficult to miss most of them
We love Lake. It's sort-of a more story-driven Paperboy. It puts you in the role of Meredith, a woman who returns to her hometown to take over her father's job as delivery driver for a couple of weeks. You'll take his van around the quaint lakeside town, delivering letters and parcels to the residents. Only one trophy is story-related: the rest need to be earned by doing "side content". But this content makes up the bulk of the game – as long as you interact with the characters you come across, most are easy to get. Towards the end, you'll need to reload a save and play through the last chapter one more time in order to make a different decision.
3. Life is Strange: True Colors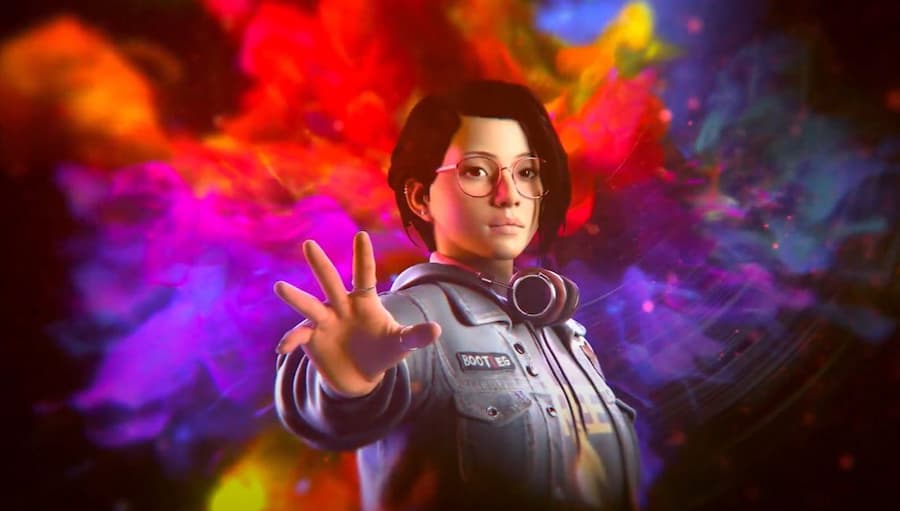 Estimated time to platinum: ~12 hours
No missable trophies
We absolutely love Life is Strange: True Colors. It's perhaps the best game of the series (in our opinion at least), following Alex as she begins a new life in a beautiful Coloradan town. There's plenty of drama and tragedy though – this is a Life is Strange game after all – and you'll be compelled to see Alex's story through to the end. Thankfully, the platinum trophy will come really easily as you play. There's a number of trophies tied to interacting with things in the environment, but if you miss anything, you can jump straight back thanks to chapter select.
4. Bee Simulator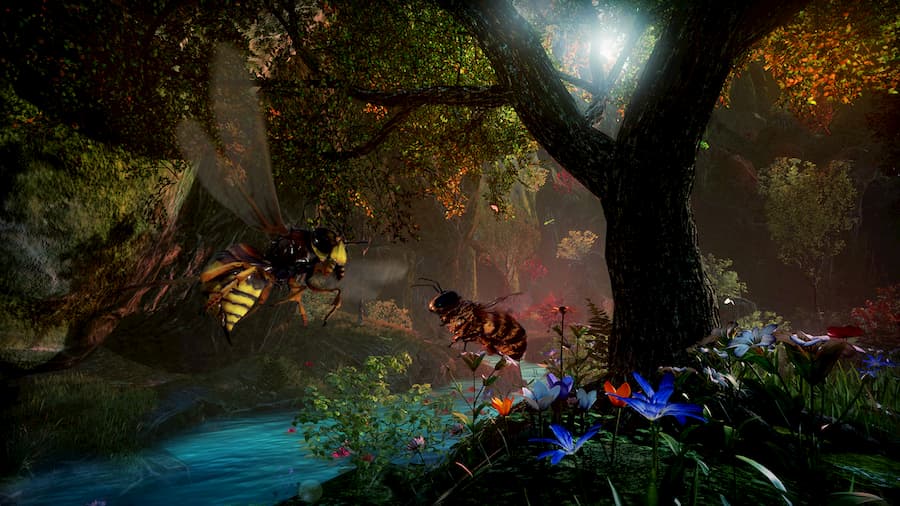 Time to platinum: ~10 hours
Two missable trophies
Ever wondered what it's like being a bee? Well, no, us neither. But adventure game Bee Simulator lets you live the life of the buzzy creature. And it's actually rather fun. This isn't the quickest platinum in the world: you'll need to spend about 10 hours with the game to get it. But most of the trophies will unlock simply by playing. There are two trophies to watch out for, though: 'It's a Zoo Out There' and 'Great Hunger' can both only be done at specific points in the game.
Read our review of Bee Simulator
5. Black Mirror
Time to platinum: 5 hours
Some missable trophies
This adventure-thriller doesn't have anything to do with Charlie Brooker's Black Mirror, unfortunately, but it's still a pretty decent game in itself. You'll take on the role of David Gordon as he travels back to his family's Scottish home to uncover the truth about his father's mysterious death. Cue a tale filled with horror, psychological scares and more.
Some trophies are missable, but if you're thorough during your playthrough you shouldn't have a problem. We managed to obtain the platinum simply by playing, but if you want to make sure you don't need to do a second playthrough, you should keep an eye on a guide.
Read our review of Black Mirror
6. Concrete Genie
Time to platinum: ~6-7 hours
No missable trophies
A game published by Sony, Concrete Genie is simply a delight to play, telling a story about, amongst other things, overcoming bullies. It's a beautiful story filled with beautiful art, and, as a bonus, it has one of the easiest platinum trophies on PS Plus Extra and Platinum. Many you'll unlock simply by playing, and the rest you'll obtain by jumping freely into the game's world once you're finished. Even without the promise of an easy platinum, Concrete Genie is well worth playing.
Read our review of Concrete Genie
7. Last Stop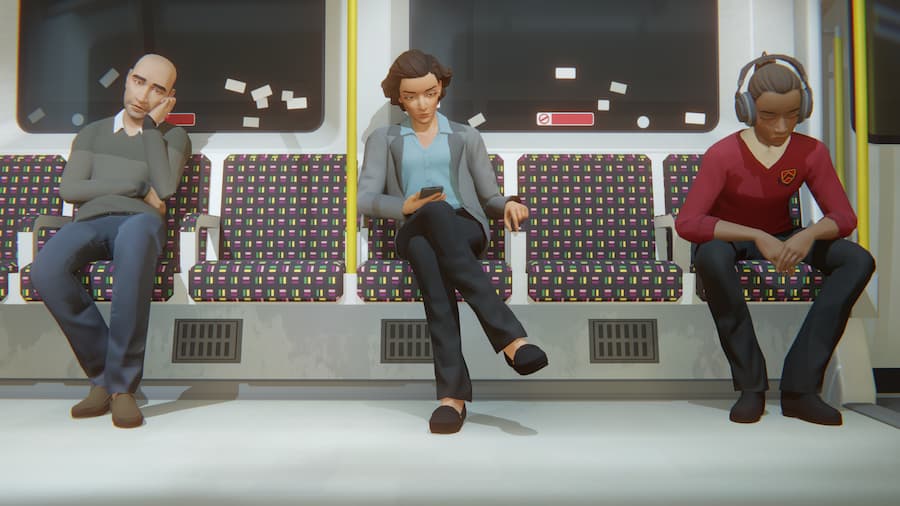 Time to platinum: ~8 hours
No missable trophies (chapter select)
We absolutely adore Last Stop, and if you're a fan of narrative-led games, you will too. This tells the story of three different London residents, seemingly unconnected, but whose lives collide in the most fantastical way. Many of the trophies you'll unlock simply by playing, but you will need to complete certain actions as make your way through. Don't worry if you miss any, though: there's a chapter select so you can jump right back in. Not only does Last Stop have one of the easiest platinum trophies on PS Plus Extra, it's also one of the best games.
8. Minit
Time to platinum: ~4 hours
2 missable trophies
A Zelda-like adventure with retro visuals, there's a lot to love about Minit. It has one very unusual twist: you only ever have 60 seconds before you die. And so every 60 seconds, you'll need to achieve as much as you possibly can.
There are a lot of missable trophies in Minit, so using a guide will be helpful to get the platinum trophy. But you need to play through at least twice anyway, so do yourself a favour and simply play through to enjoy the first time around. This is a great game and deserves to be appreciated!
9. The Artful Escape
Time to platinum: 5 hours
No missable trophies (chapter select)
There's nothing else quite like The Artful Escape, and if you're a fan of music, you're going to love this. A story-driven adventure, it tells the story of Francis, the nephew of a legendary musician. He's expected to follow in his uncle's footsteps, but he doesn't quite have it him him. Not until an alien turns up outside his window in the middle of the night and whisks him off to a universe filled with music. Yes, really.
This is one of the easiest platinum trophies to obtain on PS Plus Extra, requiring a playthrough and a bit of clean-up work. Many of the trophies you'll unlock naturally, but if you do miss any, you can jump back to where you need to thanks to chapter select.
Read our review of The Artful Escape
10. Goosebumps: The Game
Time to platinum: 2-4 hours
No missable trophies – as long as you save in the right places
If you grew up as a fan of R. L Stine's Goosebumps books or the supporting TV series, then Goosebumps: The Game will likely appeal. This back-to-basics adventure game is about as spooky as an old sock, but it's entertaining enough – and being one of the easiest games to platinum on PlayStation Plus, it's well worth jumping into. You might want to consult a guide for some of the trophies though: you'll need to solve puzzles in a particular way and save at specific moments to avoid having to play through dozens of times.