The Life is Strange series mixes storytelling, gameplay and player choice in an exciting way.
We've had four Life is Strange games so far, and they've all shone in their own way. We fell in love with Max and Chloe in the supernatural adventure of the first game, and we learned more about Chloe and Rachel in its prequel, Life is Strange: Before the Storm. In Life is Strange 2, Sean and Daniel's tumultuous journey hooked us. And Life is Strange: True Colors might not have been as supernatural as the games before it, but we fell in love with its characters and setting. And so, if you're looking for more games like the Life is Strange series, we've rounded up the best of them right here.
The question is, however, what makes a game like Life is Strange? Is it the gameplay? Is it the engaging, human storytelling? Or is it the supernatural themes that run through? The answer is all three. Or a balance of them, at least. Not every Life is Strange game delves deep into the supernatural, but every game does put storytelling and character building as a top priority.
The games we've rounded up here, then, might have similar themes, but they all focus on storytelling at a human, personal level. Nothing else might be quite like the Life is Strange series, but the games we've chosen below are the closest you'll possibly come.
Want to support GameSpew? If you decide to buy any of the games on this list, please consider using our affiliate links, included below each entry. It won't cost you anything extra, but we'll get a small slice of the purchase. Thank you.
This list was originally published in March 2019 and has been updated periodically since.
1. Tell Me Why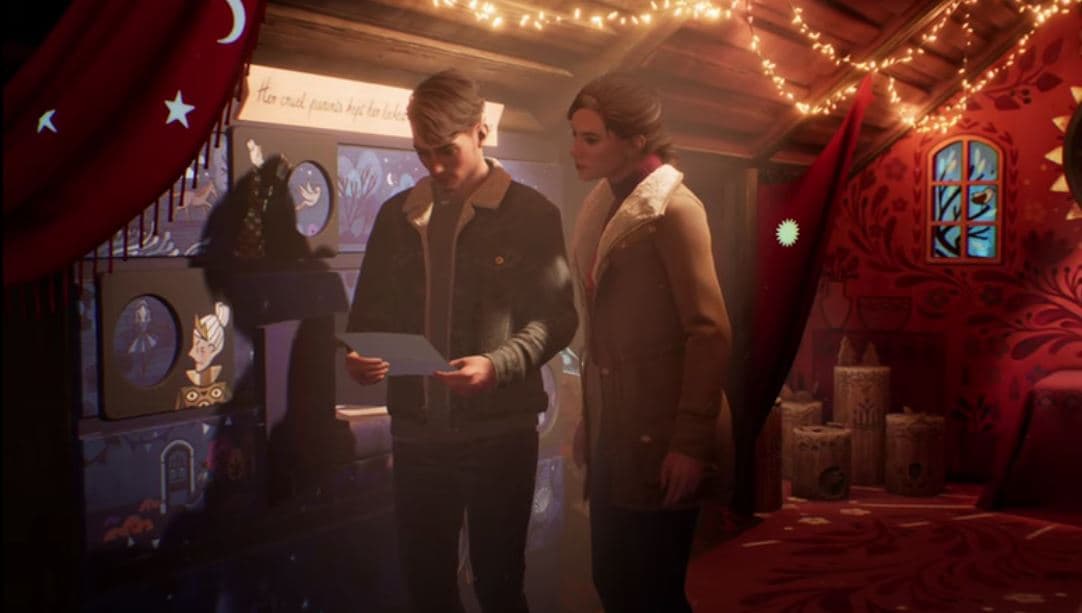 Of all the games like Life is Strange, Tell Me Why might just be the closest. Why? Well, it's developed by Dontnod Entertainment, the team behind Life is Strange and Life is Strange 2. Not only does it tell its story in a very similar way, allowing the player to make choices, it also dabbles slightly with supernatural themes. It's also episodic, with its narrative running over three episodes, each lasting around two hours.
In Tell Me Why you play as twins Alyson and Tyler, both returning to their childhood home after 10 years away. It's also the first time they've seen each other in as long. Not only do they need to adjust to being back in their hometown, they need to get used to being in each other's company again. Over the course of the three episodes, you'll learn more about the pair, and uncover the tragic and mysterious events that transpired 10 years ago.
Without a doubt, Tell Me Why is one of the best games like Life is Strange – and not just because they share a developer. This is an excellent game in its own right, and it deserves to be played.
Read our review of Tell Me Why
2. What Remains of Edith Finch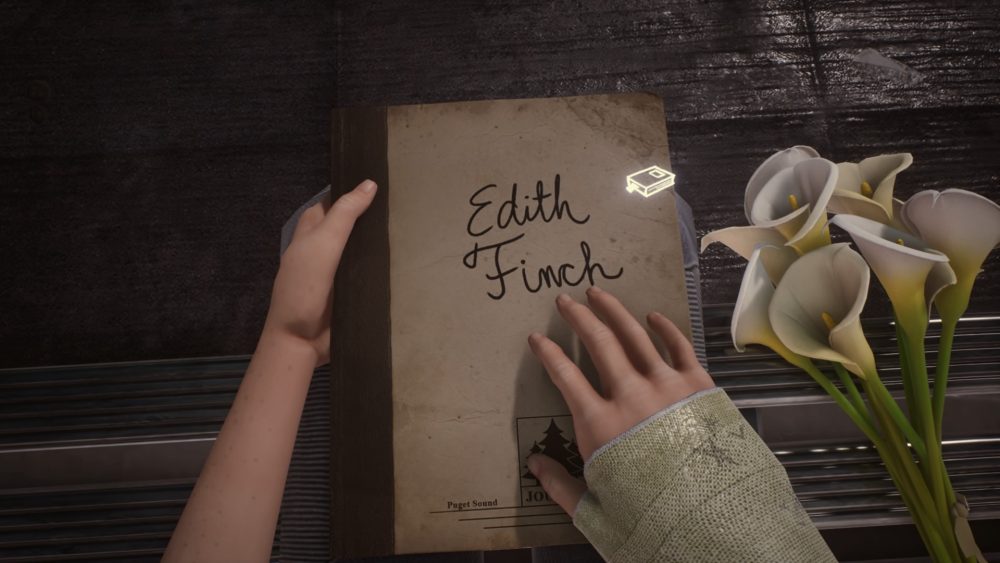 Available on PlayStation, Xbox, Switch and PC
What Remains of Edith Finch is a fascinating journey through adolescence, life and loss. Playing as the titular Edith, you revisit your family's home for the first time in several years. Built by Edith's grandparents, the house is unique, with new rooms and towers added to it over time as the family has grown. Now empty, all that's left is the memories of the Finch family – and the supposed curse that's befallen them all. You see, each Finch has died too young, often in tragic circumstances. As Edith, you'll venture through your family tree, revisiting each day that a family member passed away.
It sounds rather sombre, and while What Remains of Edith Finch has plenty of heartbreaking moments, it's also funny and uplifting, too. Exploring the Finch's family home is fascinating; you find yourself crawling through secret passages, finding hidden doorways and more. It's packed with secrets, and unravelling the story of Edith and her family will keep you gripped.
If you're looking for the best games like Life is Strange, this one definitely needs to be on your list. It has numerous differences – you'll have no story-defining decisions to make, for example. But its focus on characterisation and storytelling in a way that hooks you right in puts it up there with the best.
Read our review of What Remains of Edith Finch
3. Gone Home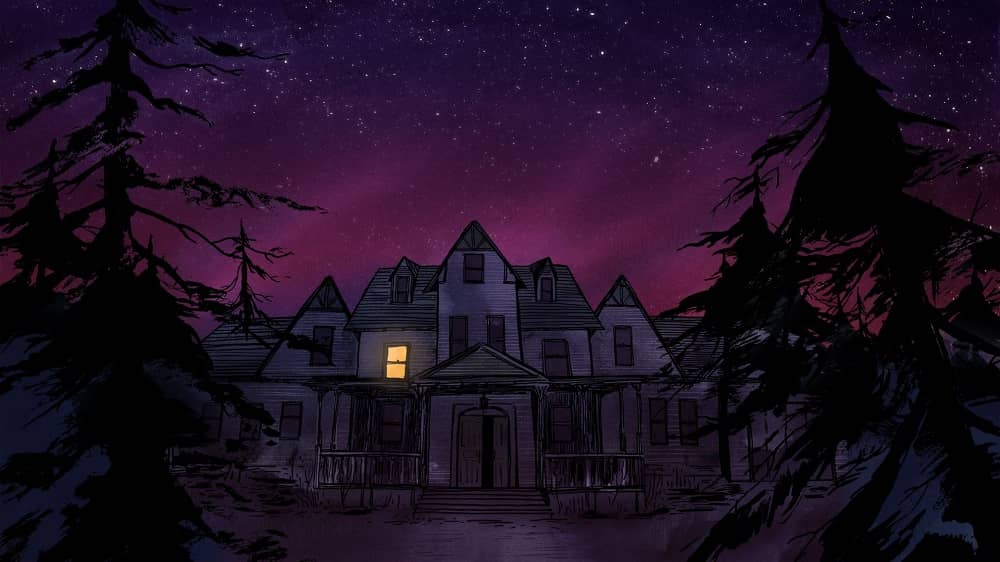 Available on PlayStation, Xbox, Switch and PC
Gone Home tells the story of 21-year-old Kaitlin who returns to her parents' home after being away for a year. One thing is wrong though: her family isn't there. She expected them to be waiting to greet her, but instead she's faced with an empty house. Where are they? What's happened?
Gone Home builds suspense for the entire game in a masterful way; even though the house you're exploring looks ordinary, walking around is thrilling simply because you never know what's waiting for you around the next corner. And that's the best part. It's also packed with 1990s nostalgia; band posters, VHS cassette tapes and more – if you're a child of the 90s, you'll get a big kick out of Gone Home's neat little touches.
Telling stories of teenage years, romance and family woes, the themes of Gone Home are much like those in Life is Strange. And just as the other best games like Life is Strange, it'll have you desperate to push on and find out what's happening.
4. Detroit: Become Human
Available on PlayStation and PC
In this story-driven adventure, you'll take on the role of three different androids, set in a futuristic imagining of Detroit. Kara is a domestic service android living with a young girl and her abusive father, Connor is an android assisting the police in investigations, and Marcus is a companion to a famous painter. Each of the three androids struggle with independence and what it means to be human.
Although Detroit: Become Human deals with very different themes to Life is Strange, there is some overlap in their different takes on science fiction. It's Detroit's gameplay that earns it a place on this list of games like Life is Strange, however: it's heavily influenced by the choices you make. The decisions you make while playing Detroit: Become Human can drastically change the outcome of the game. There are literal life and death decisions to be made.
Read our review of Detroit: Become Human
Check latest prices of Detroit: Become Human
5. The Vanishing of Ethan Carter
Available on: PlayStation, Xbox, Switch and PC
In this haunting first-person exploration game, you play as Paul Prospero, a detective who receives a disturbing letter from a boy named Ethan Carter. Prospero is worried about the boy and decides to try and find him at his home in Red Creek Valley. Unfortunately, in the wake of an awful murder, Ethan has gone missing.
The Vanishing of Ethan Carter breaks up some of the exploration with puzzles here and there, but for a lot of the time, you're free to explore at your own pace. This allows players to get fully immersed in the world without being bogged down by mind-bending puzzles. You'll uncover the mystery of Ethan's disappearance as well as what on Earth is going on in Red Creek Valley. Just like Life is Strange, everything you experience in the game is shrouded in a bit of mystery that'll have you desperate for answers.
Read our review of The Vanishing of Ethan Carter
6. Beyond: Two Souls
Available on PC and PlayStation
Another title from Quantic Dream, Beyond: Two Souls tells the story of Jodie Holmes who has a link with a supernatural being named Aiden. Aiden can perform telepathic acts, many of which have caused problems for Jodie throughout her life. As a young child, her parents became unable to cope, and Jodie was eventually put into the case of the US Department of Paranormal Activity, where she grows up under the watchful eye of scientists.
Jodie's link to the spirit world isn't unlike Max's time-controlling abilities in Life is Strange. The supernatural themes may be at the forefront of both games, but underneath it's the human story of the characters that really matter. In Beyond: Two Souls, players follow Jodie through numerous stages in her life: slow moments where she's living out in the wilderness, and edge-of-your-seat moments where you don't possibly know what's going to happen next. It's a brilliant game in its own right, but Beyond is certainly one of the best games like Life is Strange there is.
Read our review of Beyond: Two Souls
Check latest prices of Beyond: Two Souls
7. The Quarry
Available on PlayStation, Xbox and PC
If you'd like a similar experience to Life is Strange, but with more horror and terror, look no further. Supermassive Games' The Quarry sees you take control of a group of camp counsellors on their last day of camp. They should have gone home already, but they've having to stay an extra night. Little do they know there's a reason camp ended when it should: something very unnatural lives out in the woods. And their lives are in grave danger.
The game's perspective changes between multiple characters, and for each one you'll need to make snap decisions about what to do. The choices you make can literally spell out life and death in The Quarry, so you'll want to think carefully about what you do. For horror fans, there are no better games like Life is Strange – we think you'll love it.