If you own an Xbox One or Xbox Series X/S, chances are you've got – or at least thought about getting – an Xbox Game Pass membership.
Providing access to well over 200 games and with all of Xbox's first party games being available on day one, Xbox Game Pass offers incredible value for money. But if you're a new subscriber, the massive list of games that suddenly available to you can be rather overwhelming. Where do you begin sorting the must-plays from the stay-aways? Let us help with our round-up of the best indie games on Xbox Game Pass.
Since the games cost you no more than your membership fee to play, there's no harm in giving any game a go. But if you don't want to waste your time, give one of the games on our list a go. We've tried them all, and they all come highly recommended.
And so, if you're looking for something a little quirky and a bit less mainstream, give one of these best indie games on Xbox Game Pass a try.
Don't have Game Pass? Consider buying it from CD Keys using our affiliate link. It won't cost you any extra – in fact, CD Keys often has it heavily discounted – but your sale will support GameSpew's running costs, and we'll owe you our eternal gratitude.
This list was first published in January 2020 and has been updated periodically since.
1. This War of Mine: Final Cut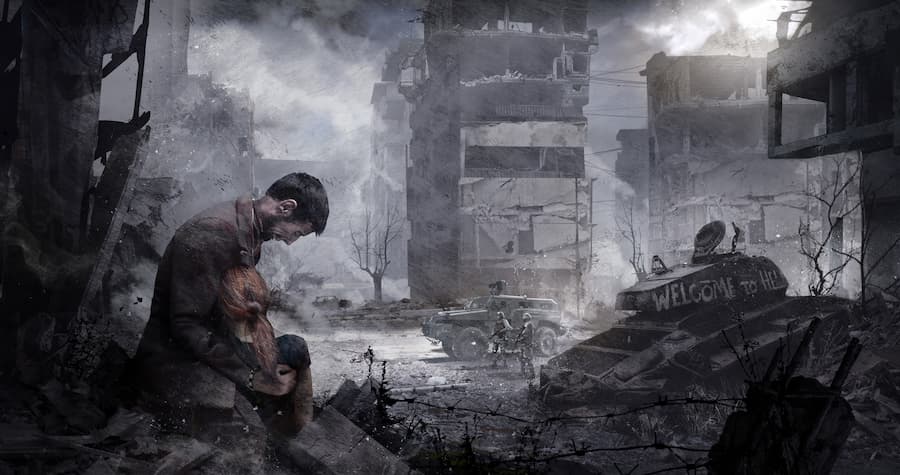 Developer: 11 bit studios
Ever since it was released way back in 2014, This War of Mine has felt like an important game. Eight years later, it's as important and relevant as ever, and we'd urge you to play it. Set in a fictional war-torn country, you'll take control of a number of survivors simply trying to get by. You'll need to scavenge for food, fend off attackers, and ensure you stay in good health as long as possible. It isn't easy, though, when your world is literally crumbling around you.
It may be set in a fictional city, but This War of Mine is very much inspired by real survivors of war. And playing it makes it impossible to separate from reality. If we're really lucky, it's the closest any of us will come to experiencing real war. It's poignant, touching, and compelling; scavenging for supplies in the night time is tense and engaging. As long as you've got the stomach for it, This War of Mine is hands down one of the best indie games on Xbox Game Pass.
Read our review of This War of Mine
2. Unpacking
Developer: Witch Beam
Publisher: Humble Games
A game about unpacking boxes? Yes, but hear us out. Unpacking is so much more than that. This relaxing indie gem follows the life of a girl as she moves from her childhood bedroom to a university dorm and beyond. Through sorting out her worldly possessions, you'll learn about her, get a glimpse into her relationships, and begin to get to know her as a person.
But beyond that, simply the act of taking items out of boxes and finding a place for them to go is a real joy. A lot of love and care has gone into designing Unpacking. From the familiar artwork on DVD sleeves to the unmistakable shape of a Gamecube console, you'll get a kick out of seeing what you pull out of a box. Excellent sound design really brings the game and its items to life, too. It's quirky, and we love it: this is one of the best indie games on Xbox Game Pass, so don't sleep on it.
3. Dead Cells
One of the finest Metroidvania games we've seen in recent years, Dead Cells is an indie game that you don't want to miss out on. In it, you'll spend your time exploring a sprawling and beautiful world, fighting your way through hordes of foes, and gathering new abilities to make your character ever stronger and more adept to deal with the challenges they face.
Dead Cells is a Rogue-like, meaning once you die you'll find some of your progression gone forever. But with a wealth of permanent upgrades to your abilities and an ever-changing environment to explore, there's always a reason to have another go. If you're a fan of 2D action games, then Dead Cells really ought to be top of your list.
4. Hollow Knight
You just need to look at a screenshot of Hollow Knight to know this beautiful game is worth your time. Yes, it's another Metroidvania (what can we say? Xbox Game Pass has a lot of great ones!), but Hollow Knight's gorgeous art style and gloomy yet magical atmosphere makes it stand out in all the right ways.
What also makes Hollow Knight stand out from its Metroidvania brethren is its combat system; here, it has more in common with Dark Souls than Castlevania. That means it's not exactly a walk in the park, but every encounter with an enemy feels meaningful, visceral and a real challenge. You'll gather new charms in order to modify your skills and attributes, making your adorable avatar more capable in battle. Trust us, Hollow Knight is one of the best indie games on Xbox Game Pass – and one that's well worth investing your time into.
Read our review of Hollow Knight
5. Lonely Mountains: Downhill
Developer: Megagon Industries
Publisher: Thunderful Publishing
You might expect a mountain biking game to be rather fast-paced and high octane, but Lonely Mountains: Downhill is rarely either of those things. It's a game about biking through dangerous and uneven terrain, sure, but it's one more concerned with the journey rather than the adrenaline.
Its gorgeous low-poly environments are a real pleasure to explore, and even when you are against the clock – trying to set a new record time to get from the top of the mountain to the bottom – it's hard to not want to take it slowly just to take in everything around you. Lonely Mountains: Downhill is about skill and composure more than anything; being careful often pays off more than being quick, but perhaps finding a dangerous shortcut might pay off – if only you can navigate it in the right way.
It's an indie game that beats to its own drum, and that's why we love it so much. If you have Xbox Game Pass, give it a go; it's the sort of thing you'll find yourself revisiting time and time again.
6. Moonlighter
Developer: Digital Sun
Publisher: 11 bit studios
What's special about Moonlighter is the way it seamlessly combines two very distinct genres into one cohesive experience. It's both a shopkeeping management sim and a dungeon-crawling exploration game. They're not two things that should naturally fit together, but here they do. Very well.
Essentially, your hero explores dungeons by night, trying to figure out what the mysterious caves near his home actually represent. While adventuring, he comes across many treasures and valuable resources – and during the day, he sells these things in his shop. It's your job to manage inventory and prices, responding to customers' interest levels how best to price items. Too low and you're losing out; too high and nobody's going to buy it. Both halves of Moonlighter are equally compelling, and it's an indie game that continually draws you back into its addictive gameplay loop. It's one of our favourite indie games on Xbox Game Pass for sure.
Read our review of Moonlighter
7. Neon Abyss
Developer: Veewo Games
Publisher: Team17 Digital Ltd
Not only is Neon Abyss one of the best indie games on Xbox Game Pass, it's also one of the best Roguelike games from recent years. We can't get enough of it. In it, you're challenged with making your way through a 2D platforming dungeon; at the end of it awaits a boss for you to defeat. Succeed, and you'll move on to the next level, and so on. But die, and you're sent back to the beginning. It's not all bad though: you'll get permanent upgrades as you go.
And thanks to Neon Abyss' weird and wonderful equipment, no two runs are ever the same. In each dungeon you'll find a plethora of weapons and equipment to pick up. Maybe you'll get a laser gun. Or maybe you'll find a mod that makes your bullets bouncy, or one that makes you explode if you take damage. Or maybe you'll get the ability to fly. There are hundreds of items available, and since you never know what you're going to get, Neon Abyss is a constant joy to jump into.
8. Pikuniku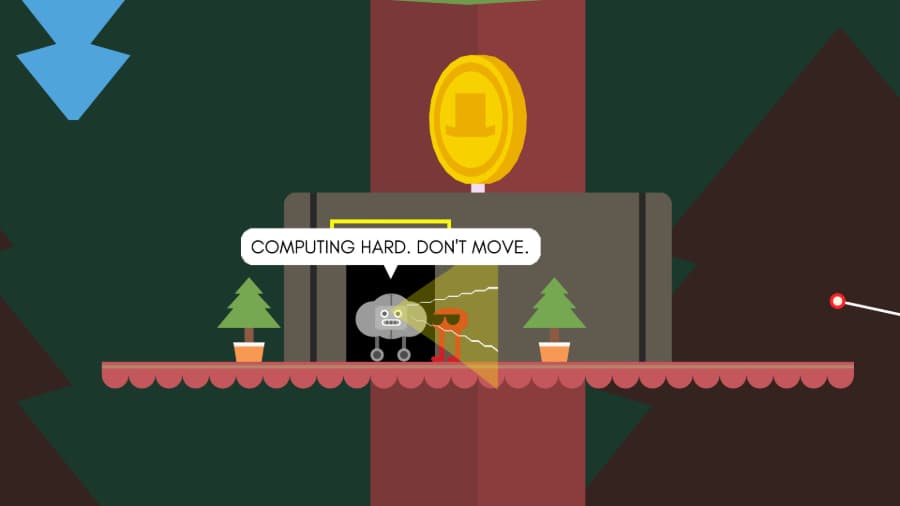 Developer: Sectordub
Publisher: Devolver Digital
We guarantee you won't have played anything quite like Pikuniku before. Part adventure game, part platformer, it casts you as… well, we're not quite sure what you are. A red blob with legs? Emerging from your cave, the inhabitants of the world around you believe you to be some sort of monster. But that couldn't be far from the truth; you may look weird but you're actually soft and fluffy inside. So to prove your non-monstrous personality, off you set on a quest to help villagers defeat the real evil: a corporation that threatens the world.
It's quirky, fun, and packed full of humour. While playing through Pikuniku won't take you more than four hours or so, you'll love every minute you spend with it. It's one of the best indie games on Xbox Game Pass, and it'll only leave you wanting more.