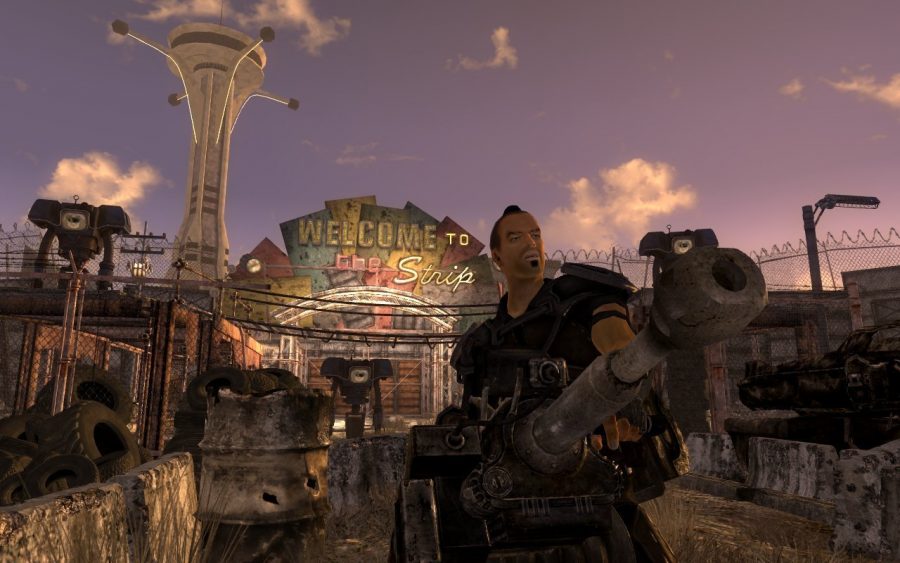 Want to experience of the best games of all time, absolutely free? Fallout: New Vegas is free on the Epic Games Store.
Even better, it's Fallout: New Vegas Ultimate Edition which contains all four major pieces of downloadable content. If you've never experienced this post-apocalyptic action RPG you absolutely owe it to yourself to pick it up.. And if you already own it on GOG, Steam or even console? Get another copy anyway!
What, you want more? Don't believe us that this is one of the finest games ever created? Fine. It's not just that it's the second, proper 3D Fallout game, what helps makes it so special is that you're never entirely sure you're doing the right thing.
Yes, it oozes atmosphere, as did Fallout 3. But plot-wise, Fallout 3 still had you following the "right" path, even if you blew up the odd town along the way. Here, you'll find yourself second guessing every other decision. It was also crafted by Obsidian, instead of Bethesda which developed Fallout 3.
We still remember being so smugly convinced that when Character X wanted vengeance we were absolutely right to help them get it. But when the ending rolled around, we realised our actions had an impact we should have anticipated but absolutely didn't.
It may not be as pretty as Fallout 4 but it trumps it for atmosphere, gameplay and.. well, most other things. Plus, roaming post-apocalyptic Las Vegas and taking on murder insects never, ever gets old. Where's our plush Cazador toy, eh, Bethesda?
A few people have seen this as a sign that Fallout: New Vegas 2 is on the way. Yes, we'd love a sequel. But we'd be very, very surprised if one just popped up at Summer Games Fest.
You can get Fallout: New Vegas Ultimate edition free here, on the Epic Games Store. The offer runs from now until June 6th and, while you'll need an Epic Games Store account, it's free to create one.