Drifting may not be the fastest way to get around a corner, but it sure is a hell of a lot of fun. For that reason, you might be after games that allow you to get sideways, pulling off ridiculous drifts that would have onlookers gasping in awe. The good news is that there are many, but to make it easier for you to find the ones that are worth your time and money, we've put together a list of the best drifting games on PS5.
Each and every one of the games on this list is native to PS5. That means you get sharp, detailed visuals, as well as smooth frame rates and swift loading times. There are a variety of games included, too. From sims focused on drifting to arcade racers where the process is simplified to pretty much just holding a button, if you like getting your back end out you'll find something to entertain yourself with here.
Want to support GameSpew? If you purchase any of the games featured in this list, please consider doing so by clicking the affiliate links included below each entry. It won't cost you anything extra, but we'll get a small slice of the purchase.
1. DriftCE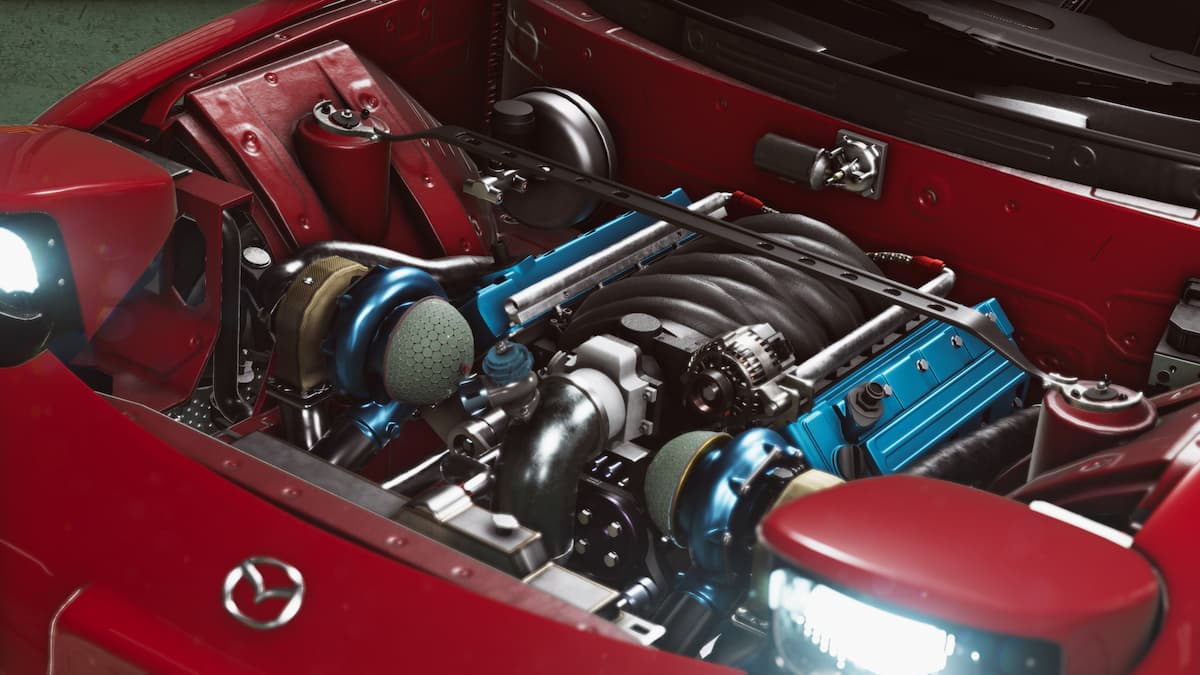 DriftCE is the game for those truly serious about drifting. In this sim, you can purchase a range of real world cars and then tune them for drifting. In your garage, you'll need to strip engines, replace parts and get your vehicles ready for competition. Then, after testing them to make sure everything works as it should, you can take them to the track and complete a range of challenges to truly test your drifting abilities. There's even online multiplayer and a sandbox mode where money is unlimited. Needless to say, if you're after the best drifting games on PS5, this is a must-have.
2. Gran Turismo 7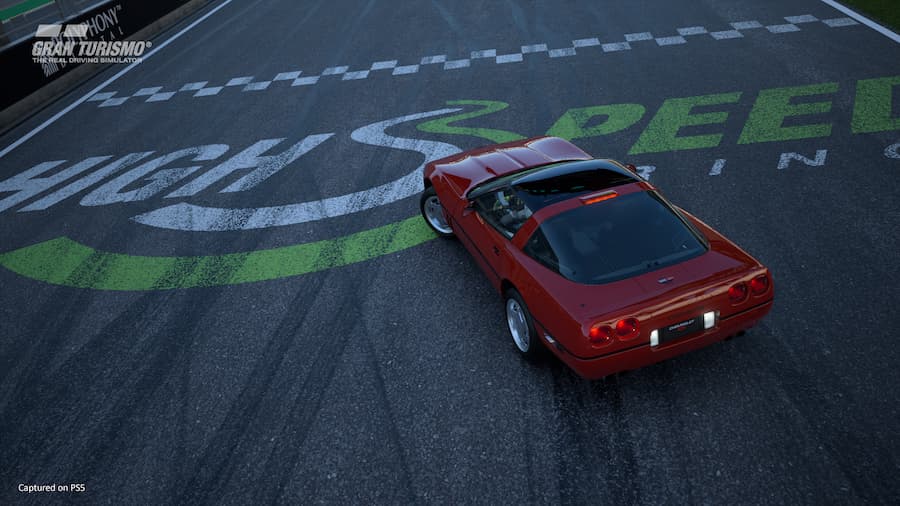 Okay, so Gran Turismo 7 isn't focused on drifting, but you can take corners sideways if you wish. Even better, the realistic physics will give you a sense of achievement if you can pull of an impressive drift. The real draw of Gran Turismo 7 for those who love to take corners in style, however, is its Drift Trial mode. Here, points are awarded for stylish and skilful drifting, and players can compare their performance via online leaderboards. It makes for a great sense of competition, and may push some to keep honing their abilities until they can get the top spot.
Read our review of Gran Turismo 7
Buy a physical copy of Gran Turismo 7 on Amazon
3. Need for Speed Unbound
The Need for Speed series has always been about high-octane fun, and so it should come as no surprise that the latest entry, Need for Speed Unbound, not only allows you to drift, but encourages it. You can develop your cars so that they grip to the road like glue if you wish, but it's much more rewarding to tune them for drifting before negotiating most corners sideways like a maniac. There are even events in Need for Speed Unbound where drifting is necessary, with you needing to score more points than your opponents to emerge victorious.
Read our review of Need for Speed Unbound
Buy a physical copy of Need for Speed Unbound on Amazon
4. Inertial Drift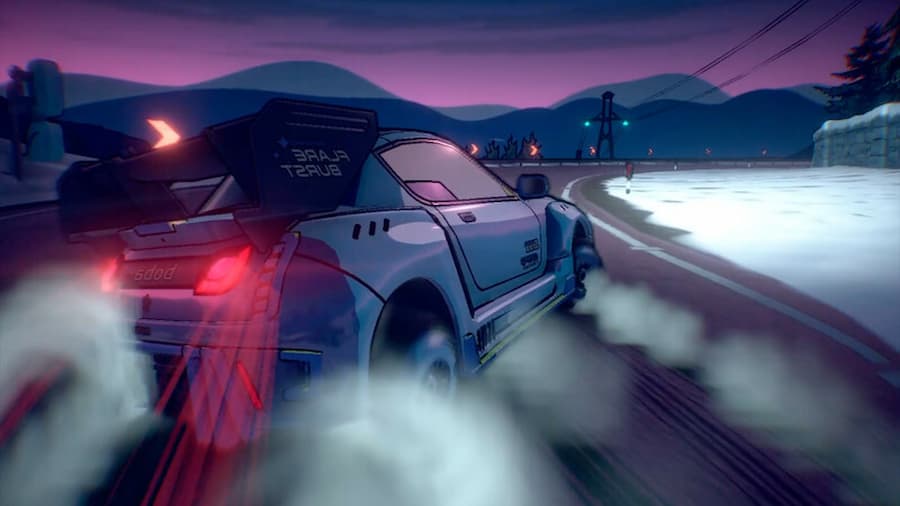 Like DriftCE, Intertial Drift is a game for those serious about drifting. The two couldn't be further apart aside from that though. You see, while DriftCE is a sim focused on building cars and completing challenges, Inertial Drift is an arcade racer with a hefty story mode. But what really stands out here is how you drift. Realism is cast aside in favour of a simplified system where you simply need to move the right analogue stick to get sideways. There is some complexity to it though, and once you're done with story mode there are plenty more events to complete.
Read our review of Inertial Drift
Buy a physical copy of Inertial Drift on Amazon
5. Hot Wheels Unleashed
Everyone has owned a Hot Wheels car or two at some point, surely? Milestone's Hot Wheel Unleashed brings them to the world of videogame like never before, recreating a wide range of the best of them and letting players race around tracks set up in environments such as garage and a bedroom. And of course, the tracks are outrageous, containing everything from loop-de-loops to giant spiders that try to trap you in their webs. Being an arcade racer, Hot Wheels Unleashed is all about boosting and drifting. And so, if you're after the best drifting games on PS5, this is definitely worth a look.
Read our review of Hot Wheels Unleashed
Buy a physical copy of Hot Wheels Unleashed on Amazon
6. Dirt 5
Some prefer like throwing cars around in mud and snow; for them, we present Dirt 5. Striking a brilliant balance between arcade thrills and realism, Dirt 5 throws players into a variety of events where leading the pack is generally the way to achieve victory. Along the way, though, you'll be drifting around corners on a regular basis. And sometimes you'll even be required to drift to complete optional objectives. What might really excite those who enjoy a bit of drifting, however, are the game's Gymkhana events, which are all about showing off your advanced driving skills.
Buy a physical copy of Dirt 5 on Amazon
7. LEGO 2K Drive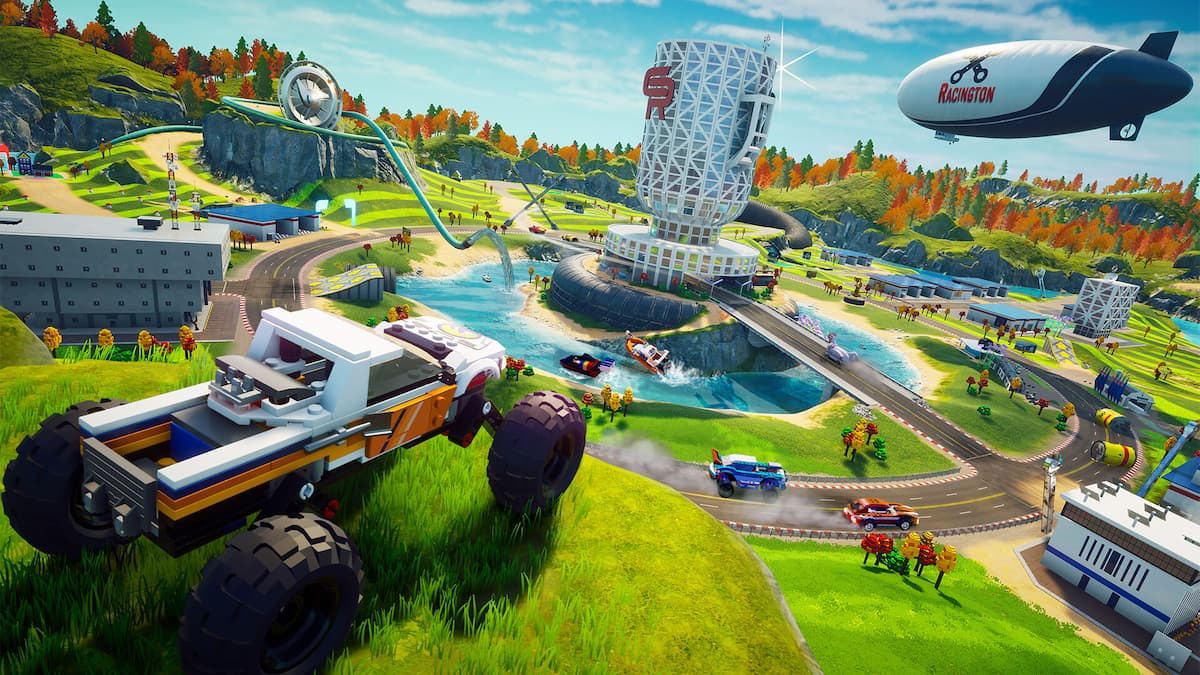 What's better than drifting? Drifting in a car that you've created from the ground up! That's what LEGO 2K Drive allows you to do. Head into the garage and you can build your very own vehicles from the wide selection of bricks available. And once you're done, you can then speed and drift around an open world until your heart is content. Granted, being a LEGO game there are no realistic physics here. Instead, this very much feels like a kart racer, where you simply have to hold a drift button. It's fun for all the family, this one.
Read our review of LEGO 2K Drive
Buy a physical copy of LEGO 2K Drive on Amazon
8. Fast & Furious: Spy Racers – Rise of SH1FT3R
You'd think that the Fast & Furious franchise would be perfect fodder for the world of videogames. Most of the game made bearing the Fast & Furious name, however, have been terrible. Fast & Furious: Spy Racers – Rise of SH1FT3R is one of the better ones. At least for its intended audience, anyway. Yes, this is a game aimed at kids, and they perhaps won't mind its mediocre pace. And being on this list of the best drifting games on PS5, you can bet that a whole lot of drifting is required throughout its campaign and in its other modes.
Read our review of Fast & Furious: Spy Racers – Rise of SH1FT3R