Do you have a youngster who wants to start playing games? It can be hard to know exactly where and when to start. The truth is, there's no right age to share your hobby with your children – if they're interested, embrace it! But by the age of three or four, most children will have stronger hand co-ordination, making it easier for them to hold and use a controller. If you own a PS5 and are wondering where to start with your children, we've rounded up the best PS5 games for 3 to 4 year olds.
When it comes to introducing young children to games, we recommend choosing something simple. The easier, the better, really. Don't try to force your own childhood favourites on them: you might have loved Sonic and if they do, great! But let them find their own favourites, too. Games that give a level of freedom are often good, as they allow youngsters to simply get used to using a controller.
Not every game on this list is an obvious choice for a youngster, but they've all been played and vetted by us. We've chosen them based on their accessibility, ease of play, how much they appeal to children and, of course, their suitability. Read on to see our picks of the best games for 3 to 4 year olds, and have fun gaming with your youngsters!
Want more ideas? Check our our list of best PS4 games for 3 to 4 year olds, too. Thanks to backwards compatibility, they're all perfectly playable on PS5. 
This list contains affiliate links to retailers. Using one of these links doesn't affect your purchase but it does mean GameSpew may earn a small percentage of the retailer's profit – which goes towards our running costs.
1. Sonic Origins Plus
Alright, we said you shouldn't force your own childhood favourites, like Sonic, upon your own kids. But that's not to say you shouldn't try them out with them! Sonic Origins (or the newer, expanded release, Sonic Origins Plus) is a collection of classic Sonic games from the 90s. The Mega Drive classics of Sonic the Hedgehog 1 to 3 are wonderful platform games that let children simply run fast from one side of the screen to the other. If they don't get very far, it doesn't matter much: it's all about taking in the sights and sounds, and getting used to pushing buttons. It also offers a nice history lesson of what games were like 25 to 30 years ago.
Read our review of Sonic Origins Plus
Buy Sonic Origins Plus on Amazon
2. Disney Dreamlight Valley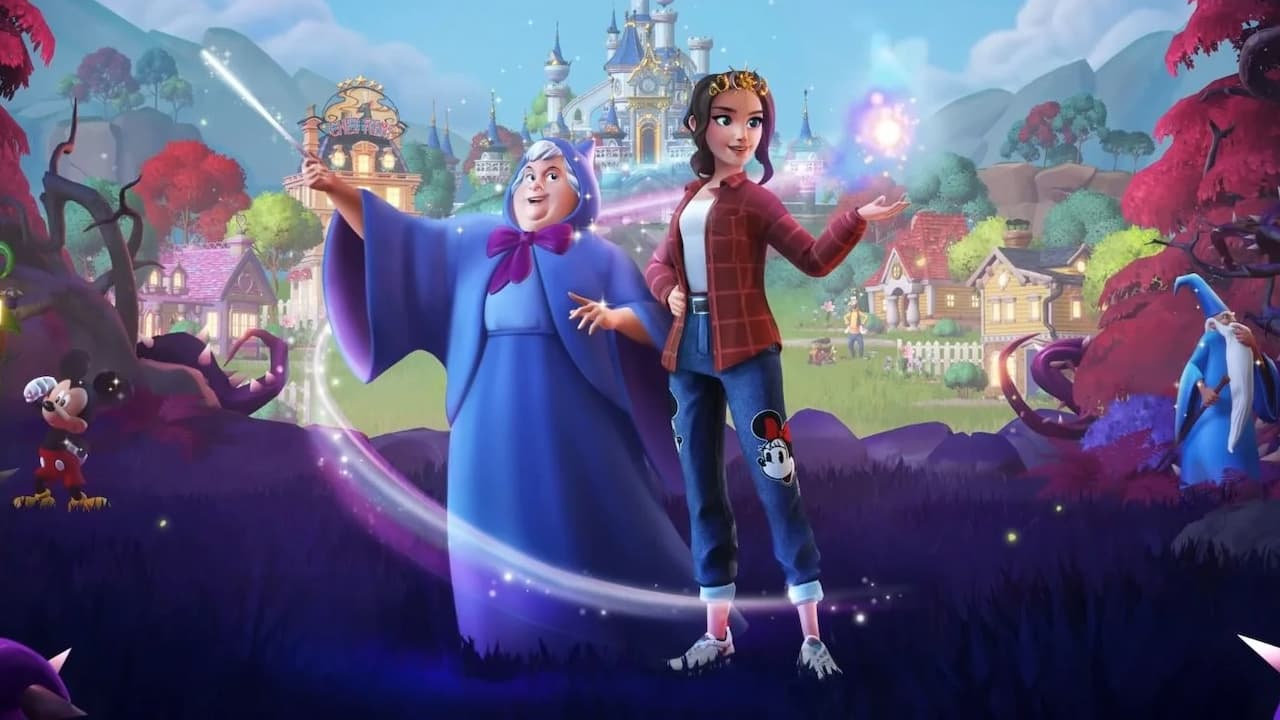 We can't help but recommend Disney Dreamlight Valley to parents of young children. Most kids love Disney, and if yours does too, they're going to adore exploring Disney Dreamlight Valley. This adventure game does have missions to complete and goals to work towards, but you can simply explore, hang out with Mickey Mouse or The Little Mermaid, and do whatever you feel like doing. It's a relaxing, combat-free game that provides a great sandbox for kids to get used to taking control of a character in a 3D world – and a beautiful, interesting 3D world at that.
Read our review of Disney Dreamlight Valley
3. Peppa Pig: World Adventures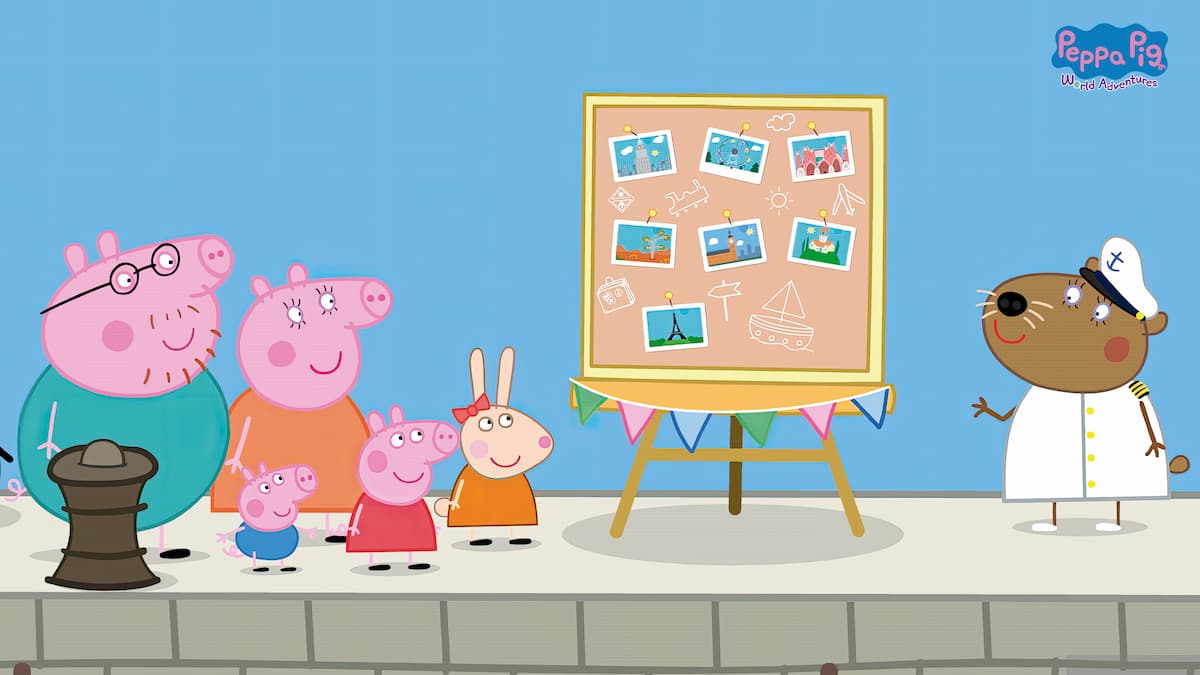 If your little one loves Peppa Pig, then this is the game for this. What's so great about Peppa Pig: World Adventures is that it's animated to look exactly like the TV series. Players can create their own character and family, and essentially it's like starring in their own episodes of Peppa Pig. World Adventures sees you visit seven cities across the world, so offers an opportunity to learn a little about the world, too. But really, the joy here is simply frolicking with Peppa and her family. It's undoubtedly one of the best games for 3 to 4 year olds on PS5.
Read our review of Peppa Pig: World Adventures
Buy Peppa Pig: World Adventures on Amazon
4. Horse Tales: Emerald Valley Ranch
For horse lovers, Horse Tales: Emerald Valley Ranch is an absolute joy. This open world adventure sees you ride your horse through gorgeous countryside and scenery, with the overall goal to restore an old ranch to its former glory. Youngsters needn't worry too much about the objectives, though. It's a joy simply riding a horse through valleys and fields. You can groom your horse too, and feed it treats. It's a lovely, chilled-out adventure without any danger or difficulty spikes, so children can simply enjoy being in the world.
Read our review of Horse Tales: Emerald Valley Ranch
Buy Horse Tales: Emerald Valley Ranch on Amazon
5. Paw Patrol The Movie: Adventure City Calls

There are several Paw Patrol video games available now, but in our opinion, Paw Patrol The Movie: Adventure City Calls is one of the best on PS5 for 3 to 4 year olds. Why? Well, this movie tie-in offers bite-sized open worlds in each level, giving children the freedom to do a bit of exploring. The goals for each each level are very simple: all you need to do is collect bones and "solve" a series of small problems around the city. Those problems simply require players to approach and press a button, then watch the appropriate character carry out the task: maybe Marshall will put out a fire, or maybe Rubble needs to, well, clear some rubble. It's bound to be a hit with anyone that loves the TV series.
Read our review of Paw Patrol The Movie: Adventure City Calls