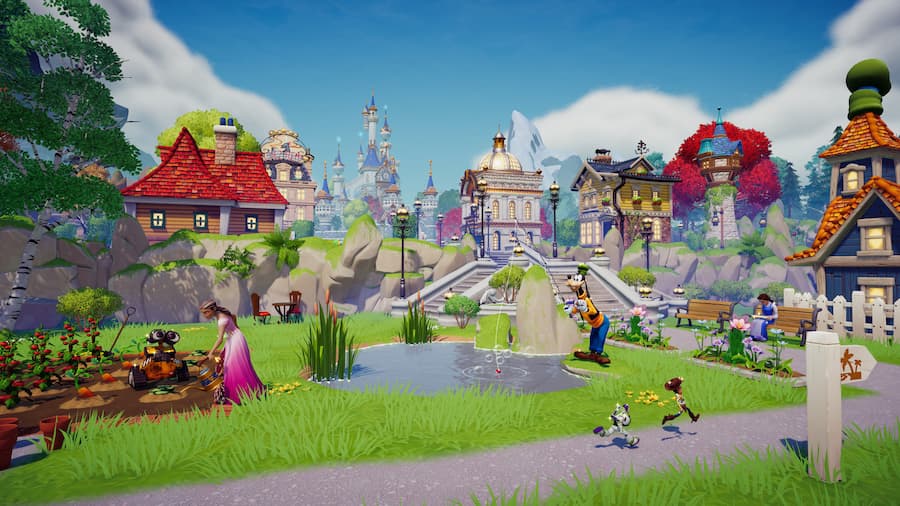 Have you ever wanted a fairy godmother? Disney Dreamlight Valley's The Remembering update could be what you've been waiting for.
Okay, technically she's still Cinderella's fairy godmother but she'll no doubt reward you for completing her friendship quests. The Remembering may sound like some kind of horror movie but this Disney Dreamlight Valley update adds a whole host of other content.
We've always said we're happy to get more DDV content and this update, arriving today, seems set to deliver. Aside from introducing the Fairy Godmother, this update also fills in some of the story behind the Forgetting. Just what caused Disney Dreamlight Valley to fall into near ruin? This update could give you the answers.
On top of that, some Pixar properties also get a look in. There's the "Wonder of Pixar" star path, which adds items from Elemental, as well as Inside Out, Finding Nemo and Finding Dory, and Turning Red. Though, if we're honest, it's not great timing, what with Pixar having laid off a whole bunch of staff.
So what else does the update add? You can find the full patch notes here, but we've cherry-picked some of the highlights.
The Collect 'Em All: Strangers from the Outside!" sometimes spawned unreachable quest items, that's been fixed.
The game now has Steam and Epic Games Store achievements.
You can preview the models of premium items before purchasing them.
You can have different player houses, though only one of each style.
There's now a mannequin to display your outfits on.
On PC, PlayStation 5 and Xbox Series X|S you can increase the item limit to 1,200 unique objects / 6,000 total objects.
And, of course, the Fairy Godmother will also be handing out her various friendship quests. The patch should be arriving today and you can check out the latest DDV roadmap to see what's next.