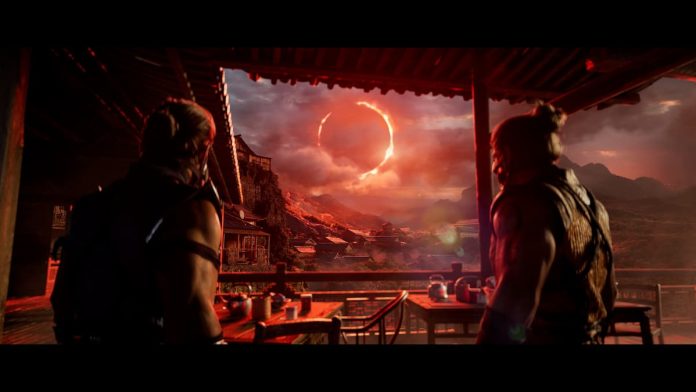 Ahead of the game's launch later this year, we've spent some time with Mortal Kombat 1 thanks to its recent online stress test. It has assured us of two things: one, this is the still the Mortal Kombat we know and love, and two, it's possibly the best-playing entry in the series yet.
The first thing you notice when playing Mortal Kombat 1 is how impressive it looks. Mortal Kombat 11 was already a stunner, particularly on PC and current-gen consoles, but there's a clear step up here. Character models and environments are much more detailed and lifelike, making the fighting action not only more exciting to look at, but also more hard-hitting. There are a couple of features that we've particularly come to love, too.
There's how blood realistically gathers on the floor, for one, making the act of combat feel that bit more brutal. And we also love how stages now have both day and night variants. It subtly changes the atmosphere while keeping things fresh. Though players may miss interacting with them: no longer can you use objects to catapult yourself off, or pick up and throw.
In terms of gameplay, Mortal Kombat 1 doesn't really deviate from the tried-and-tested formula all that much. Mechanically it's very similar to the last couple of entries in the series, even down to bone-crunching fatal blows becoming available when low on health. It feels somewhat faster-paced on the whole, though, and much more fluid. There's also more of a focus on aerial combat, it would seem, with characters having nifty in-ait combos.
The only gameplay aspect we're not sold on so far is the cameo system. This allows you to choose a support character, and bring them in to perform a range of moves as long as a gauge has enough of a charge. It adds a bit more unpredictability and mayhem to matches, sure, but it also just feels strange context-wise.
In the online stress test, Sub-Zero, Kitana, Kenshi and Liu Kang were all playable, and classic Kano, Sonya and Jax were all present as cameo characters. Needless to say, the likes of Kano jumping in to help Liu Kang feels a bit strange. Your cameo characters will also lend their assistance when it comes to X-Ray attacks. It's neat in principle, but does make them even more drawn out which will frustrate some.
After dipping our toes into a very small portion of what we expect Mortal Kombat 1 will offer, we're very keen to explore more of the title. Will it offer the same level of character customisation as Mortal Kombat 11, for example, and will its cameo system be given context within its story? Ultimately, though, this looks like it's going to be another bout of bloody good fun for fighting game fans, with gorgeous visuals, fun mechanics, and smooth netcode.
Mortal Kombat 1 launches 19th September on PS5, Xbox Series X/S and PC