We can't get enough horror here at GameSpew, and if you have a PS Plus Extra or Premium membership, you have a great selection of horror games right at your fingertips. From multiplayer thrills to story-driven jump-scares, there's a horror game to suit just about every taste to be found on Sony's monthly subscription service. But just what are the best horror games on PS Plus Extra?
We've rounded up six unmissable horror games, all which can be played at no extra cost if you have an active PlayStation Plus Extra or Premium subscription. Simply download them onto your console and you're good to go. If you need to top up your PS Plus subscription, why not check availability on Amazon?
1. The Quarry
The Quarry is the first of three games on this list of best horror games on PS Plus Extra to come from Supermassive Games. Three games from the same developer may be a little overkill, but when Supermassive as just this good at horror, it's no surprise. The Quarry is a story-driven thriller about a group of camp counsellors stuck at summer camp one more night. There's a reason why they should have left sooner, however, and they're about to find out in the grizzliest of ways. As you take control of each character, the choices you make will determine who lives or who dies – everyone might die if you're not careful. Packed with twists and turns and some wonderfully horrifying scenes, there's a lot to love about The Quarry.
2. Observer: System Redux 
A narrative-driven sci-fi horror set in a cyberpunk world, Observer: System Redux packs one heck of a punch. It casts you as Daniel Lazarski, a detective "Observer" who, equipped with a strange device called a Dream Eater, can hack into people's minds. Already, that should be ringing alarm bells: who knows what you'll find when you're delving into people's deepest, darkest thoughts. And soon enough, Daniel's perspective of the world begins to shift and eventually, he can't tell dreams from reality. This terrifying vision of the future will keep you gripped from start to finish, and if you're a fan of horror games with a difference, it really shouldn't be missed.
Read our review of Observer: System Redux
3. Until Dawn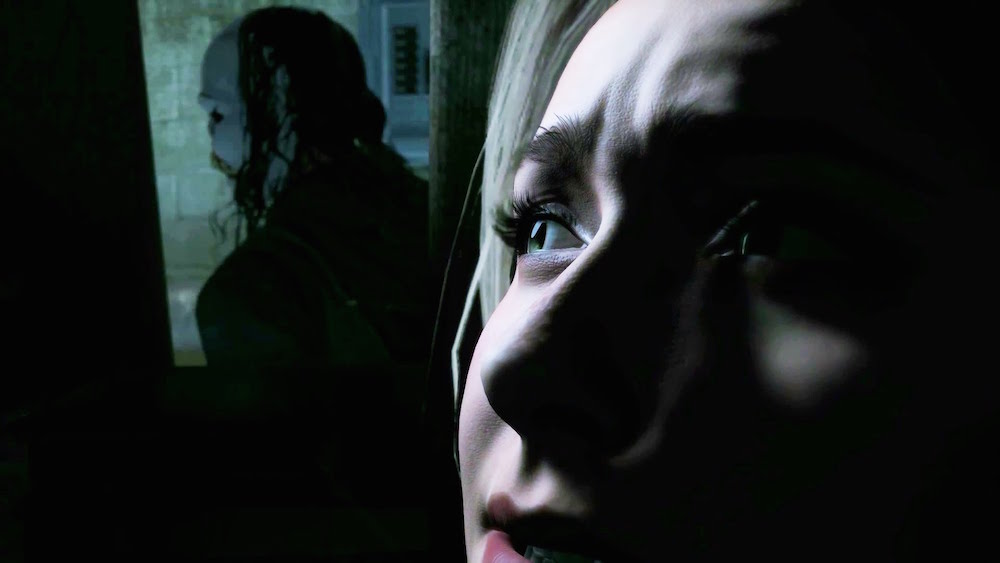 Until Dawn is the game that made a name for Supermassive Games in the world of horror. Some eight years old now, this cinematic adventure is still just as exciting and terrifying as it ever was. Its cast is star-studded – featuring Hayden Panettiere and Rami Malek, amongst other talent. It's the story that will grip you most, however. Until Dawn tells the story of a group of teenagers stranded on a snowy mountain. Not only do they have their own problems to deal with, but it turns out they're not as alone as they thought, with some terrifying monsters lurking nearby… This really is a modern classic, and one of the best horror games you can play on PS Plus Extra.
4. Vampyr
From Don't Nod Entertainment, Vampyr is a little different from the other games on this list, but still one of the best horror games you can delve into on PS Plus Extra and Premium. It's an open world game about, well, vampires – as if you didn't guess. Set in a dark and eerie Victorian London, it oozes atmosphere out of every pore. Honestly, simply walking around the tight, cobbled streets is enough to send chills down your spine; not knowing what awaits around any corner simply heightens the feeling. Vampyr is action focused, however, so you'll be doing plenty of fighting. It might not be the scariest thing to do in a game, but when it's as entertaining as this, you really won't mind.
5. Dead By Daylight
Here's another action-focused horror game. Dead By Daylight is an asymmetrical multiplayer game, putting a number of players in the role of a survivor and one as the killer. Essentially, you get to act out your own slasher movie: what could be better than that? It's been heavily supported by its developer Behaviour Interactive since launch, and that means there's a wealth of characters and locations to play in – many based on real horror movie franchises. It hits all the notes that any good horror game should, throwing in plenty of tension and atmosphere whether you're playing as a killer or a survivor.
Read more about Dead By Daylight
6. Man of Medan
Last but not least is Man of Medan, another title from Supermassive Games. This is the first of four games in the Dark Pictures Anthology series, and it sees a group of friends head out into the open water on a diving trip. But when they come across a ghost ship, things take a very sinister turn. If you saw a ghost ship while out sailing, you'd probably just turn around and sail back to shore, right? Or, at least, you should. Not these guys, who decide to board the boat. Naturally, terrifying events ensue – and just like The Quarry, your choices will determine who lives and who dies.
Read our review of Man of Medan
---
More PS Plus Extra games to sink your teeth into