After the best games like Diablo on PC? You've come to the right place.
We love the Diablo games. We really do. Though while the fourth entry in the series is finally with us, it doesn't stop us from wanting yet more action RPGs with a focus on killing hordes of monsters and collecting loot to sink yet more time into. Thankfully there are many games like Diablo available on PC, offering the same frantic, loot-filled fun.
So, what are the best games like Diablo on PC? Luckily we've put together a list of them for you. None of them are perhaps as good as your favourite Diablo game, but many are still very much worth sinking some time into. So, as Deckard Cain would say, "Stay awhile and, er… read". You'll be thankful for it when you're knee-deep in both corpses and treasure.
Want to support GameSpew? If you decide to buy any of the games on this list, please consider using our affiliate links, included below each entry. It won't cost you anything extra, but we'll get a small slice of the purchase. Thank you.
1. Grim Dawn
With critics hailing it as the spiritual successor to Diablo 2 you've been waiting for, you know you're onto something good with Grim Dawn.
Not only is Grim Dawn great fun to play, but it looks fantastic too. If you're familiar with Diablo you know what to expect: quests, monsters, lots of skills, and more importantly, loot. Honestly, there's not much more you could ask for.
If you're done with whichever Diablo game you've benn playing and need something new to while away the hours, Grim Dawn should be at the top of your list. It's certainly one of the best games like Diablo on PC right now.
2. Lost Ark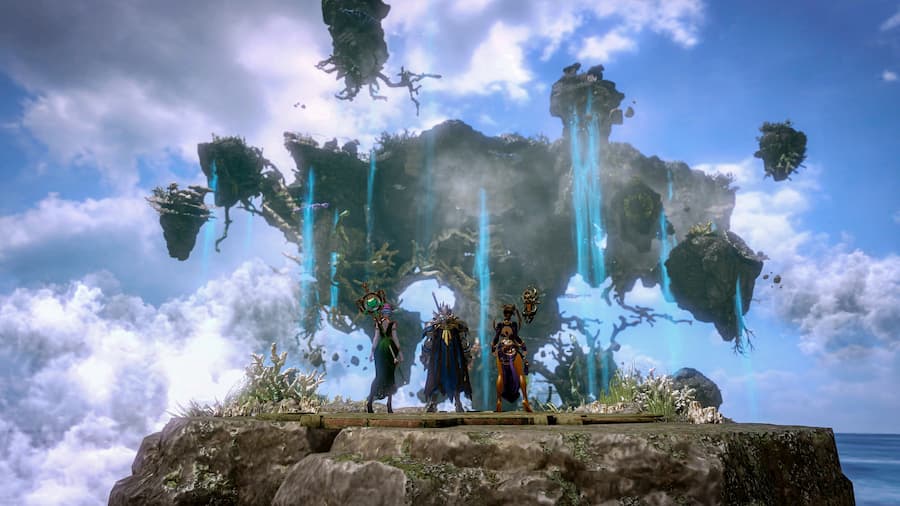 A smash hit in Asia, Lost Ark is now finally available in the west. And if you're after the best games like Diablo on PC, you should definitely give it a try. It won't cost you anything to do so, either, as it's free-to-play.
Just like Diablo there are multiple classes for you to choose from, each with their own strengths and weaknesses. So, whether you like to play ranged or get up and close and personal with your enemies, you're catered for. In any case, as you make your way through the game's story, alone or with others, you're going to meet a lot of interesting NPCs, take on lots of quests, and acquire mountains of loot.
With its impressive visuals and addictive gameplay, it's easy to see why Lost Ark has proved to be such a hit. It's well worth digging into to if you want a game that you can play for days, months or even years.
3. Minecraft Dungeons
Think of Minecraft Dungeons as My First Diablo. It has all the ingredients, only it's much more colourful, less gory, and a lot simpler.
After creating your character, you're free to play Minecraft Dungeons alone or in a group. Either way, you'll make your way through numerous campaign missions, killing hordes of enemies, collecting loot and levelling up along the way. As you level up you earn enchantment points, which can be used to bestow your weapons and armour with a myriad of useful powers.
It may start out easy, but Minecraft Dungeons does get tricky as you crank up the difficulty. And you'll want to play on harder difficulties eventually, as that's how you get the best loot. Needless to say, if you're after games like Diablo on PC, Minecraft Dungeons should definitely be considered.
Read our review of Minecraft Dungeons
View Minecraft Dungeons on Steam
4. Warhammer: Chaosbane
Set in the Warhammer fantasy world, Warhammer: Chaosbane is a dark hack and slash action RPG that very much apes Diablo.
Playing as one of four characters, you battle your way through four acts, defeating foul creatures and those who worship them with reckless abandon. Depending on the character you choose, you might have powerful magic at your disposal, or skills that lacerate your enemies and make them bleed. Though with a wide range of skills and abilities available once you reach max level, how you build your character is up to you.
Featuring local and online co-op, Warhammer: Chaosbane is one of the better Diablo clones that's currently available. It's just let down a little by its linear structure and failure to educate you about new gameplay systems as they open up. So, if you want a break from the Diablo series, give Warhammer: Chaosbane a try.
View Warhammer: Chaosbane on Steam
5. Borderlands Series
Surely everyone has heard of Gearbox's Borderlands series? If you haven't, acquaint yourselves; it's rather good.
Four Borderlands games are available on PC: Borderlands, Borderlands 2, Borderlands 3 and Borderlands: The Pre-Sequel, giving you hours upon hours of first-person shooting, looting, RPG action that you can enjoy alone or with friends. There's now also a spin-off, too, in the form of Tiny Tina's Wonderlands. They all have their own little quirks, but our personal favourite is Borderlands 2. Still, if you haven't played any Borderlands games before you're probably best off starting with the first.
Trust us, if you like the Diablo series but also like shooting things in the face with guns, you'll absolutely love the Borderlands games.
View the Borderlands games on Steam
6. Path of Exile
If there's one thing better than a free game, it's a free game that's bloody good. Path of Exile is both of those things.
Path of Exile is a great-looking action RPG that you can download without having to part with any cash. Even better is that it's a joy to play thanks to its deep character development, mountains of loot and ever-expanding content.
As Diablo clones go, Path of Exile is up there with the best of them, and you'll only have to spend a penny if you want to support the developer and buy some optional content. Which you most certainly should. It really is amazing that you can play this great game for absolutely nothing with no catches. Go on. Give it a try.
7. Torchlight Series
Developed by Runic Games, co-founded by some of the creators of the original Diablo, the Torchlight games are just what you'd expect.
There's plenty of adventuring to be done, and along the way you'll be defeating hordes of monsters. What you'll be most interested in, however, is the loot that they drop.
Torchlight I, II and III will feel instantly familiar to anyone who's played a Diablo game, but that's not a bad thing. With their colourful art style and randomised dungeons, there's plenty of fun to be had with them. Take note though – the original Torchlight is single player only.
View the Torchlight games on Steam
8. Titan Quest Anniversary Edition
Originally released in 2006, Titan Quest received a bit of a spruce up in 2016 and became Titan Quest Anniversary Edition.
It shows its age in some places, but Titan Quest Anniversary Edition is a game that Diablo 2 fans in particular will appreciate. Its story will take in excess of 30 hours to complete, there's so much loot that you won't know what to do with it, and its character development is surprisingly deep.
The more you play Titan Quest Anniversary Edition the more you become aware that it's an old game given a new lick of paint, but if you love Diablo don't let that put you off; it has a great deal of entertainment in store for fans of loot-filled action RPGs. As games like Diablo on PC go, this is up there with the best of them.
9. Last Epoch
Multiple character classes – check. Loads of skill trees – check. Randomised loot – check. Last Epoch is on track to be one of the best games like Diablo on PC out there.
Currently in Early Access via Steam, Last Epoch has gained over 19,000 reviews since it launch back in 2019. Even better, they're very positive overall. It's perhaps because the game combines exciting dungeon crawling along with deep character development. Throw in an enjoyable loot system and a unique time travel feature, and you have a game that promises endless replayability.
Being in Early Access, Last Epoch isn't quite finished yet. There's still loads of content to go at though, and a full launch is set for some time in 2022. Start playing now, and you'll be able to get a head start, as well as potentially shape the game as it nears completion. So, maybe consider giving it a go.
10. Nioh: Complete Edition
Do you like hard games? If so, Nioh: Complete Edition might just become one of your favourite games like Diablo on PC.
Casting you as a lone traveller, Nioh tasks you with battling your way across Japan. Along the way, you'll come face to face with more vicious warriors and grotesque demons than you can count. If you don't keep your wits about you, chances are you won't finish your journey.
While Nioh's moment-to-moment gameplay has more in common with Dark Souls than Diablo, it has a very similar loot system. There are countless items for you to find, each with their own properties, and only by finding and equipping the best loot will you remain in the fight. Is that Diablo enough for you?
11. Warhammer 40,000: Inquisitor – Martyr
If you like Diablo games and the world of Warhammer 40,000, you're onto a winner with Warhammer 40,000: Inquisitor – Martyr.
Combining the dark world created by Games Workshop with action RPG gameplay, this is a Diablo clone you should definitely check out. Your exploits will have you facing off against masses of enemies, just waiting for you to put them out of their misery. And as you do so you'll grow stronger as well as obtain useful equipment. With new content being added regularly, Warhammer 40,000: Inquisitor – Martyr is a game that could eat up huge chunks of your time.
View Warhammer 40,000: Inquisitor – Martyr on Steam
12. Wolcen: Lords of Mayhem
Wolcen: Lords of Mayhem had a very successful launch. Since then though, many players have been disappointed with its myriad of bugs and promised features that haven't come to fruition. Still, if you're after an entertaining slice of hack and slash gameplay with mountains of loot, it's definitely worth a try. Especially as it looks absolutely lovely.
Perhaps the best thing about Wolcen: Lords of Mayhem is that it doesn't force you to pigeonhole yourself into a character class. You can develop your character as you see fit, with the weapons you have equipped determining your skill types.
View Wolcen: Lords of Mayhem on Steam
13. Victor Vran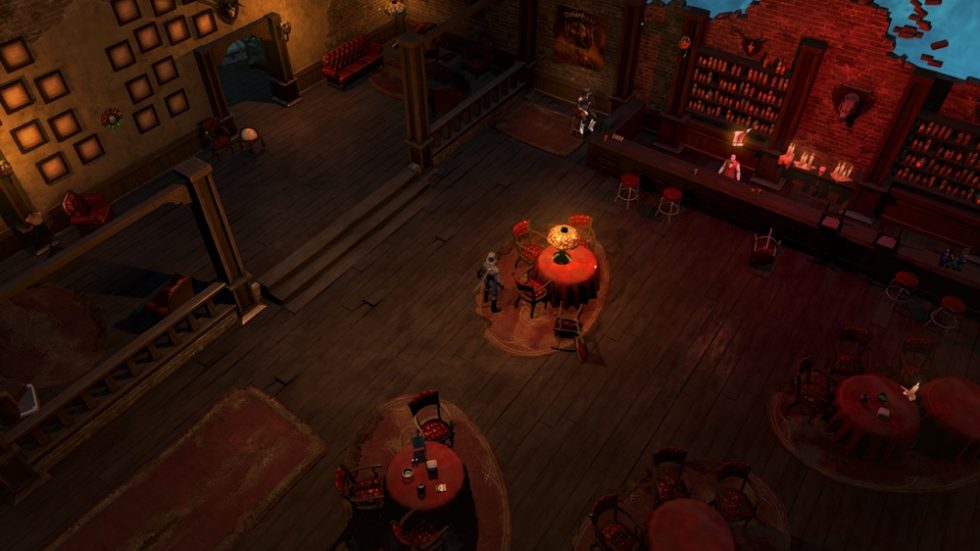 It has demons, loot and bucketloads of action, and it's also one of the best Diablo clones available. It's Victor Vran, and it's available as a standard or fully-featured version complete with additional content.
The standard version of Victor Vran is budget priced, so it's definitely worth checking out. Then, if you like it, you can buy the two additional expansion packs and it still costs the same as the fully featured version. Our advice is to definitely pick up the Motorhead: Through the Ages expansion as it rocks (pardon the pun). Chances are though, that if you love the Diablo games you'll have a great time with Victor Vran.
Read our review of Victor Vran
14. Space Punks
Take Borderlands and Diablo, put them in a blender, and the result is Space Punks, a isometric action RPG with tonnes of loot and lashings of humour.
Currently available via open beta on the Epic Games Store, Space Punks is some way away from being "finished". Developer Flying Wild Hog envisions the game being enhanced and expanded upon far beyond its actual launch release, too. Jump into Space Punks now, though, and you'll still find plenty of content to sink your teeth into. Even better, it's very enjoyable to play, especially if you like twin-stick shooters.
The fact that it's in open beta means that bugs often rear their heads and some things are subject to change, which may put some players off. But if you're willing to put up with some hiccups and potentially help shape the game's future, it's worth jumping into Space Punks right now. This is one of the most promising games like Diablo to emerge on PC for a while.