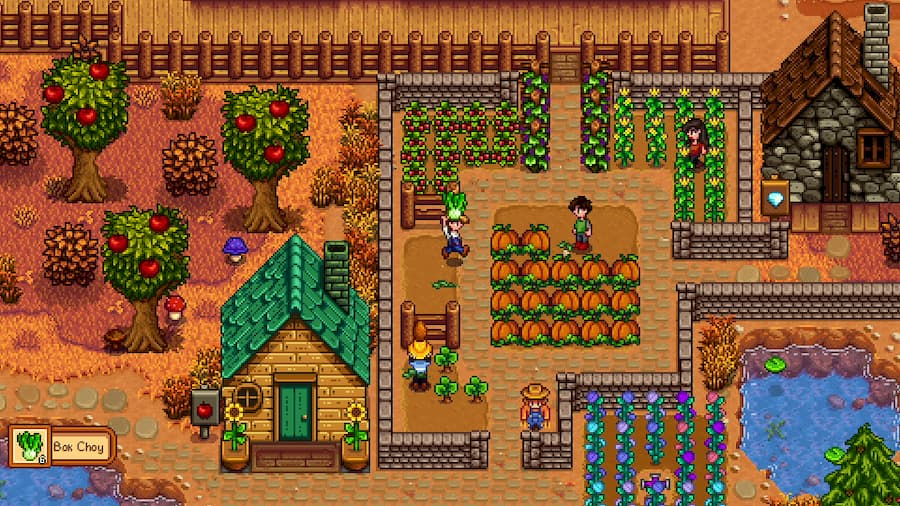 Stardew Valley lives still, and it's getting new content in the shape of a 1.6 update patch.
Okay, there will always been people playing it, it's such a massively popular game. But it's still surprising to see Stardew Valley getting a major new 1.6 update, three years after the last major update and a year and a half after the last minor one.
Developer ConcernedApe is currently working on the Haunted Chocolatier, which sees you – and a bunch of ghosts – running a chocolate factory. But it was Stardew Valley that put them on the map and they've found time to revisit this farming sim.
So what's arriving in this new update? Concerned Ape has only revealed a few details so far. They have confirmed there'll be a new festival, new items, new dialogues and more. Plus, there's the promise of more secrets to uncover.
coming in Stardew Valley 1.6…
-new festival
-new items
-more dialogues
-secrets
-???

— ConcernedApe (@ConcernedApe) July 17, 2023
The last major update, 1.5, added a whole new region, new enemies, new animals and more. We doubt this update will be quite that massive, but we're still glad to see a game this old getting a dab or five of new content.
The update is, as yet, undated. Going by previous updates we'd expect it to hit the PC first then make its way onto console. It's currently available on PC, Mac, Switch, PlayStation 4, Xbox One, Android and iOS. And if you want to know why you should be playing it, check out our review here.