We're now in July, which means we're more than half way through the year. And as is tradition, it means it's time to look back over the best games of 2023 so far. In the last six months, we've already had some incredible titles. But with six months still to go, there's a good chance we'll see plenty more heavy hitters to knock some of these off their top spots. We'll just have to wait and see. Either way, we're here to celebrate the best games from the first half of 2023.
As always, we've chosen a mixture of AAA and indie games, and everything in between. These are the games that have had the biggest impression on us this year so far; the games we've not been able to put down, and the games we've kept thinking about long after seeing the credits roll. They're presented below in alphabetical order rather than any kind of ranking. Come on, how can we pit Tears of the Kingdom and Diablo 4 against each other in any meaningful way?!
We'd love to hear your favourite games of 2023 so far. Hit us up on Twitter @gamespew using the hashtag #bestgamesof2023.
This article uses affiliate retail links. Making a purchase after clicking on them won't cost you anything extra but it means GameSpew may earn a small commission, which goes towards the running costs of the site.
1. Dead Island 2
Release date: 21st April
Available on PS4, PS5, Xbox One, Xbox Series X/S and PC
Dead Island 2 deserves a place on our list of the best games of the year so far for one simple reason: it took so damn long to get here. Over 10 years of development hell left us thinking, at times, that Dead Island 2 would never see light of day. But this April, it did. And the most surprising thing? Not only is it ridiculously good fun to play, but it released in a very polished state. At a time when the vast majority of games have required endless patches after launch just to be remotely stable, that's something to be celebrated. Well done, Dambuster Studios.
Read our review of Dead Island 2
2. Dead Space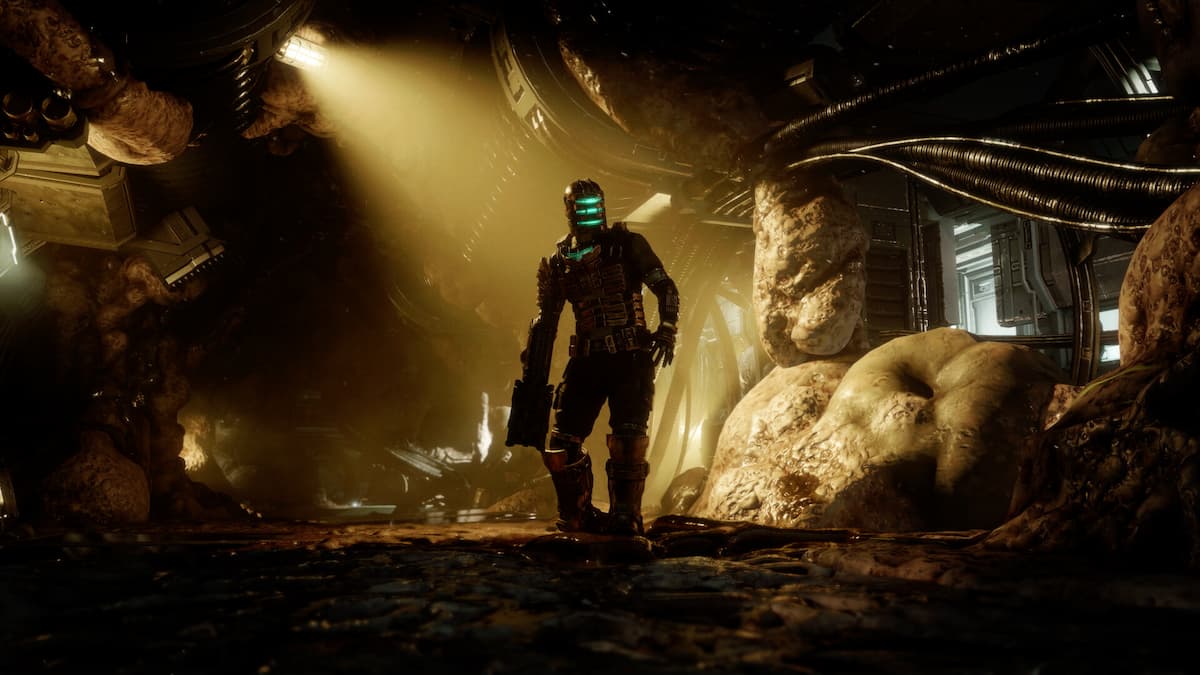 Release date: 27th January
Available on PS5, Xbox Series X/S and PC
EA has been on a roll recently, putting out one game after another that's kept us glued to our screens. The one that's impressed us the most, though, is the company's remake of Dead Space. Like the best remakes, it keeps everything we loved about the original game, including the ability to stomp our enemies to bits. But it also pushes the series forward in some interesting new ways, adding some optional side-missions to complete and opening up the USG Ishimura on which it's set for exploration. This is action-horror at its finest, and we're so hopeful that it leads to another remake or a new sequel.
3. Diablo 4
Release date: 6th June
Available on PS4, PS5, Xbox One, Xbox Series X/S and PC
It's been out only a month, but collectively we've already put hundreds of hours into Diablo 4. Granted, we were bound to: Diablo 3 was one of our favourite games of the last generation, and between us we've clocked up thousands of hours into it. And so, Diablo 4 being excellent didn't exactly come as a surprise. But with numerous improvements over its predecessor – such as a stronger story, a bigger, more cohesive world, hundreds of side quests and a strong endgame straight out of the gate – it may just be the best Diablo game yet. And if Diablo 3's post-launch development is anything to go by, it's only going to get better in the years to come.
4. Dredge
Release date: 30th March
Available on PS4, PS5, Xbox One, Xbox Series X/S, Switch and PC
Who'd have thought a fishing game would make it onto our list of the best games of 2023 so far. But Dredge is no ordinary fishing game. This cosy – and a little bit spooky – game sees you sail through a series of remote islands, fishing in the waters around them. By selling your fish on nearby islands, you can earn money to upgrade your boat and equipment, allowing you to fish in deeper waters and go after bigger, rarer catches. There's much more to Dredge than simply catching fish though. There are mysteries to uncover, strange characters to meet, and weird artefacts to dredge up from the depths. This is one of those rare games that we really didn't want to end: we could explore Dredge's glorious and gloomy world forever.
5. Final Fantasy XVI
Release date: 22nd June 
Available on PS5
Cross Game of Thrones with Final Fantasy and you get Final Fantasy XVI, a game that revitalises the series in many ways while also returning to its roots. Final Fantasy XVI features real-time combat that feels like it's been ripped out of Devil May Cry at times, and marries it with a more mature story in which characters swear like sailors and *gasp* engage in sexual activity. Beyond all that, though, it's a gripping game with tremendous visuals, a story full of twists and turns, and epic Eikon battles. Whether you're a Final Fantasy fan or not, this needs to be played if you have a PS5.
Read our review of Final Fantasy XVI
Buy Final Fantasy XVI on Amazon
6. Humanity
Release date: 16th May
Available on PS4, PS5 and PC 
Puzzle games are often a bit samey these days, generally tasking players with moving blocks or creating portals. Enter Humanity, in which you take control of a dog composed of glowing light and lead an endless stream of seemingly mindless humans to their salvation. How do you do that? By laying markers on the floor that direct them and instigate actions such as making them jump. And as you progress, things only get more complex with additional actions and rules added into the mix. As well being one of the best games of 2023 so far, Humanity might end up being remembered as one of the best puzzles games of all time by some.
7. The Legend of Zelda: Tears of the Kingdom
Release date: 12th May
Available on Switch
Surprising absolutely nobody, The Legend of Zelda: Tears of the Kingdom has of course earned itself a place on our list of the best games of 2023 so far. The sequel to Breath of the Wild once again puts us in charge of Link in a huge open world – but this time he's got a new skill up his sleeve: the ability to craft. You'll need to make bridges, rafts and all kinds of contraptions to help you out on your journey. Or simply just to have fun. It's ingenious, really, and even if it's not exactly what we think of when we picture a classic Zelda game, there's no denying that it's taken its audience by storm.
Buy Tears of the Kingdom on Amazon
8. Paranormasight: The Seven Mysteries of Honjo
Release date: 9th March
Available on PC and Switch
The visual novel genre is pretty niche, but every once in a while one comes along which we think would win a lot of people over if they just gave it a try. Paranormasight is one such visual novel. This supernaturally-charged adventure finds players cursed, and they need to seek out other curse-bearers in order to claim their power without falling foul of their mysterious powers. This is a visual novel that grips you from the outset with its dark premise, then, and surprises you throughout with its cleverness and unpredictability. Just give it a try. We dare you.
Read our review of Paranormasight
9. Resident Evil 4
Release date: 24th March
Available on PS5, Xbox Series X/S and PC
It's been a good year for horror fans, with not just a remake of Dead Space scaring us all silly, but also a remake of Resident Evil 4. In bringing this classic up to date, Capcom went all out to ensure that the spirit of the original game was preserved while also making it a little more grounded and more intuitive to play. And while things start out very familiar – almost a 1-1 recreation, in fact – the further you progress, the more you notice things have changed to improve the experience and keep it fresh. Add in the thrilling Mercenaries mode added post-launch, and you have one of the greatest games of all time updated and improved for modern audiences. And there's even a VR update on the way to improve it further.
Read our review of Resident Evil 4
10. Season: A Letter to the Future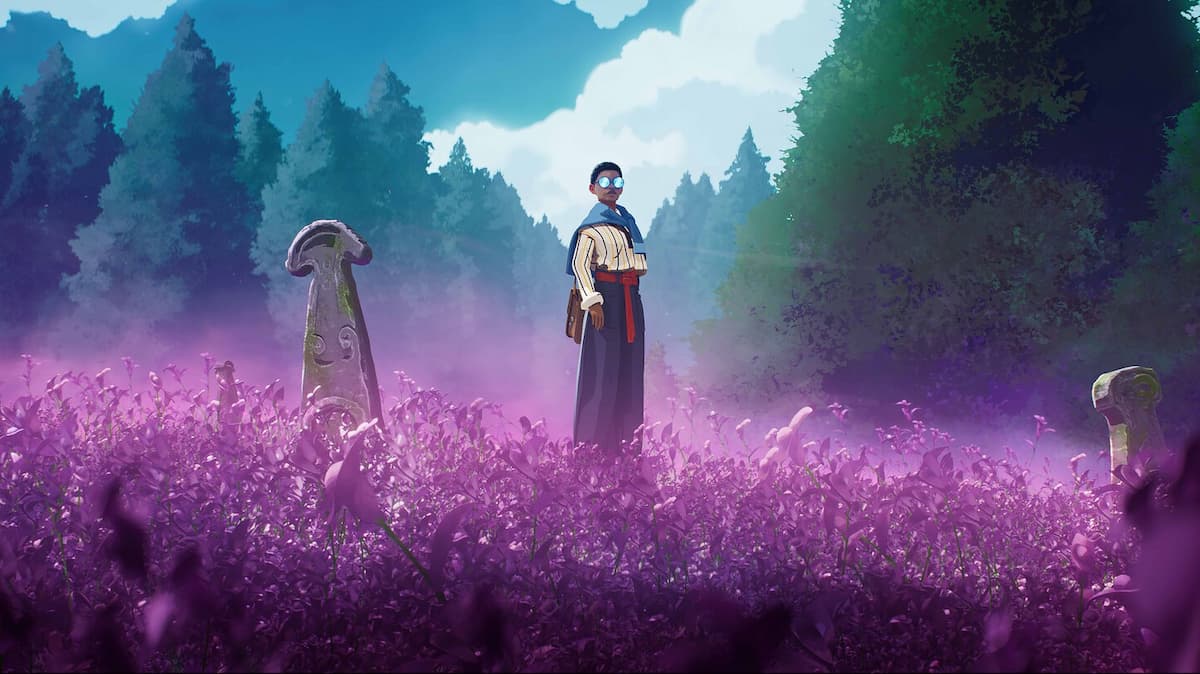 Release date: 31st January 
Available on PS4, PS5 and PC
We were heartbroken to hear the news that Season's developer Scavengers Studio has been hit with layoffs as a result of the game underperforming commercially. We absolutely adored our time with Season: A Letter to the Future. It's a gorgeous, thoughtful adventure that sees us explore a world on the brink of extinction. A new season is about to roll in, which means everything that came before will be forgotten and erased. Our job is to document the change, taking photographs and creating a scrapbook in the hope that the memories might live on. It's a bizarre premise, but the act of playing – of exploring this beautiful world, and forging your own memories – is an utter joy.
Read our review of Season: A Letter to the Future
11. Shadows of Doubt (Early Access)
Release date: 24th April (Early Access)
Available on PC
It may only be in Early Access, but the incredible ingenuity of Shadows of Doubt means it's earned itself a place on our list of the best games of 2023 so far. Shadows of Doubt casts you as a detective and, with an open world to explore, it's your job to investigate crimes in whatever way you see fit. That means snooping around people's apartments, hacking security systems or following your suspects. Being procedurally generated, no two games of Shadows of Doubt will ever be the same – and with a fully simulated world where all its residents have jobs, schedules and apartments, it makes for a truly immersive, fascinating experience. We're already having a great time with it, and can't wait to see how it continues to develop before its full launch.
Read our Early Access impressions of Shadows of Doubt
12. Street Fighter 6
Release date: 2nd June
Available on PS4, PS5, Xbox Series X/S and PC
We weren't too keen on Street Fighter 5, though it did redeem itself somewhat over time after its disappointing launch. Thankfully we have no such issues with Street Fighter 6, which has proven to be a blast right off the bat. Street Fighter 6 revitalises the series with yet another new art style, tweaked mechanics, and an interesting bunch of new characters alongside some fan favorites. More importantly, it has a wide range of modes from the outset, making it fun whether you want to play online or off. Throw in a new Modern control scheme to make the action more accessible to newcomers, and you have what is quite possibly the best fighting game available right now.