Even if you're not a seasoned gamer, you'll find something suitable to play on PS Plus Extra. Not every game requires you to be an expert. In fact, games are becoming more accessible than ever. Thanks to easier difficulty modes and settings that can be tinkered with, almost anyone can jump into a video game and have a good time. That said, some games are more suited to beginners than others, and we've picked out the best easy games for beginners on PS Plus Extra.
If you subscribe to either PlayStation Plus Extra or Premium, you have instant access to a library of hundreds of games, of all genres and types. Some are tough-as-nails, but many of them are easy games, suitable for beginners.
What do we mean by 'beginner'? Simply, anyone who isn't well-versed in video games. The titles we've chosen all have simple controls, and perhaps focus more on story than gameplay. You don't need to be an expert shooter or puzzle solver, for example, to enjoy these games. Simply pick up a controller and enjoy the game as it unfolds.
You can see the full list of games available on PS Plus Extra and Premium by clicking here. Otherwise, keep on reading to find out our picks of the best easy games for beginners on PS Plus Extra.
Buy PlayStation credit on Fanatical to extend your PS Plus membership
1. Last Stop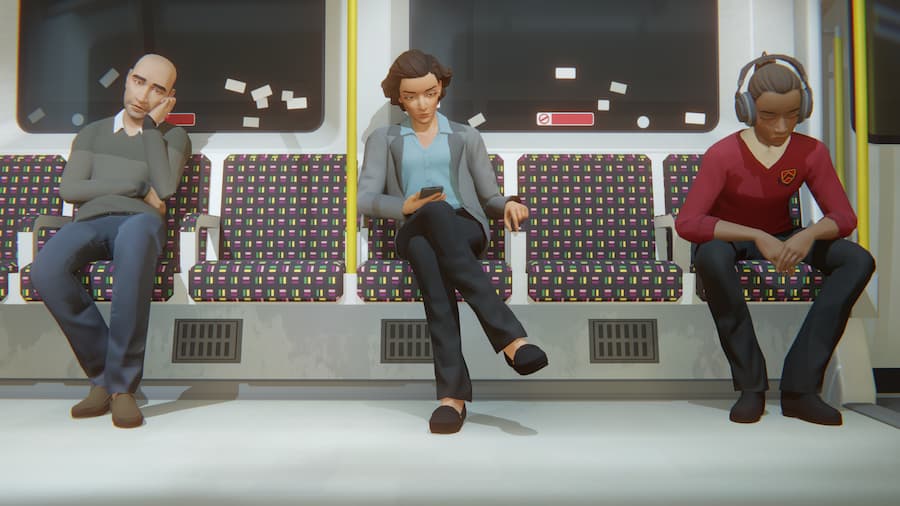 Best described as an interactive movie, Last Stop tells the stories of three separate people living very different lives in London. You'll guide them as they go through the motions of their days, making narrative choices and controlling them as they walk through the streets. Its basic interactions make it perfect for those not fully used to using a controller, but Last Stop is way more than simply one of the best easy games for beginners on PS Plus Extra.
It's the story of Last Stop that's the real winner. You'll come to care for each of the characters over the game's six-or-so hour run time, split into distinct chapters. And even though their lives seem completely separate to begin with, they'll come together in the end in a very unusual way. Needless to say, this is a game that will keep you on the edge of your seat, just like a real cinematic blockbuster.
2. Man of Medan
Not everyone is going to get along with Man of Medan, the first game in Supermassive Games' Dark Pictures Anthology. It's, primarily, a horror game. So it's not going to be for the weak of heart or those who don't like scares. But if you're up to the challenge, it's well worth jumping into, especially if you're a gaming beginner.
You see, thanks to simple controls, Man of Medan can be played by just about anyone. You'll take control of each of the characters, using the thumbstick to control and occasionally pushing a button to interact with something. The hardest thing here is the occasional quick time event that requires a speedy input. But with a gripping story and the threat of everyone's lives being in your hands, Man of Medan is one of the best easy games on PS Plus Extra and Premium. Don't miss it.
Read our review of Man of Medan
3. The Artful Escape
If you like music, then you'll love The Artful Escape. This short game puts you in the shoes of Francis Vendetti, nephew to a famous folk performer. He's expected to be the Next Big Thing, but folk music jus isn't his jam. He dreams of being a rock performer. And so, when an alien visits him in the middle of the night, whisking him away to a rock concert in the sky – no, really – he has a chance to make his dreams come true.
Rather fever-dreamish in its narrative, The Artful Escape blends simple platforming with short music-rhythm sections and an excellent narrative. It's more of a case of going through the motions, and experiencing an audio-visual tour de force as you play. The ease of playing makes it one of the best easy games for beginners on PS Plus Extra. How fantastic it looks and sounds is simply the cherry on top.
Read our review of The Artful Escape
4. Pile Up! Box by Box
Playable solo or with friends, Pile Up! Box by Box is one of the best easy games for beginners mainly thanks to its charming, inclusive nature. Players take control of a box and, with multiple levels to work their way through, set about completing a series of challenges. You might need to find upgrades for boxes – such as springs to help you jump – or you simply might need more boxes to stack up to reach new heights. But with no time limits, no real threat and no pressure, it makes for the perfect game to get to grips with a controller with. Plus, it's adorable and a lot of fun to play.
Read our review of Pile Up! Box by Box
5. Abzu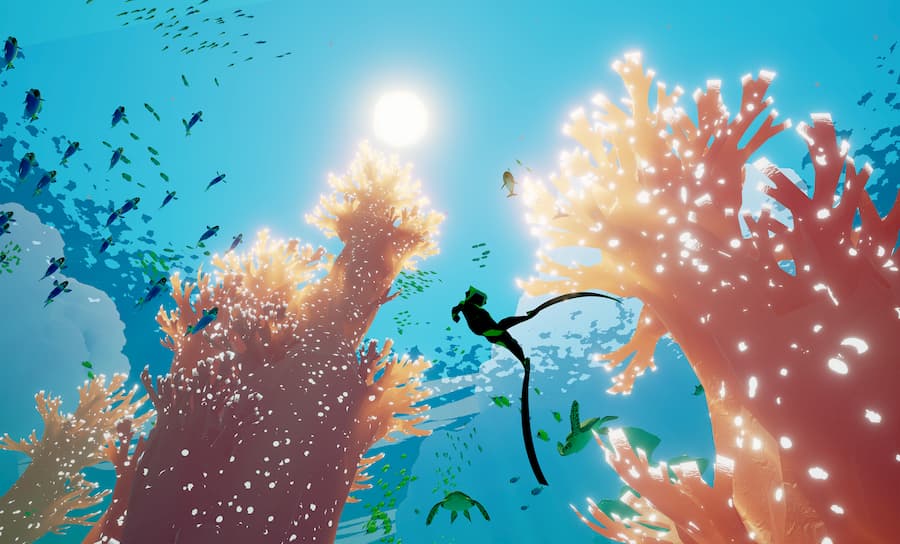 Beautiful and enchanting, Abzu is not only one of the best easy games for beginners on PS Plus Extra, it's one of the best games full stop. You see, this short, mesmerising adventure is all about exploring under the sea. Taking control of a diver, you'll swim through wreckages, alongside schools of fish and through coral reefs, taking in beautiful sights as you go.
There's no real threat in Abzu, and while there's a short narrative to work through, there's no time limit or pressure to reach a goal by a certain point. It allows players to take the game at their own pace, getting used to the controls and simply lets you enjoy being surrounded by a beautiful underwater universe. What could be better than that?
6. Lost Words: Beyond the Page
At its most simple, Lost Words: Beyond the Page is an easy platforming game. But it's really much more than that. This is technically two stories rolled into one; through her diary pages, it tells the story of Izzy, a young girl dealing with the illness and, ultimately, the death of her grandmother. It also tells the story of a magical girl who's trying to save her village – a story that Izzy is penning as a way to cope with her grief.
In Izzy's diary sections, players will jump over words and sentences as if they're platforms. In the fantasy sections, these play out more like a typical platform game, with one key difference: words can be used to manipulate the environment. It's a very neat idea, and one that works very well. It's an ideal game for beginners to get to grips with, but it's also a beautiful and moving adventure. So, whether you're looking for one of the best easy games on PS Plus Extra or something a little different, don't overlook Lost Words: Beyond the Page.
Read our review of Lost Words: Beyond the Page
7. Detroit: Become Human
Detroit: Become Human is a big, complex game – but it's also very easy to play, making it a great place for a beginner to start. From developer Quantic Dream, Detroit tells the story of three different androids in a futuristic world. A narrative-driven adventure, players are guided through the story, meaning there's little room for error.
The main gameplay elements at play here are minor exploration and decision-making. The choices you make shape the outcome of the story. You'll also have to complete some short quick-time events, which means pressing some buttons in the correct sequence. But difficulty options mean that they can be made easier for newcomers, and they do make for a great way to become accustomed to the controller. So, if you're a sci-fi fan and get a kick out of rich narratives, don't overlook Detroit as one of the best easy games for beginners on PS Plus Extra.
Read more about Detroit: Become Human
8. Bee Simulator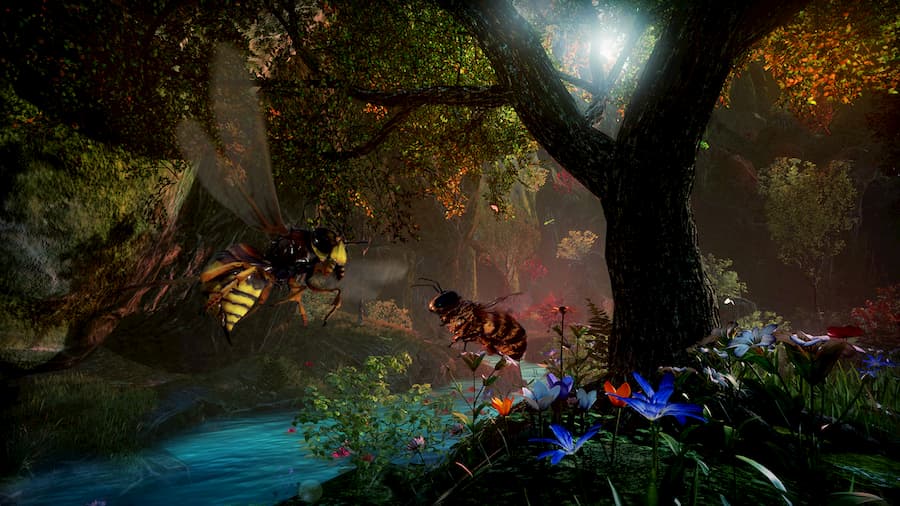 Ever wondered what it's like to be a bee? Well, no, us neither to be honest. But Bee Simulator answers that question anyway. And, actually, it's a pretty fun – if short – game. Here, you're presented with a somewhat open world to explore as a bee, free to fly around as you please and given a series of missions to complete. You're serving your queen and your hive, and so expect lots of pollinating and fending off threats.
There's a modicum of education here, too, as the game drills down the importance of bees in our ecosystem. It's a nice touch – particularly if you're a little scared of the striped buzzy creatures. But with easy controls and a fairly short campaign – we were done in around four hours – it's a great game for beginners to jump into. The freedom of flying through the air feels absolutely wonderful, and you're going to love it.