With over 300 games to choose from on Xbox Game Pass, it can be hard to know what to play. That decision is even more tricky when you're trying to find a game that's suitable for kids. A game that looks cute and cuddly going by its cover might actually be a horror game in disguise (see: Five Nights at Freddy's), and something else that looks bold, cartoonish and colourful might have more bad language than you're comfortable with your seven-year-old hearing (hello, Battletoads).
But worry not: we've rounded up some of the best games for kids on Xbox Game Pass. If you are a Game Pass or Game Pass Ultimate subscriber, you can play each of these games at no extra cost. We've played and enjoyed them all ourselves, and even better, they're suitable for players of all age.
So click on through to see our picks of the best Xbox Game Pass games for kids.
More family-friendly stuff on Game Pass
Top up your Xbox Game Pass membership via Fanatical
1. Lego Star Wars: The Skywalker Saga
Is there anything better for younger players than a Lego game? We don't think so – and so we're thrilled that Lego Star Wars: The Skywalker Saga is available on Xbox Game Pass. Telling the story of all nine Skywalker movies, there's a huge amount of content here. There are over 200 characters to play as, too, with all your favourites – and each one has their own abilities. Better yet, it can be played in co-op, so perfect for siblings – or parents and kids – to play together.
Read our review of Lego Star Wars: The Skywalker Saga
2. My Friend Peppa Pig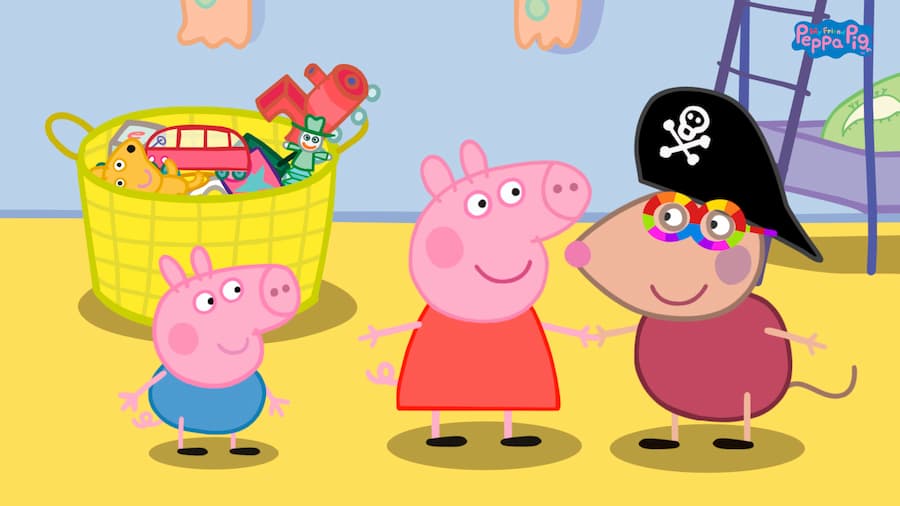 For the very littlest gamers, there are no better games on Xbox Game Pass than My Friend Peppa Pig. Well, providing your little one is a fan of Peppa Pig, at least. It's a very short but sweet adventure, letting kids become their very own Peppa Pig character, and starring in their very own episode of Peppa Pig. You can visit all the key locations, from the park, to the play group, to Peppa's house. It's simple to play, and utterly adorable: for tots able to hold a controller, it's the perfect place to start gaming.
Read our review of My Friend Peppa Pig
3. Disney Dreamlight Valley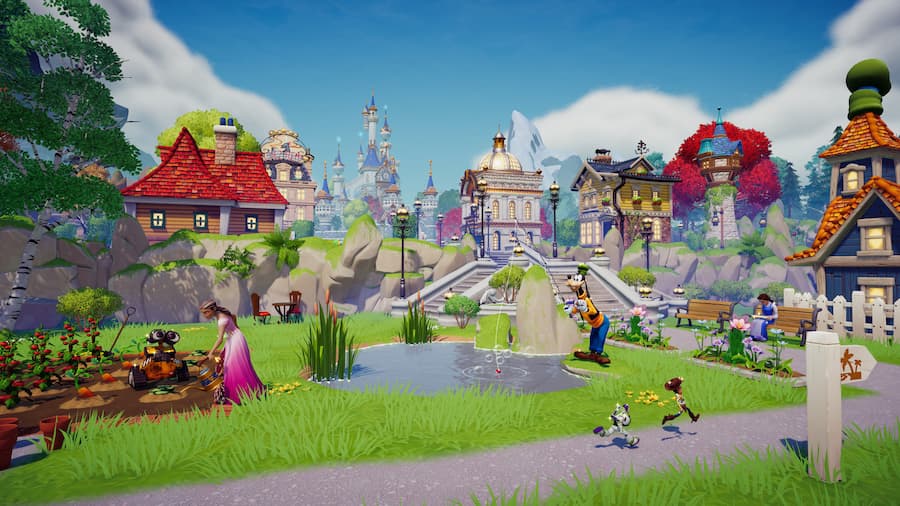 If your youngster is a Disney fan, games for kids really don't get any better than this. Disney Dreamlight Valley is a sandbox adventure game, throwing players into thhe magical world of Dreamlight Valley. Dozens of Disney franchises collide in a world that you grow and shape yourself. You'll need to farm, forage and decorate, but you'll also need to complete quests, get to know your new neighbours and explore for secrets in the world around you. It's utterly wholesome fun, and even as adults we've enjoyed sinking tens of hours into it.
Read our review of Disney Dreamlight Valley
4. Tinykin
Tinykin is a recent addition to Xbox Game Pass, but it's undoubtedly one of the best games for kids currently on the service. In it, you take on the role of a teeny-tiny spaceman, crash-landed inside a human's house. You'll explore living rooms, bathrooms, kitchens and bedrooms – all transformed into a fantastic oversized world where kitchen cupboards become secret meeting places and matchboxes become beds. You'll never look at the space under your sofa in the same way.
Tinykin is a mixture of platforming and adventuring where players make use of an army of Tinykin to complete tasks: these little creatures that follow you around can explode items that block your path, carry heavy stuff, complete electrical currents and more.
5. Disneyland Adventures
We love Disneyland Adventures, and if your kid is a fan of Disney, then they will do. Disneyland Adventures is essentially a recreation of Disneyland. There are rides, attractions, shopping streets, Disney characters to meet, and even a huge enchanted castle.
As a game, it's an open world for players to do whatever they want in. There are tasks to complete, but it's just as fun to wander around, meet characters, and take in the sights. You can even ride the rides if you want! You can dress up your character in all kids of outfits, collect autographs, and simply enjoy the fun of being at Disneyland without any of the queues.
6. Forza Horizon 5
Forza Horizon 5 is probably not the first game that comes to mind when you think of Xbox Game Pass games for kids. But in all honesty, this is one of the most joyous, family-friendly games available – especially if your kids are into cars. There's something incredible about the freedom that Forza Horizon 5 gives its players; you can drive where you want, how you want, and compete in events in whatever order you want. For younger players, that freedom is especially welcome.
Even for the youngest children just learning to hold an Xbox controller for the first time, Forza Horizon 5 is perfect. Simply let them get to grips by driving a car around the huge open world. Then, as they get a little older, they can enter races and events – and with fully customisable difficulty settings, it can be made as easy as they'd like. It's beautiful, it's fun, and there are literally 100s of cars available.
Read our review of Forza Horizon 5
7. Ben 10: Power Trip
A 3D platforming-adventure game set in the world of popular cartoon Ben 10 – could a game made for children get any more perfect? Of course, the lure of Ben 10: Power Trip will be stronger if your kid happens to be a fan of the series in the first place. But even if they're not so familiar, this makes for an easy-going, fun experience for any age.
This is essentially an open world adventure game, offering players freedom to explore, engage in side content and follow through the story at their own pace. There's a mixture of exploration and combat, both of which are made fun thanks to Ben's growing skillset that become improved as you play. If you're looking for an entertaining game that's suitable for younger players, Ben 10: Power Trip is one of the best games for kids on Xbox Game Pass.
Read our review of Ben 10: Power Trip
8. Minecraft
Minecraft is a very obvious choice. Chances are, if you've got a kid over six, they already know more about Minecraft than you do. Heck, they may well know more about Minecraft than we do! This long-running sandbox game has been popular with younger players for years now – so much so that it's even been used as an educational tool in schools. It's all about crafting your own world around you; carving blocks, building houses, exploring, and creating whatever you want. If your child likes to get creative, then it's pretty much a cert that they'll enjoy spending some time in Minecraft.
9. Golf With Your Friends
Golf With Your Friends is a pretty descriptive title for this game; it does pretty much exactly what it says. It lets you play golf with your friends. Not just any golf though; this isn't some boring simulation-type game. It's packed with fun crazy golf courses, making it perfect for younger players to play.
You can play Golf With Your Friends solo if you want, competing against the computer. But it's more fun when you're playing in local multiplayer with friends or family. It's an ideal game for younger siblings to play together – as long as they can cope with a friendly bit of competition! There's a huge range of courses available, and games can be made more interesting by adding modifiers to the mix, like a haunted house level complete with ghosts and levitating furniture. There are multiple modes available too, like hockey golf, which turns your ball into a hockey puck.
Read more about Golf With Your Friends
10. New Super Lucky's Tale
Bright, bold, colourful, and starring the most adorable fox; just one glance at New Super Lucky's Tale tells you this is the perfect Xbox Game Pass game for kids. You wouldn't be wrong. This 3D platformer is not only cute-as-a-button, it's also a lot of fun for players of any ages.
In it, players take control of the titular Lucky, a fox on a journey to recover the missing pages of the Book of Ages. You see, the evil Kitty Litter has stolen them, putting Lucky and his friends in danger. In order to get them back, Lucky needs to make his way through a series of levels set across various worlds. All sorts of platforming challenges await him; from open 3D levels to freely roam around in, to side-scrolling 2.5D levels, there's a huge range of challenges waiting for players.
Little touches like being able to dress Lucky up in a range of funny outfits help make this a hit for younger players. But the gameplay itself is the sort of thing that children and adults alike can enjoy. We love it, and we're confident kids will too.
Read our review of New Super Lucky's Tale
11. Overcooked! 2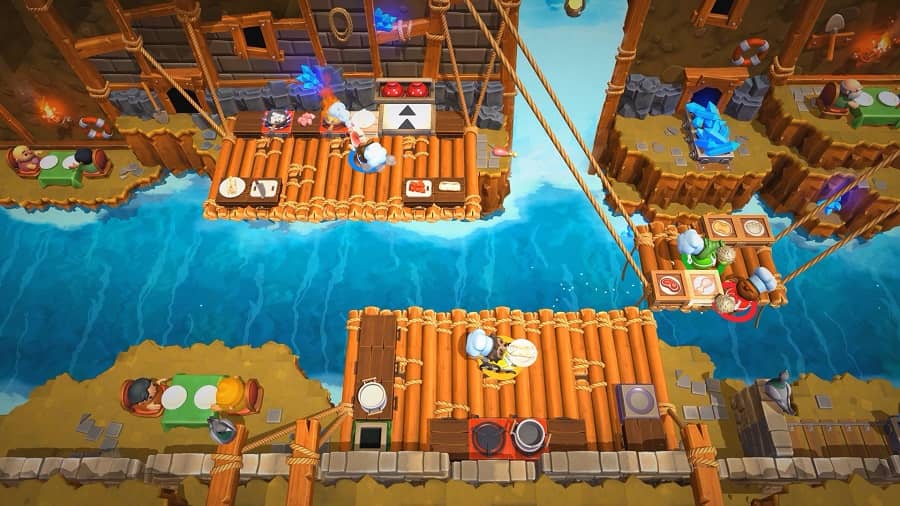 Overcooked! 2 is the perfect multiplayer game for family members who like to work together. This isn't your typical cooking simulator game. Sure, players will have to work together to serve food to their customers, but you'll be working in very bizarre conditions. Maybe your kitchen is in a hot air balloon, or it's split into two with a busy road running through the middle of it. In Overcooked! 2, players need to work together and co-ordinate in order to overcome obstacles and prepare meals quickly and effectively.
It's chaotic, but it's a lot of fun, and it's a great game to teach younger players about working together and coping under stressful conditions. With a range of fun characters to play as and a bright, eye-catching art style, this is a game that's been designed with younger players in mind – but it's one the whole family can get involved in. If you're looking for something fun for siblings to play in co-op, Overcooked! 2 is one of the best Xbox Game Pass games for kids.
Read our review of Overcooked! 2
12. Rush: A Disney Pixar Adventure
When it comes to the best kids games on Xbox Game Pass, you can't get much better than Rush: A Disney Pixar Adventure. A 3D adventure game, it takes place in six popular Disney Pixar worlds: Ratatouille, The Incredibles, Up, Cars, Toy Story and Finding Dory. Each world has its own story, allowing players to take control of their favourite Pixar characters, and explore their worlds.
Even as adults, we got a huge kick out of Rush. But this is absolutely designed with younger players in mind, with some adventuring and platforming challenges that even the youngest of players can get to grips with. It looks fantastic too; it's easy to imagine that you're actually part of a Pixar movie while playing. Needless to say, if your kid is a fan of Disney Pixar, then Rush is well worth playing.