Japanese RPGs have a certain charm about them. At one point, JRPGs were hard to come by on PC. Series such as Final Fantasy and Dragon Quest were pretty much exclusive to consoles, leaving PC gamers twiddling their thumbs if they wanted to save the world. Now, however, many JRPGs make their way to PC as well as consoles. But what are the best JRPGs available on PC?
That's something we can hopefully help you with. We've played plenty of JRPGs in our time, and many of them are available on PC. Or at least now, anyway. So, if you want to journey with interesting companions into a colourful world in order to save it from some ancient evil or a catastrophic event, give these a try. Each and every one of these games is great, and will quickly eat up tens of hours of your time.
1. Octopath Traveler 2
There aren't many games as striking as Octopath Traveler 2. Its unique HD-2D art style captures a retro, pixelated charm while making environments look incredibly detailed and fit for the modern age. But there's much more to Octopath Traveler 2 than how it looks. We're confident in saying this is one of the best JRPGs on PC, and that's because of its fantastic story.
Rather than just following one character, this tells the story of eight, which can be encountered in any order. Each has their own unique talents and can bring something valuable to your party – and you're going to want to get to know each of their backstories. Don't let the fact that this is Octopath Traveler 2 put you off, either: it's a self-contained story so you don't need to have played the first to enjoy it.
Read our review of Octopath Traveler 2
2. Persona 5 Royal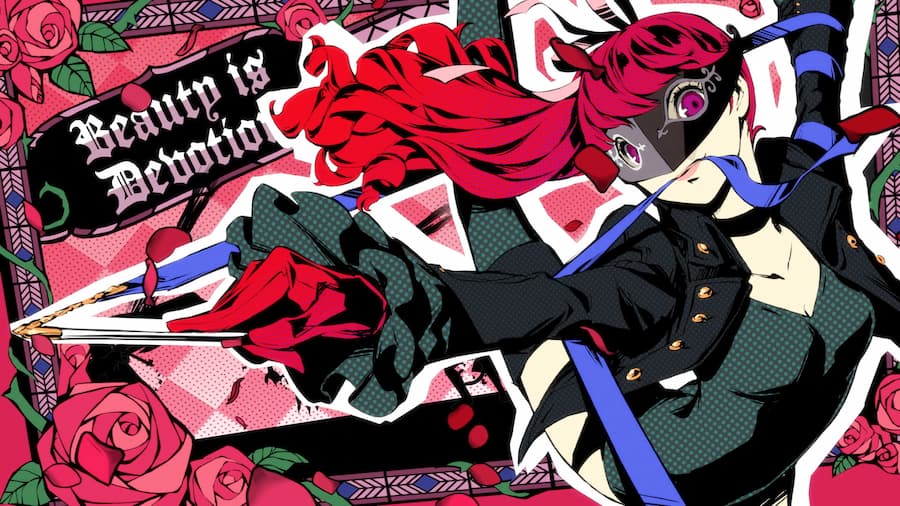 Just what sort of list of best JRPGs on PC would this be if we failed to include Persona 5 Royal, arguably the best Persona game so far. Originally a spin-off series from the Shin Megami Tensei series, Persona has taken on a life of its own, no doubt now more popular than its originator. And it's not hard to see why: Persona 5 offers up a creative and imaginative mix of a social experience set in a realistic, modern world and dungeon-crawling, resulting in something unlike anything else in the JRPG genre.
This Royal version of Persona 5 is the best way to play, too. It features more than 40 pieces of previously-released DLC, new characters, new features and new cutscenes, amongst other additions.
Read our review of Persona 5 Royal
3. Live a Live
If you're a fan of classic 90s JRPGs, you can't get much better than Live a Live. This is a remake of a Super Famicom title, which was never made available outside of Japan. We may have had to wait almost 30 years to officially play in the west, then, but it's been worth it. Given a similar artistic style to Octopath Traveler, it feels classic but fresh, and a joy to look at.
Live a Live sports seven heroes, each with their own stories that span multiple time periods. There's a tribesman in prehistoric times, for example, and a kung fu master in Imperial China. Another character will take you into space in the distance future, while another martial artist has a story set in the modern day.
Read our review of Live a Live
4. Dragon Quest XI S: Echoes of an Elusive Age – Definitive Edition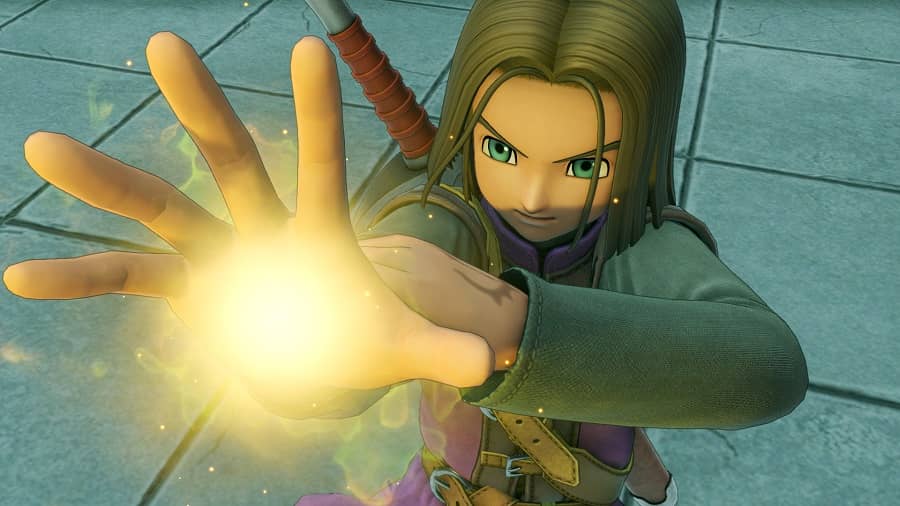 Okay, so Dragon Quest XI S: Echoes of an Elusive Age – Definitive Edition is something of a mouthful. But as far as the best JRPGs on PC go, this is right up there with them. It follows the adventure of 'The Luminary', a boy chosen to fight against the evil in the world that's out to get him. But with the help of his trusty companions, he's going to come out on top.
This Definitive Edition is the best way to play Dragon Quest XI, packing in a tonne of extra content. Not only are there extra missions, but you can enjoy a new soundtrack, quality of life improvements, and the ability to switch between retro and modern graphics. All that is cool, but it's the story and gameplay of Dragon Quest XI that will keep you coming back. If you're a JRPG fan, this is about as good as it gets.
Read our review of Dragon Quest XI
Buy Dragon Quest XI S: Echoes of an Elusive Age – Definitive Edition
5. Final Fantasy VII Remake
Final Fantasy VII is perhaps the greatest JRPG of all time. And Final Fantasy VII Remake, reimagines the first part of its story in a compelling and often incredible way. It is a remake, sure, but it's more than that. And it's one of the best JRPGs available on PC right now.
Final Fantasy VII Remake focuses on the first act of the original Final Fantasy VII, reintroducing players to Cloud, Tifa, Barret, Aerith and more. You'll explore Midgar once more, but this time in gorgeous 3D detail, and begin to uncover Cloud's mysterious past. The second part of the proposed Final Fantasy VII remake trilogy is well underway, and so if you haven't yet played this, there's no better time than the present. Trust us: you won't regret it.
Read our review of Final Fantasy VII Remake
6. Tales of Arise
The Tales of series has been running for a long time, and while it has many standout titles, 2021's Tales of Arise is undoubtedly one of the best. Modernised and beautiful, it's hard not to be enamoured with Tales of Arise's rich world. You'll likely quickly come to care for its characters, too: Alphen and Shionne are from different, warring worlds, but as they meet and come together, their fate – and the fate of the world – changes forever.
It's as dramatic as you'd expect any Tales of game to be, filled with action-packed battles, engaging story sequences and plenty of exploration. The world of Dahna is an absolute joy to explore, brought to life with different terrains and environments, all teeming with secrets to uncover.
Read our review of Tales of Arise
7. Yakuza: Like a Dragon
The Yakuza games have pretty much always had RPG elements, but the latest entry in the series, Yakuza: Like a Dragon is a full on JRPG. Not only that, it's one of the best on PC, too.
At the heart of Yakuza: Like a Dragon is new protagonist Ichiban Kasuga. He's obsessed with Dragon Quest, wanting to be help those in need and be the Legendary Hero. In keeping with the theme, combat plays out in a turn-based fashion. Kasuga soon acquires numerous friends, who accompany him on his journey, and when a fight breaks out, it's up to you to issue them commands. They even have jobs, which determine what special abilities are available to them. Ultimately though, this is a Yakuza game through and through, which means there's a crime-filled and overly dramatic story running throughout, along with plenty kooky moments and lashings of humour.
Read our review of Yakuza: Like a Dragon
8. Ni no Kuni: Wrath of the White Witch Remastered
A smash hit on PS3, Ni no Kuni: Wrath of the White Witch got the remaster treatment and launched on PC in 2019. Telling the story of Oliver, a young boy who finds himself transported to a mysterious world, you'll embark on an adventure full of drama and intrigue in the hopes of bringing back his mother.
Ni no Kuni: Wrath of the White Witch has charm in abundance. You'll fall in love with its epic story, complemented by animated scenes created by Studio Ghibli. You'll also grow very attached to Drippy, a strange little creature that has a Welsh accent and a lantern attached to his nose. So, if you're after the best JRPGs on PC, this really needs to be added to your library.
Read our review of Ni no Kuni: Wrath of the White Witch Remastered
Buy Ni no Kuni: Wrath of the White Witch Remastered
9. Disgaea PC
There are many Disgaea games available on PC, but the original is undoubtedly still the best. Originally released on the Sony PlayStation so many, many years ago, Disgaea PC adds new features such as Steam Achievements, mouse and keyboard support and cloud saves. Even better, it also includes all content from Disgaea: Afternoon of Darkness.
Take a chance on Disgaea PC and you'll discover the story of Laharl, a demon prince awakening to find the Netherworld in turmoil after the death of his father. To get things back under control, he'll have to gather an army of allies and battle to become the next Overlord. Light-hearted in tone, it's a crazy story filled with comedic scenes and strategic battles. One of the best JRPGs on PC, we heartily recommend Disgaea PC if you love a bit of turn-based strategy.
Read our review of Disgaea 1 Complete
10. Ys IX: Monstrum Nox

The Ys series has always provided fans of action RPGs a good time. Ys IX: Monstrum Nox, available soon on PC, is the latest and greatest of them all, however. And it takes a few chances with the formula, too.
Opening with red-haired adventurer Adol Christin being jailed, Ys IX: Monstrum Nox largely constricts your activities to just one town. It's a large town, though, holding many secrets for you to discover. Thankfully, to find them you have new capabilities, and allies that will also impart their unique talents. And so, the further into your adventure you get, the more capable you are of exploring every nook and cranny. It's the intense combat that's really the star of Ys IX: Monstrum Nox though, just as always. Needless to say, if you're after the best JRPGs on PC but want them to be more action focused, this is a must-have.
Read our review of Ys IX: Monstrum Nox