Just signed up for PS Plus Extra and wondering what the best open world games are on the service? We can help with that. There are many open world games on PS Plus Extra (and Premium), and while none of them are terrible, some are better than others. They covered a varied a range of tastes, too. There are some that are grounded and take you back to a period of history, while others are more fantastical and give you superhuman powers. There's even an open world game on this list where you'll only be taking control of vehicles.
So, if you want a game where you can explore and take things at your own pace, read on. We've assembled a list of the best open world games on PS Plus Extra to guide you. Each and every one of the games on this list has out seal of approval, ensuring you'll have hours of fun if you take the plunge. And if for some reason you don't, just try another one. Thanks to PS Plus Extra it's not going to cost you anything.
1. Batman: Arkham Knight
Thanks to PS Plus Extra you can be the Batman. Arkham Knight is the last entry in the Arkham trilogy, and while it's a bit old now it's still a hell of a lot of fun to play. As Batman, you have a wide range of tools available at your disposal to take down the goons causing trouble in Gotham City. New to this entry, however, is the Batmobile, and while it's perhaps not as fun to take control of as you'd hope, it's still entertaining.
Anyway, we'll reiterate: Batman: Arkham Knight lets you be the Batman. What more could you want?
Read our review of Batman: Arkham Knight
2. Days Gone
It may have not had the warmest reception from critics, but we love Days Gone. It's only get better since launch, too, thanks to numerous bug-quashing and feature-adding updates. In a world overrun with what are essentially zombies, Days Gone casts you can Deacon St. John, a man determined to track down his wife. But is she even still alive? that's for you to find out. Though it'll be tough when there are massive hordes of the undead roaming around. But one thing's for sure: if you're after the best open world games on PS Plus Extra, you should really give this a go.
3. Ghost of Tsushima: Director's Cut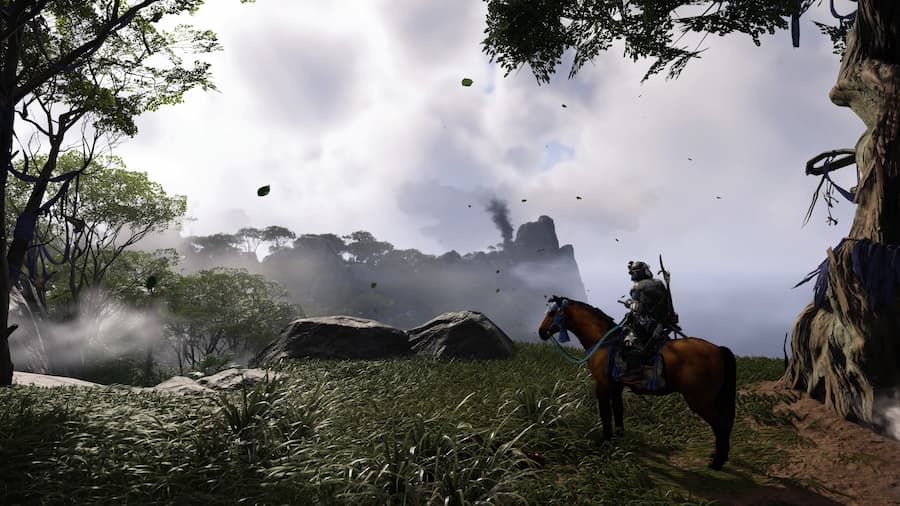 The samurai thought they could defend the isle of Tsushima, but they were wrong. Now they've effectively been wiped out. Thanks to a thief, however, you still live. You are Jin Sakai, and if you want to free your land of the Mongols and save your uncle, you're going to have to stray from the ideals that you've held for so long. You're going to need to become the Ghost of Tsushima. Anyway, the Director's Cut features the base game and a new expansion, and they're both brilliant. This is a must-play, basically.
Read our review of Ghost of Tsushima: Director's Cut
4. Marvel's Spider-Man: Miles Morales
Marvel's Spider-Man is good. And that's also included in PS Plus Extra. But its follow-up, Marvel's Spider-Man: Miles Morales, is simply better. Both PS4 and PS5 versions are available, and while it's technically just a standalone expansion, it significantly improves the combat. There's a very enjoyable story here to follow, especially for Spider-Man fans, and web-swinging through New York City has never been more fun. PS5 owners in particular should check this out, as it looks just as fantastic as it performs..
Read our review of Marvel's Spider-Man: Miles Morales
5. Saints Row IV: Re-elected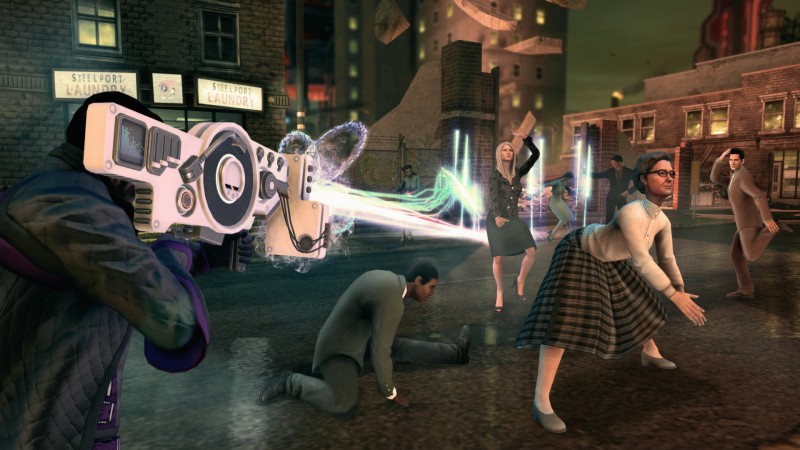 The Saints Row series started out life as a somewhat serious Grand Theft Auto clone. Fortunately, it found its own niche in the market as an outright crazy and hilarious take on the genre. Rather than carrying out heists and gang warfare, Saints Row IV sees you playing as the President of the United States as you battle alien hordes with an arsenal of weapons – including an anal probe.
The outlandish humour isn't going to be everyone's cup of tea, but with a well-realised fictional world, well-written comedy and a good mixture of quests and side missions to complete, it's an open world game not to be missed.
6. Tom Clancy's Ghost Recon Breakpoint
Betrayed by one of your own, Tom Clancy's Ghost Recon Breakpoint sees you stranded on a huge island seeking a way to put down your former comrade while helping the locals. You can head straight to your betrayer and eliminate them early if you have the skills, but most players will have to develop their characters and play through the game's story first. Plus, it's just more fun to do so, especially with some friends in tow.
Tom Clancy's Ghost Recon Breakpoint is your typical open world game. It has a beautiful world to explore, loot to find, side missions to complete, and much, much more. If you like Ubisoft's open world games, especially those with a military bent, be sure to give it a go.
Read our review of Tom Clancy's Ghost Recon Breakpoint
7. Far Cry Primal
Taking us way back in time to the prehistoric era, Far Cry Primal has you not only hunting animals with spears and early bows and arrows, but taming and befriending them too.
Honestly, there's something quite spectacular about stalking a barren, ancient landscape with a sabretooth tiger by your side. You can even ride one like a horse. The tone feels completely different from anything else that came before it, but its gameplay style will be instantly familiar to anyone who's enjoyed a Far Cry game in the past. And after you've finished it you can tackle Far Cry 5 or its follow-up, New Dawn, both of which are available on PS Plus Extra too. They're quite different, but all of the Far Cry games are worth your time.
Read our review of Far Cry Primal
8. Assassin's Creed Syndicate
There's a wealth of Assassin's Creed games on PS Plus Extra, and while Assassin's Creed Syndicate might be a little long in the tooth now, it's still one of the best. Playing as twins Jacob and Evie Frye, it's up to you to put an end to yet another Templar plan. Jacob is more of a direct character, happy to let his fists do the talking, while Evie is more shrewd and reserved. You'll need to get the best out of both in order to save London from the shadow of the Templars, though.
Thanks to the introduction of a grappling hook, Assassin's Creed Syndicate makes traversal a doddle. It also has a great story, and plenty of side content for you to get stuck into. If you've not already played this open-world gem, do yourself a favour and pick it up.