Yes, everyone loves a happy ending and we blubbed at the end of Undertale. But sometimes we just want to explore the ruins of a fallen world, or shepherd the last remnants of a dying civilization. If you share that bleak urge you'll be happy to hear that Xbox Game Pass has plenty of post-apocalyptic games to keep you busy.
We're not just talking about the Fallout series, either, though we don't deny their appeal. If you've got an active Game Pass subscription you can brave a frozen world or take on the living dead. So, to help you choose, we've rounded up the best post-apocalyptic games on Xbox Game Pass.
1. Frostpunk
Available on Xbox and PC Game Pass
Who says the apocalypse has to be nuclear? Frostpunk is a colony management sim that takes place in a Snowpiercer-style world where the bulk of humanity has frozen to death. It has you making some horrifying choices to save your survivors from a similar fate.
2. State of Decay: Year-One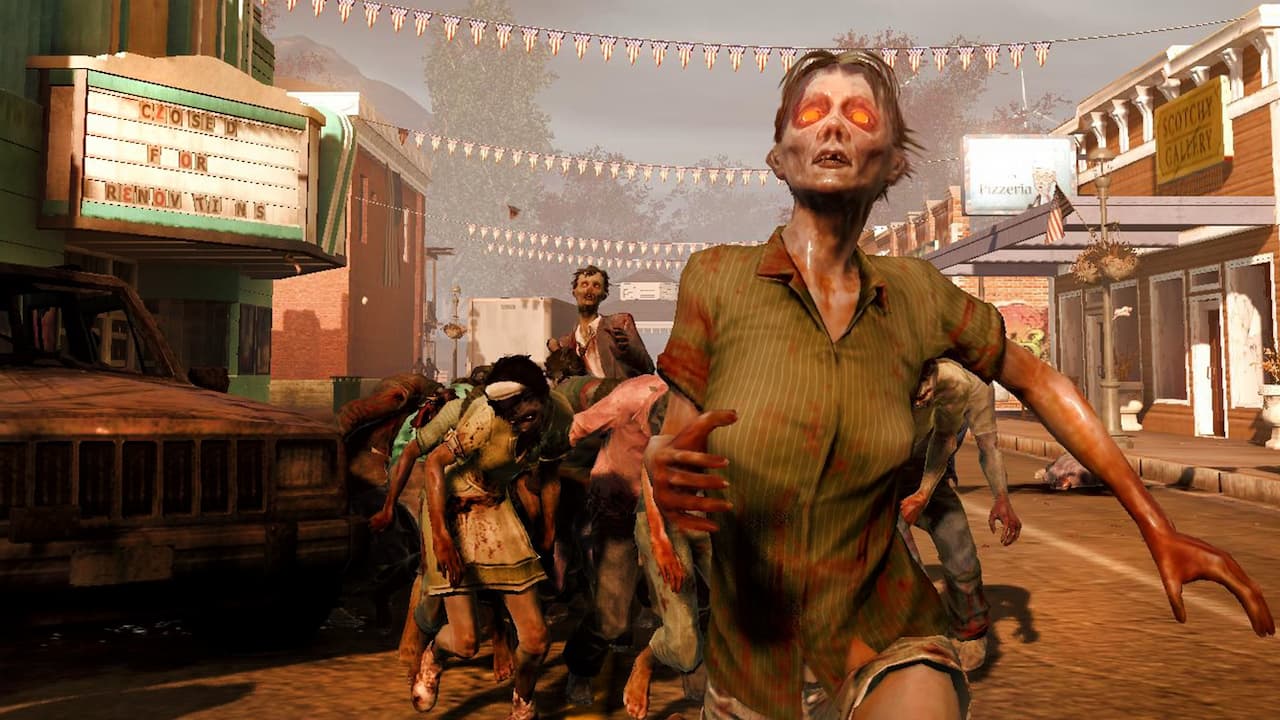 Available on Xbox Game Pass
This open-world zombie survival game is a fantastic, flesh-eating outing. Sure, the sequel is less janky and the base building is a little better. But we love how this entry lets us get attached to characters whose safety isn't assured. We've still not got over watching our main character get torn apart by zombies (there's no respawning here).
Related: State of Decay 2 review
3. The Walking Dead: The Complete First Season
Available on Xbox and PC Game Pass
Speaking of horrible zombie-related demises, Telltale's The Walking Dead: The Complete First Season still holds up, over ten years after its release. This point-and-click adventure is known for the heartwarming dynamic between your protagonist Lee and Clementine, the girl you rescue. But watching the rest of the group come to blows is grimly fascinating too.
Related: The Walking Dead: The Telltale Definitive Series Review
4. Fallout: New Vegas
Available on Xbox and PC Game Pass
You knew we were going to get to it. Yes, Fallout: New Vegas is by far the finest of the 3D Fallouts, taking place in and around a post-apocalyptic Las Vegas. What makes this, Obsidian Entertainment's only Fallout game stands out is its much-vaunted grey morality. An action you see as 'justice' could leave half a dozen small settlements starving to death.
Related: Fallout 4 Review
5: Wasteland 2: Director's Cut
Available on Xbox and PC Game Pass
Wasteland 2 is a sequel to the game that spawned the original Fallout and if you've missed the latter's turn-based mechanics, this post-apocalyptic Game Pass addition is one to dive into. You're pitched into a tightly-written world that's even more hostile than Fallout's post-apocalyptic wasteland. Forget being a solo badass, Fallout 3 style, every one of your team is crucial to keeping you alive.