With PCs now more commonplace in the living room, using them for some couch co-op gaming action makes sense. It goes without saying then, that local co-op gaming on PC is bigger than it has ever been. There are hundreds upon hundreds of games on services like Steam that allow you to team up with a friend while sat on the couch or even on separate chairs in an office and work together as a team. Finding the best couch co-op games on PC can be a bit of a challenge though, which is why we've decided to help you.
We've put together a list of the very best co-operative games on PC. Whether they're shared screen, split screen or pass-the-pad, you'll find something to love here. Having played all of these and had loads of fun doing so, they get our seal of approval. And so, if you're interested in playing a game locally with a friend or family member, these are the ones you should be looking out for.
1. Teenage Mutant Ninja Turtles: Shredder's Revenge
The Teenage Mutant Ninja Turtles are just as popular as ever – perhaps even more so at the minute, with 2023's release of the Mutant Mayhem movie. Besides, just who doesn't love these green and shelled dudes with attitude? Shredder's Revenge is a side-scrolling beat 'em up, allowing you to join up with friends in co-op, each taking control of a character of your choice.
You'll encounter familiar foes as you make your way through the streets of New York, kicking ass and taking names. Its retro aesthetic is just delightful, and you'll have a great time reaching the end of each level with a friend in toe. Kowabunga!
Read our review of Teenage Mutant Ninja Turtles: Shredder's Revenge
2. Baldur's Gate 3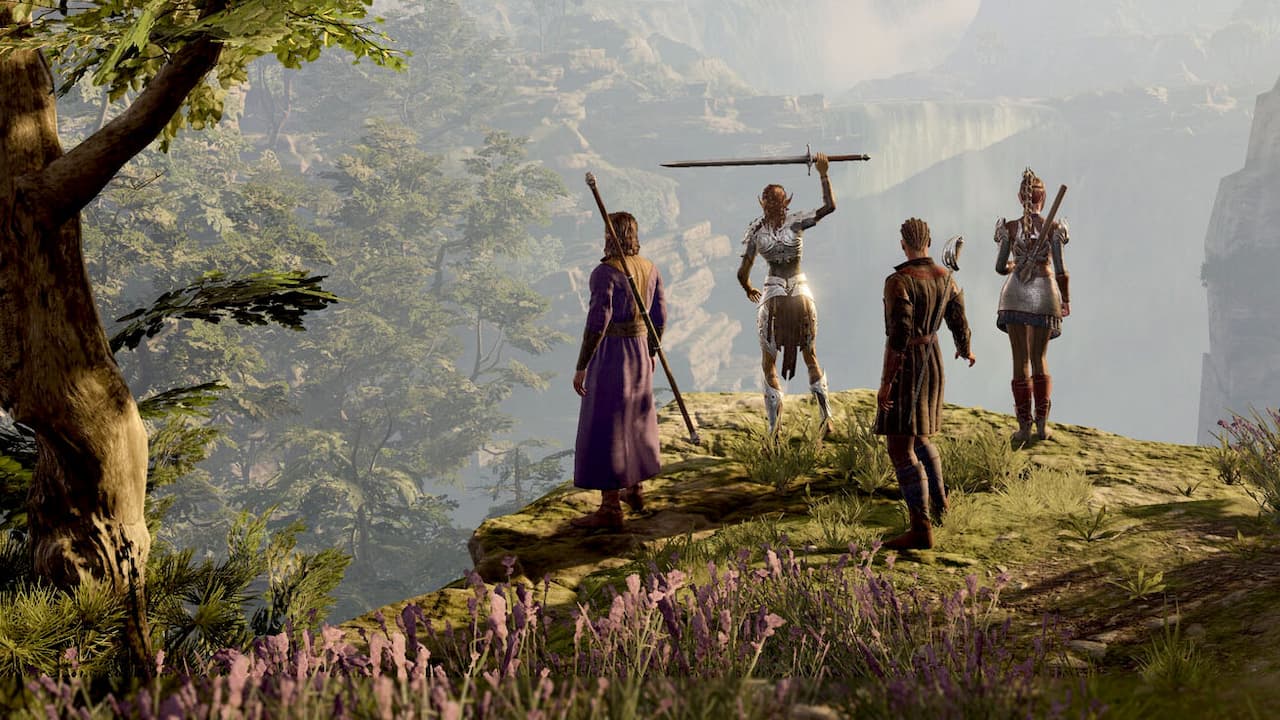 Undoubtedly game of the year material, Baldur's Gate 3 has taken the world by storm since it released on PC this summer. This epic RPG is set in the world of Dungeons & Dragons, but you don't need to be familiar with D&D to jump into this fantasy adventure. Create your own character, and the choices you make as you play will shape your journey as you go.
Playable entirely in local co-op, Baldur's Gate 3 is undoubtedly the biggest, grandest game on this list: expect upwards of 60+ hours of gameplay here. No other couch co-op game on PC will offer quite so much content. And so if a huge, grand adventure that's going to keep you occupied for weeks – or even months – look no further. You won't be disappointed.
3. It Takes Two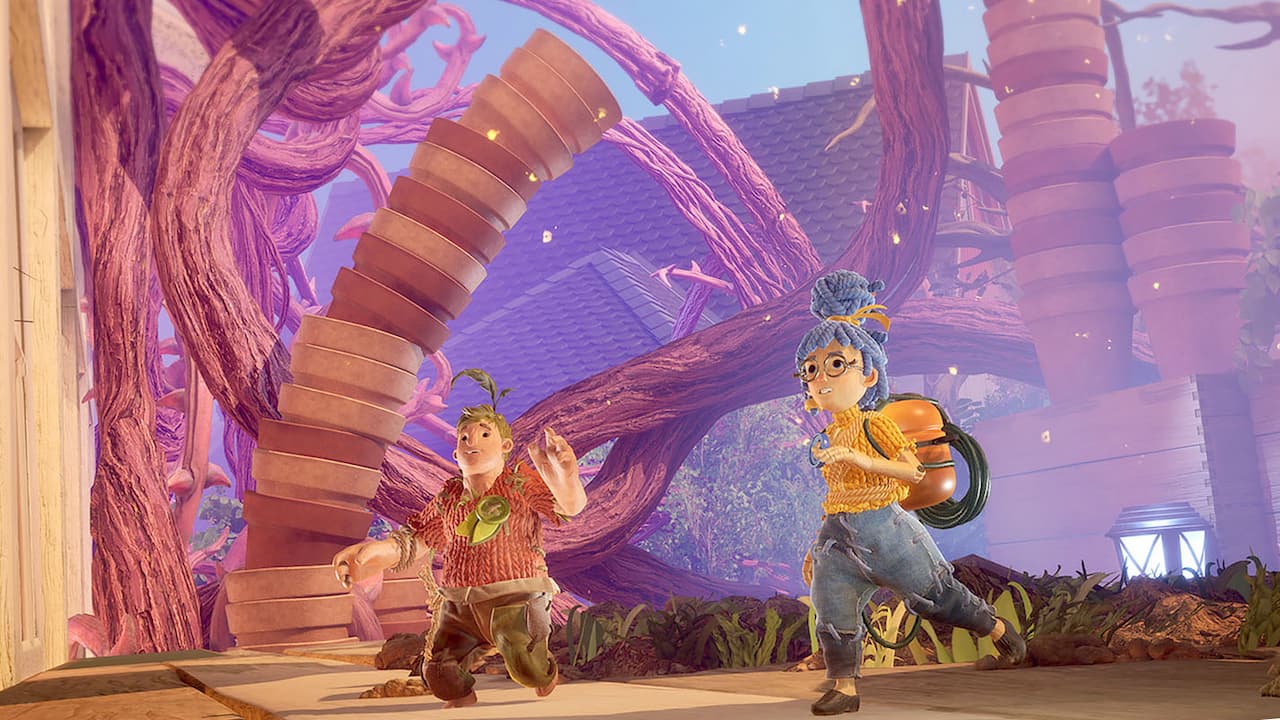 From Hazelight Studios, the same team that brought us A Way Out (which you'll find further down this list), It Takes Two stands out because co-op isn't an optional mode; it's the only mode. You simply cannot play this game by yourself; you need to either play locally with a friend, or get a friend join you online.
You and your co-op player will join forces as May and Cody, a husband and wife on the brink of divorce. Through some sort of inadvertent voodoo magic, their daughter unwittingly turns them into a pair of dolls. And so they must overcome their differences, working together to try and turn back into humans – and maybe, just maybe, they'll save their marriage along the way.
Like an interactive Disney film, It Takes Two is filled with heart, humour, and a host of beautiful locations. If you're looking for a game you can play with just one other person, this really is one of the best couch co-op games on PC.
Read our review of It Takes Two
4. Streets of Rage 4
After 26 years, the Streets of Rage series is back. Streets of Rage 4 features sumptuous graphics, a killer soundtrack and addictive brawler gameplay. It's got plenty of content, too, with 12 stages in which to pummel enemies and a whopping 17 playable characters if you include the 12 unlockable retro fighters. You can even play along to music from the original Streets of Rage and its sequel if you remember it fondly.
Immensely enjoyable in single-player, Streets of Rage 4 is somehow even better in co-op. Up for four players can work together locally, though watch out if friendly fire is turned on as you'll no doubt end up hurting each other. It's a good job there's a versus battle mode to settle any grudges. In any case, if you're after the best couch-co-op games on PC, this needs to be added to your library ASAP.
Read our review of Streets of Rage 4
5. LEGO Star Wars: The Skywalker Saga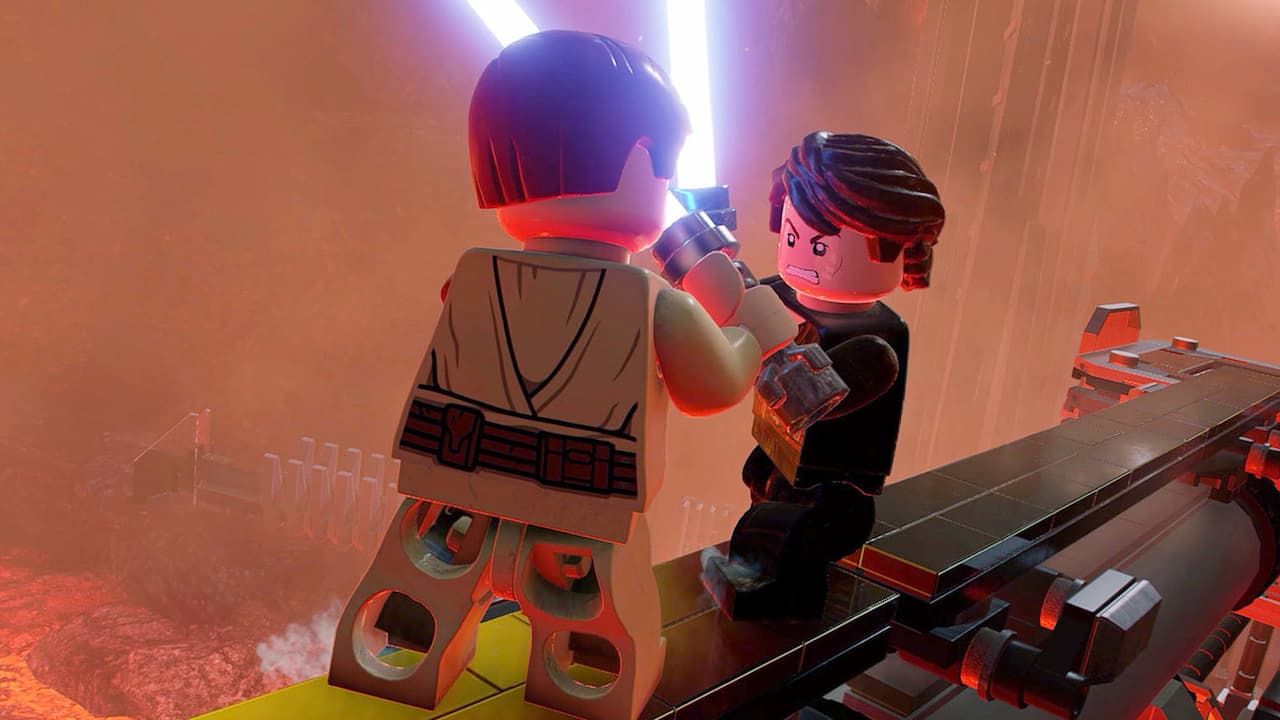 There have been LEGO Star Wars games before, but not on the scale of LEGO Star Wars: The Skywalker Saga. This is the ultimate LEGO game for Star Wars fans, covering all nine of the mainline movies. And it has some nods to other Star Wars films and TV series as well, of course.
The action here will be fairly familiar to anyone that has played a LEGO Star Wars game before, but numerous things have been enhanced and refined to step thing up a gear. The combat is deeper, for example, and the camera is positioned a little closer to make thing more cinematic. It's the sheer size of LEGO Star Wars: The Skywalker Saga that really impresses though, with many iconic planets to visit, each teeming with things to see and do. You can even fly through space.
Like all LEGO games, LEGO Star Wars: The Skywalker Saga particularly shines when played in local co-op. There are some hiccups here thanks to some of the changes made to the formula, but ultimately it's still a hell of a lot of fun when you're playing it with a friend or family member by your side.
Read our review of LEGO Star Wars: The Skywalker Saga
6. The Quarry
The Quarry may essentially be an interactive move, but like most titles by Supermassive Games now, it includes a great local co-op play options that allows you to enjoy it with friends and family.
Putting players in control of a group of summer camp counselors stranded in Hackett's quarry, chances are not all of them will survive the ordeal. As night falls, strange creatures make their presence known, and with each player being in control of one or more counselors, their choices and actions will determine their fate.
With an ensemble cast including David Arquette and stunning visuals, The Quarry is a cinematic treat. Its story will keep you guessing what's happening, while tense scenes will keep you on your toes and perhaps shock you when things go wrong. As couch co-op games go on PC, they don't get much better than this.
7. Moving Out 2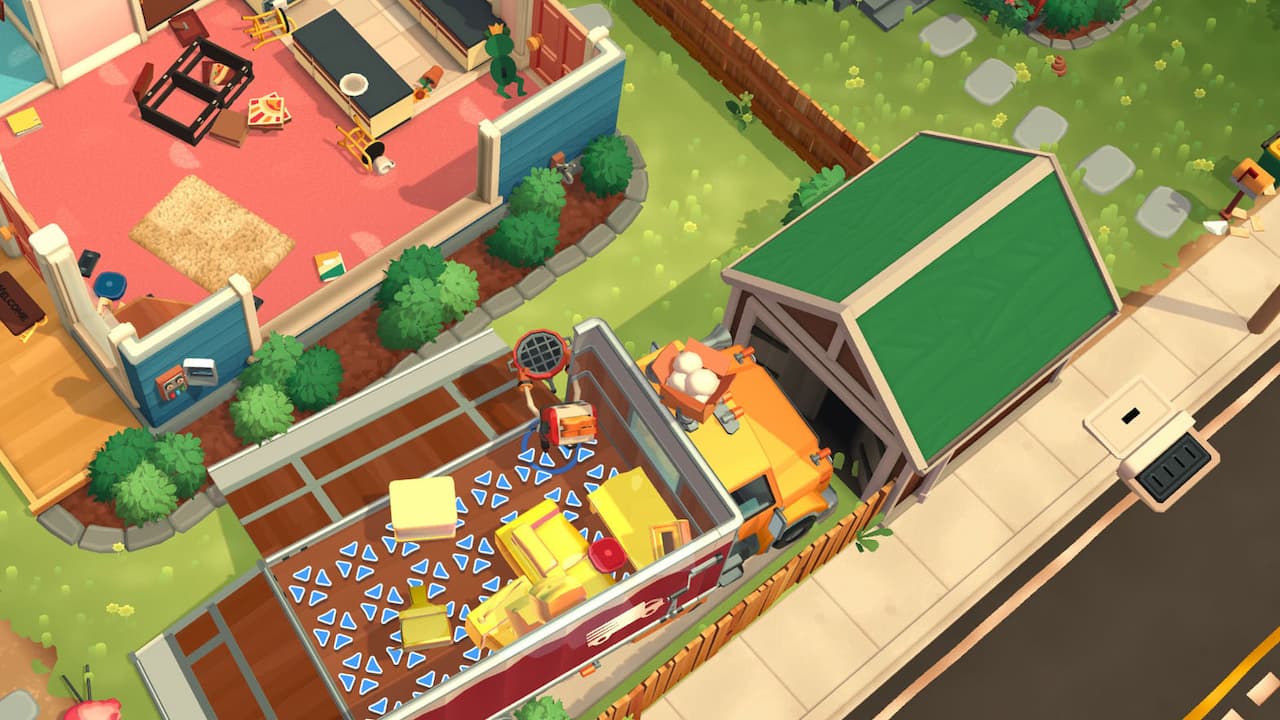 Moving house in real-life is stressful, but Moving Out 2 tries to make light of the whole affair and succeeds. Designed to be played in co-op, Moving Out 2 asks you and up to three others to take items out of various properties and load them up into a van, ready to move out. Though there are, of course, various complications. Some items require multiple people to carry, for example, and some properties are haunted. You'll need to act fast, too, if you want to get the best ratings. And you can return to jobs to complete bonus objectives.
The best thing about Moving Out 2 is how reckless you can be. Why carefully carry a bed through a house when you can just lob it out of a window? It's simply silly, stupid, fun.
Read our review of Moving Out 2
8. A Way Out
A Way Out is very much a rarity. It's a game that can only be played in co-op, either with two people sat side-by-side, or across the internet.
With no single player option whatsoever, working with another player is absolutely integral to the A Way Out experience. After breaking out of prison you'll be glad for the change of scenery. But on the run, you'll rely on the co-operation of your buddy to escape your pursuers, emerge from firefights unscathed, and ultimately get your revenge. And of course, there are plenty of fun mini-games to engage in along the way.
It won't take you long to complete, but A Way Out's story will stick with you long after the credits have rolled.
9. Cuphead
Cuphead is a gorgeous-looking game, inspired by 1930s cartoons. Don't let its exterior fool you though: this is a rock-solid shooter that'll test your mettle in just about every way. Every level is playable in couch co-op though, with player two taking on the role of Cuphead's sidekick, Mugman.
Playing together doesn't make it any easier though: you'll do less damage, and trying to keep track of your character amid a screen of multicoloured bullets is enough to send anyone reeling. It's an exhilarating challenge, but one that requires a lot of patience.
If you've got a PC and like couch co-op games, you really need Cuphead in your life.
10. Nex Machina
If it has got Housemarque's name attached to it, chances are it's going to be bloody good. Nex Machina certainly is that. It's playable in single player or local co-op, and either way you play it's fast, frenetic and absolutely brilliant.
It's a fairly short campaign, but you'll not be able to put down your pad from start to finish as you battle through waves of deadly enemies, save captured humans from impending doom and generally shoot everything like a boss. Once you've finished, you'll just want to jump in and do it all over again.
Couch co-op games don't come much better than Nex Machina.
Read our review of Nex Machina
11. Cat Quest II
We really enjoyed the original Cat Quest, but Cat Quest II is undeniably better. Why? Because it supports couch co-op play. Honestly, Cat Quest II isn't all that different from its predecessor. It's still a simple action RPG with colourful visuals and cuteness levels that are off the chart. But being able to play through the whole game with a friend by your side is just grand.
It may be called Cat Quest II, but that doesn't stop canines from getting in on the act. With a party consisting of both a dog and a cat, in couch co-op a player can take control of each, using their skills to back up their buddy. It's the best way to play the game. And it really is unadulterated fun.
Read our review of Cat Quest II
12. Knights and Bikes
If you want a couch co-op experience like no other, you really ought to check out Knights and Bikes. In Knights and Bikes players take control of Demelza and Nessa, two girls each possessing unique abilities. They're out to save the island of Penzfury from a terrible curse, although there's a twist; their adventure is powered by their imaginations. That probably explains why you're also accompanied by a goose called Honkers and the head of an undead knight.
With its mix of gameplay styles, Knights and Bikes stands out from the crowd. There's action, there's adventure, there are puzzles; working together, you'll need to overcome them all. And with a friend in tow, Knights and Bikes is elevated into being a pretty special experience. Do yourself a favour and get it bought if you're after a couch co-op game to play on PC.
Read our review of Knights and Bikes
13. Guacamelee! 2
Guacamelee! 2 is very much like its predecessor, only better in every way. Compared to the original Guacamelee, it not only looks a hell of a lot nicer, but it plays better, too. And it ramps up the humour. This game will have all players chuckling at the screen from time to time.
Four player local co-op makes a return, allowing you to play Guacamelee! 2 with friends or family for the most riotous Metroidvania experience you can have. Honestly, get this game added to your PC library pronto if you like hilarious co-op adventures.
Read our review of Guacamelee! 2
14. Degrees of Separation
If you like puzzle games, Degrees of Separation will be right up your street. Designed to be played in co-op, Degrees of Separation has you working with another player to solve platforming and physics-based puzzles in order to collect scarves and progress your adventure.
Taking control of either Rime or Ember, each player will have to position themselves effectively to make use of their unique powers. Rime's chilling aura, for example, allows him to walk on water at is freezes when he approaches. Ember, on the other hand, can cause geysers to erupt with the heat she emanates.
Providing a great challenge, Degrees of Separation is a lengthy adventure that is sure to please PC gamers who like playing in co-op.