Released nearly six years ago, Dead by Daylight has gone from strength to strength This asymmetric multiplayer survival horror game tasks you with eluding a killer or, as the slasher themselves, catching and dispatching your would-be victims. What's kept it interesting, aside from its massive amount of lore, is the regular injection of new victims and killers.
The roster of killers includes Pinhead, Michael Myers, the Alien and many more. The survivors are a little less interesting but developer Behaviour Interactive has added Nicolas Cage to their number which you really can't argue with. But what if you have had your fill of Dead by Daylight and you're for a similar though not to similar experience? We've rounded up the best games like Dead by Daylight.
1. The Texas Chain Saw Massacre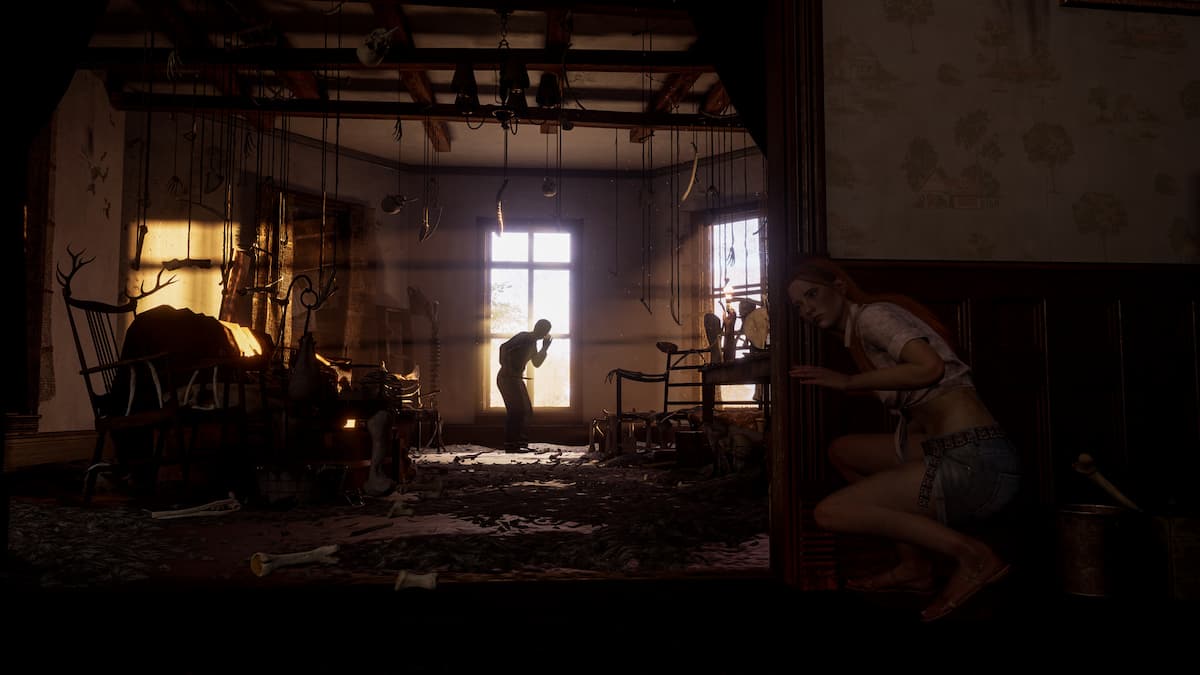 Available on Xbox, PlayStation, PC and Game Pass
The Saw is family! And now, so are you, if you choose to dive into this multiplayer murder-em-up. At least, you are if you play as one of the five killers. Unlike Dead by Daylight, this is a 3 vs 4 game, with three killers tracking down four victims. It's as grim as the original The Texas Chain Saw Massacre movie, with the same 70s rawness to it. Playing as the victims isn't quite as much fun, but you'll still have a blast. Just don't touch the barbeque.
Read our The Texas Chain Saw Massacre review
2. Evil Dead: The Game
Available on Xbox, PlayStation and PC
Despite turning up in Dead by Daylight, Ash Williams eventually got his own game, alongside a cast of characters from the Evil Dead movies and series. What sets it apart from Behaviour Interactive's game is that, as the evil player, you're not tied to a body. You can race around the map controlling deadites, spawning enemies and even possessing players. Watching players take on a former friend never gets old.
Read our Evil Dead: The Game review
3. The Outlast Trials
Available on PC (in Steam Early Access)
We rolled our eyes when we first heard that Outlast was going to become a multiplayer game but it's actually rather excellent. No-one plays as the monsters – the AI takes care of them – but, framed as a 70s-era 'medical' experiment it's a chilling outing that's different each time. If you've ever watched a found footage movie and thought you could do better, here's your chance.
4. Ghostbusters: Spirits Unleashed
Available on PC, PlayStation and Xbox
"I ain't afraid of no ghost", sang Ray Parker. But what about when there's another player in the driving seat? Whether you're playing as the Ghostbusters themselves, or causing mayhem as the ghost, Ghostbusters: Spirits Unleashed is good, slime-covered fun. There's also an unnerving Prop Hunt factor where the ghost can hide in plain sight. You can go up against bots if you so desire, but facing off against another human player is really where it's at.
5. Left 4 Dead / Left 4 Dead 2
What could be more fun than taking on a horde of zombies, special infected included? Stepping into the shoes of those special infected and punching a player off a building. Left 4 Dead is excellent played solo and, unlike its lacklustre spiritual successor Back 4 Blood, sports split-screen co-op. But actually being a Hunter, leaping onto an enemy, or grabbing them as a Smoker is just a joy.
And playing against a human-controlled special infected team is a special kind of terrifying, knowing that they're trying to be every bit as sneaky as you are. Left 4 Dead 2 adds in some new special infected but we've always preferred the simplicity of the standard four, the Hunter, Smoker, Boomer and Tank.