Someone said: how many games should we launch this October? Another said YES.
Honestly, this year has already been crazy for games, in ways good and bad, and October might just be the busiest month yet. There are a number of heavy hitters releasing in October, meaning many peoples' bank accounts are likely to get battered. Seriously, who decided to release so many potentially great games all at once.
So, what games have you got to look forward to this October? You can take a look below, and there's more that just missed out being on this list, too. In any case, whether you're into comical turn-based RPGs, action-packed open world adventures or tense survival horrors, October has something for you.
Disgaea 7: Vows of the Virtueless
3rd October
PS4, PS5, Switch and PC
The latest in the Disgaea series promises more tactical RPG action with lashings of humour. There's a new story with an outrageous cast of characters, but what will likely delight the most of the return of some fan-favourite character classes. There are some new features like Jumbification, too.
Assassin's Creed Mirage
5th October
PS4, PS5, Xbox One, Xbox Series X/S and PC
The Assassin's Creed series goes back to its roots with Assassin's Creed Mirage, a smaller, more focused entry in the series that takes players to Baghdad. Here, you'll actually need to employ stealth to identify and make your way to targets, before taking decisive action to assassinate them. As long time fans of the series, we have high hopes for this.
Detective Pikachu Returns
We like conducting investigations, and so we're rather looking forward to Detective Pikachu Returns. Working alongside a human by the name of Tim Goodman, Detective Pikachu Returns finds the cute Pokemon investigating a number of mysterious goings-on within the city they reside. We're sold even though we know relatively little about it.
Sword Art Online: Last Recollection
6th October
PS4, PS5, Xbox One, Xbox Series X/S, Switch and PC
The latest videogame based on the popular anime series promised the largest roster of playable characters yet, as well as the most sub scenarios. That alone should get fans of the series interested. Chances are this will appeal to fans of action RPGs in general, too, however. If you want to give it a try, there's a demo available now.
Forza Motorsport
10th October (5th October with Early Access)
Xbox Series X/S and PC
It feels like forever since the last Forza Motorsport game. Will it have been worth the wait? We hope so. This aims to be a true next-gen experience, with improved physics and stunning visuals. Of course, being a first-party title it will be available day one on Xbox Game Pass. If you pick up the premium edition, however, you can start playing it five days early.
Lords of the Fallen
13th October
PS5, Xbox Series X/S and PC
Soulslike fans might still have their hands full with Lies of P by the time Lords of the Fallen launches, but they might want to pick it up regardless. A reboot of the series with only one entry with the same name, it's a dark and gritty experience that promises to challenge those who dare to enter its hostile world. Challenge accepted.
Sonic Superstars
17th October
PS4, PS5, Xbox One, Xbox Series X/S, Switch and PC
We're disappointed that a Sonic Mania 2 hasn't happened yet, but we're hopeful that Sonic Superstars will make us forget about it. This aims to be a traditional 2D Sonic game but with charming 3D graphics. Ultimately, its success will all depend on how it feels to play. We're really looking forward to this one.
Hellboy: Web of Wyrd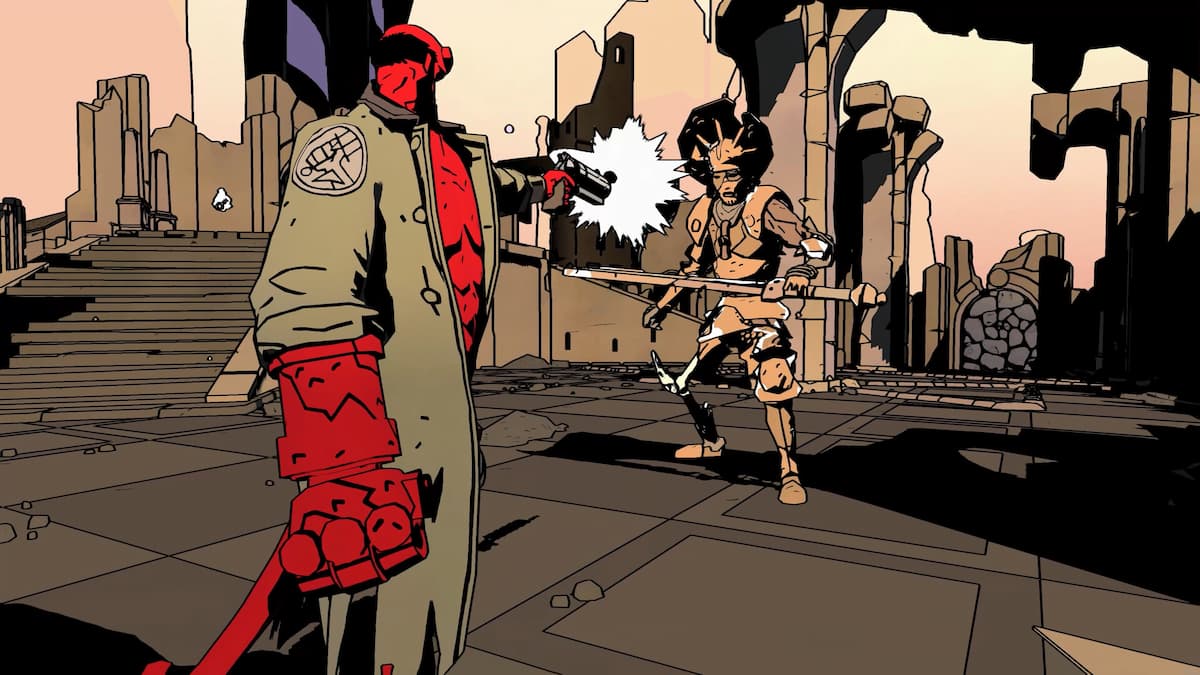 18th October
PS4, PS5, Xbox One, Xbox Series X/S, Switch and PC
Originally set to launch on 4th October, Hellboy: Web of Wyrd unfortunately suffered a last-minute delay. This roguelike action brawler will hopefully be worth the wait, though, especially as it sports a wonderful art style and has Hellboy voiced by the late, great Lance Reddick.
Hot Wheels Unleashed 2 – Turbocharged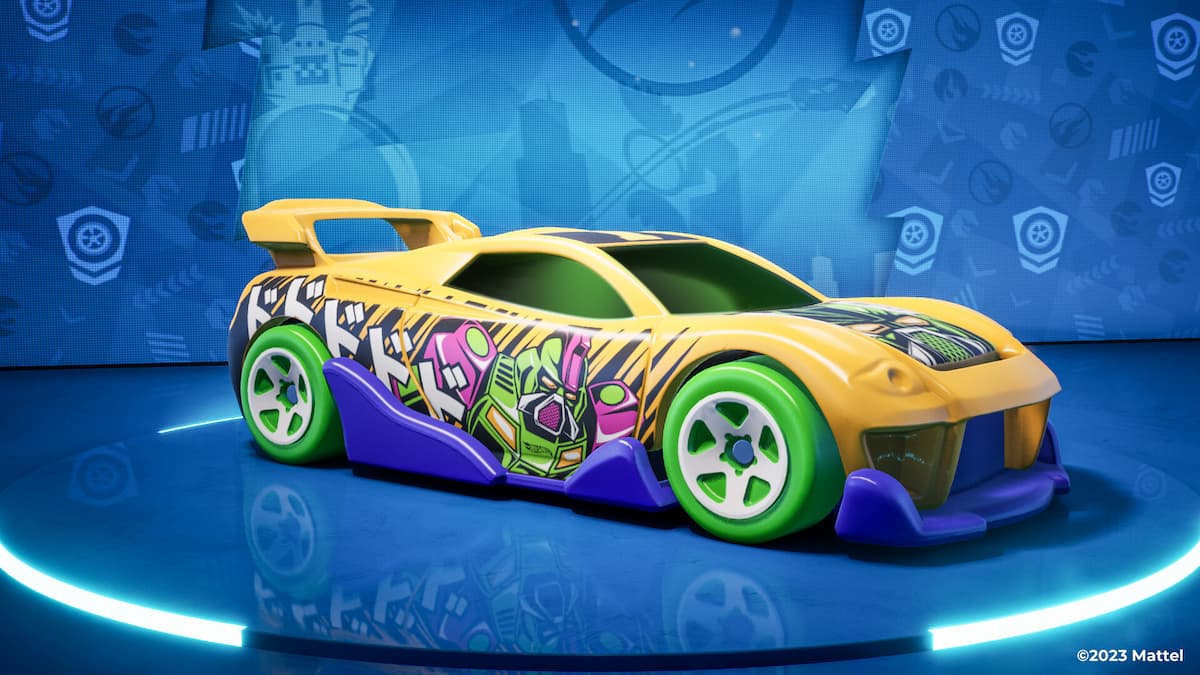 19th October
PS4, PS5, Xbox One, Xbox Series X/S, Switch and PC
We loved Hot Wheels Unleashed, and its sequel promises to be bigger and better. Hot Wheels Unleashed 2 – Turbocharged will feature over 130 vehicles and includes more categories, such as Monster Trucks. Players will be able to create their own tracks, too, across a wider range of environments. If it's better than the first game, we're in for a treat.
Marvel's Spider-Man 2
Miles Morales and Peter Parker team up to save New York City in Spider-Man 2. Two characters should hopefully mean double the fun, and there are number of gameplay improvements to consider, too. Honestly, the fact that Venom is in it has automatically made it a must-play for us, but we're also keen to simply swing across its map, which is nearly double the size of its predecessors, fighting crime wherever we go.
Super Mario Bros. Wonder
If you've been hankering for another 2D Mario game, Nintendo delivers this October. Super Mario Bros. Wonder introduces a wealth of new features yet retains that sensational 2D Mario feel. We're keen to hear what Mario himself sounds like, though, what with long-term voice actor Charles Martinet recently hanging up his boots.
Ghostrunner 2
26th October
PS5, Xbox Series X/S and PC
Ghostrunner proved to be one of our gaming highlights of 2020, and now Ghostrunner 2 looks likely to be one of our highlights of 2023. The action here is just as hardcore and fast-paced as before, but the environments feel more open and the gameplay more varied. Hell, there are even sections where you drive a bike, riding on walls and performing jumps at insane speeds. You can read more about Ghostrunner 2 in our preview.
Alan Wake 2
27th October
PS5, Xbox Series X/S and PC
We never though Alan Wake 2 would actually happen, but here we are. This sequel introduces a new protagonist, Saga Anderson, who arrives in Bright Falls to investigate a series of mysterious and ritualistic murders. But worry not, players will also get to take control of Alan Wake again. This promises to be more horrifying than the original game, and we're all for it.
EA Sports UFC 5
27th October
PS5 and Xbox Series X/S
It won't be to everyone's tastes, but those who love brutal combat and mixed martial arts are likely to get lots of enjoyment out of the upcoming UFC 5. Made specifically for PS5 and Xbox Series X/S, this is set to be the most authentic take on the sport yet, with improved animations, dramatically improved character models and a new injury system that can result in things getting very gory.
EA Sports WRC
31st October (with Early Access)
PS5, Xbox Series X/S and PC
EA Sports WRC is the first rally game from Codemasters since acquiring the official WRC licence. As you'd expect, it's set to build on the company's Dirt Rally series, offering realistic handling and physics as well as a wealth of new content and features. The most exciting of which is the ability to develop your own rally car. Needless to say, this might just prove to be a must-have for rally fans.