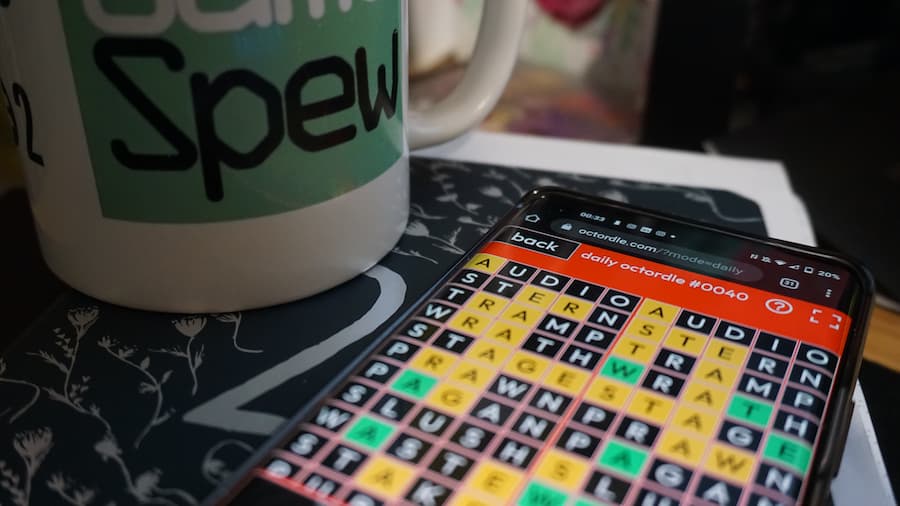 Wondering what the solution to today's Octordle is? We've got you covered. If you've not come across Octordle yet, it's a game based on Wordle. In Wordle, players have six attempts to guess a five-letter word correctly. If a letter is in the correct place, it lights up green. If a letter is in the word but in the wrong place, it lights up yellow.
Now, Octordle is similar, but instead of dealing with just one word, it challenges you to guess eight words at once. Oh yes, it's as tricky as it sounds. So if you need help with today's Octordle answer for 28 September, we're here to help.
Thankfully, you have more than six guesses: you have 15 attempts to guess all eight words correctly. And each guess will be inputted into each of the eight grids, meaning each grid fills in simultaneously.
Octordle answer clues for 28 September
Before we tell you the answers to today's Octordle, how about a clue for each one? We've written crossword-style clues for each word. Guess these right, and you'll have found the solution to one of the eight words.
Rancid
Relating to the ilium
The USA is split into these
Aroused from slumber
Sweetener
More fine
Official inspection of accounts
Member of a religious order
Octordle answers for 28 September
Here's the answers for today's Octordle, 28 September 2023, reading from top left to bottom right:
FETID
ILIAC
STATE
WOKEN
SUGAR
FINER
AUDIT
FRIAR
Didn't get it? Don't worry. There's always tomorrow.
Previous Octordle answers
Wondering what the answer to previous Octordle challenges has been? Here's the most recent ones.
27 September: JUMBO, LEECH, ROVER, PLANE, BULKY, CHINA, MURKY, LOOSE
26 September: USAGE, EVICT, RACER GUSTO, SINGE, TOXIC, BREAK, EASEL
25 September: FIZZY, WHOLE, TITAN, SILKY, JELLY, GECKO, GULLY, YOUNG
24 September: ACRID, BRAVE, WISPY, TARDY, BLOCK, DAIRY, BRUNT, WOMAN
23 September: DUMPY, KNOLL, SADLY, SHYLY, TROLL, BEEFY, PROUD, CHOKE
22 September: STORY, BOOZE, AGATE, CHALK, LIGHT, ARDOR, ANGST, SPELL
21 September: DETOX, JOLLY, JUICE, GORGE, VAGUE, PAGAN, HINGE, DAUNT
20 September: POSER, SALTY, ENACT, GODLY, BISON, SHEER, VIRUS, ROGUE
19 September: WORSE, WOVEN, POESY, SPURN, TIPSY, FROWN, ADAGE, SWOON
18 September: MINUS, TRAWL, SUITE, FEWER, WHEAT, SHOWN, SLANG, STRIP
17 September: FREAK, PIVOT, ORBIT, MODAL, CLERK, SCOOP, BRAND, DROLL